MORNING & LUNCH
Welcome to paradise!
Welcome to paradise! Start your holiday with a breath of fresh sea air, a homemade smoothie and Pilates. Flavia, head of wellness at Eden Rock, invites you to choose an energising, relaxing or detox class, and focus on your alignment, movement and breathing.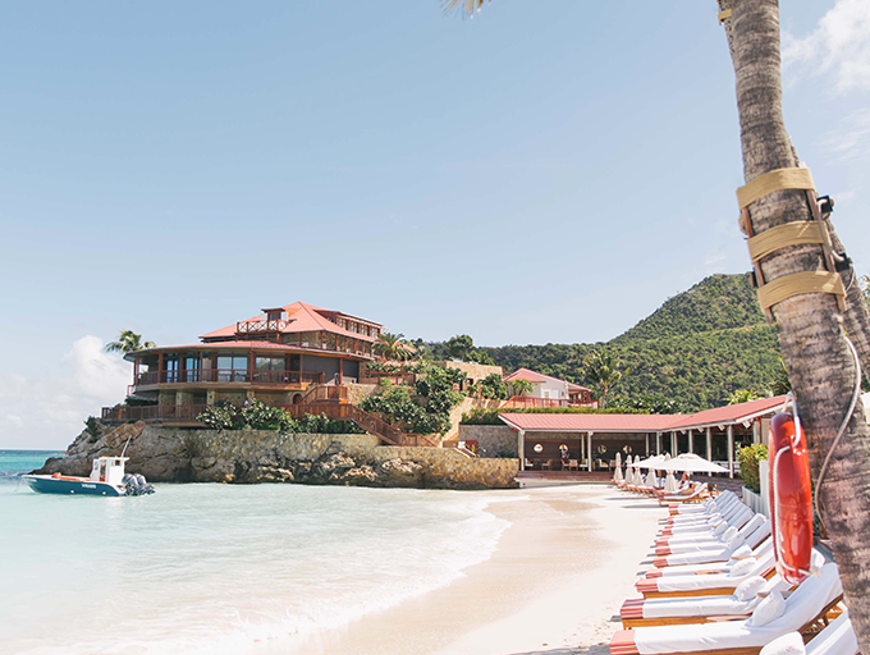 Chill out at Gouverneur
Once you are re-energised, head to Gouverneur, a beautiful beach with coral-white sand edging crystal-clear water, to live the St Barth dream to the fullest. Don't expect to find bars or restaurants – the real action here is underwater, and snorkelling is the way to go. Gouverneur is not far from the hotel but on the opposite side of the island – feel free to request a delicious picnic to take along from our ERock team.
Time for lunch
Shellona restaurant has become an unmissable highlight of the island – perfect for lunch on your first day. Nestled in the aptly named Shell Beach, the restaurant offers fresh delicious food and great vibes. "Sharing is caring" is their motto, authenticity and generosity are their watchwords. The culinary experience will take you on a Mediterranean journey – from the Amalfi Coast to the Cyclades.
AFTERNOON
Luxury shopping on Gustavia
After an idyllic lunch, make a stop at Gustavia on your way back to the hotel. Bursting with vibrant traditional charm, the island's capital is home to world-class tax-free designer shops.
Whether indulging in a spot of retail therapy or window shopping, you'll find the best and
latest from top labels including Chopard, Cartier, Richard Mille, Louis Vuitton, Prada and
Dolce & Gabbana. If you're not in the mood for shopping, just take a stroll around the
harbour and admire the beautiful yachts.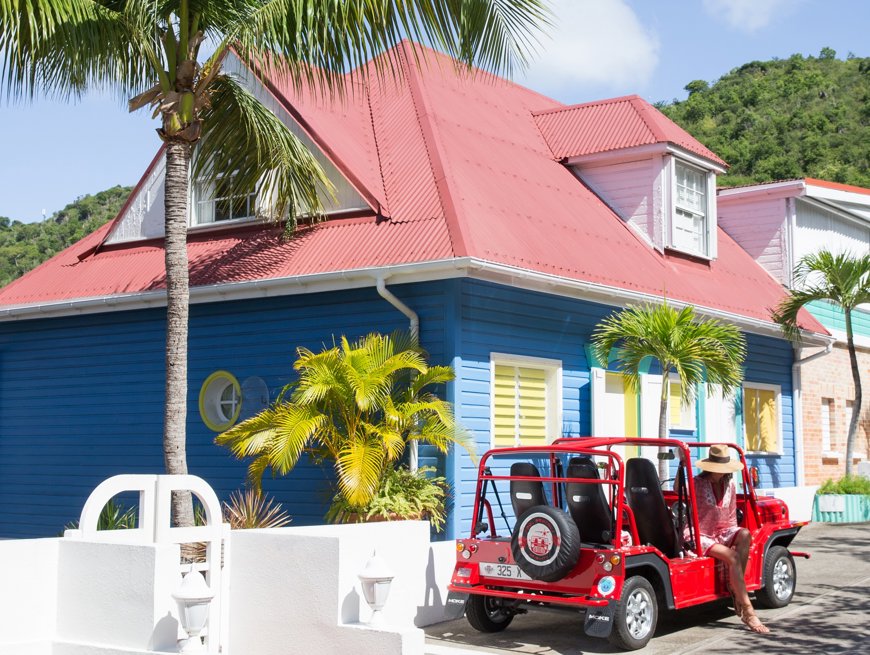 EVENING
At the Sand Bar restaurant and Rémy Bar & Salon...
Now that you have explored St Barths during the day, it's time to discover the island's golden-hour charm and night spirit. The Sand Bar restaurant is the perfect place to have fun with family and friends. Gather at a table laden with delicious dishes and moreish drinks, looking out over the beach under a canopy of evening stars. Then continue the celebrations with cocktails at Rémy Bar & Salon.