Dining
A table at Eden Rock's restaurant and bars is a priority reservation for epicureans.  The Sand Restaurant and Rémy Bar and the Bar on the Beach nearby,  gleam in the reflected blue of the Caribbean. Cuisine is masterminded by world-famous Master Chef Jean-Georges Vongerichten who exemplifies a career made stellar with the successful development of Michelin-starred kitchens and restaurants from NYC to Chicago to Tokyo and São Paulo and by writing seminal cookery books plus  presenting TV cooking shows… and this all along the way.   Jean-Georges is involved in every culinary aspect of our project at Eden Rock – St Barths from concept and menu to design and plate decoration to staff leadership and training and more…
It's the full 9 yards for Jean-Georges at Eden Rock – St Barths.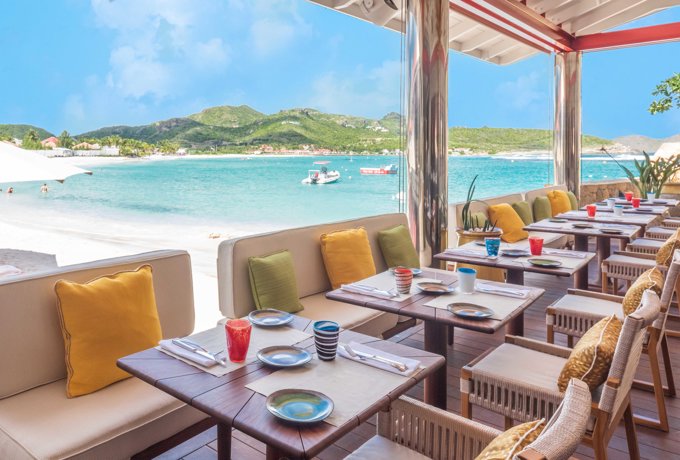 Entirely new, The Sand is the culinary heart of the hotel and its unique setting represents St Barths' character and its laid-back beach style.
Named after Eden Rock's first and only other owner before the Matthews family the brand-new Rémy Room & Bar honors the founder's fabulously wild pioneering spirit.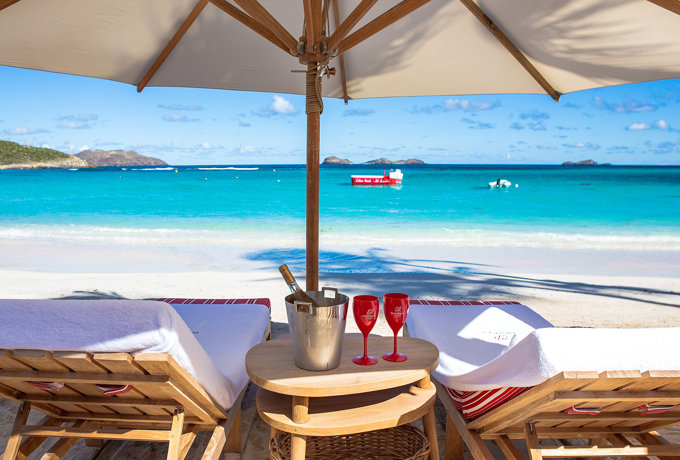 Being the most iconic sandy stretch of St Barths, St Jean Beach is safe haven when it comes to paddle-boarding in the clear-blue sea, snorkeling around the coral reefs, or relaxing under the pervasive warm sun.
Jean-Georges Vongerichten
Jean-Georges has led a stellar career in Michelin-starred kitchens, opening restaurants from Chicago to Tokyo, writing seminal cookery books and presenting shows. He is involved in every aspect of each project – from concept and menu to design and staff – creating truly exquisite restaurants.