Beach Rooms
This is your beach hut Eden Rock style.  This brand of luxury provides all the sophisticated world traveler requires.  Jane Matthews' breezy interiors are crisp and stylish with billowing soft fabrics.
French burgundy stone floors lay underfoot and objects placed are from the ER Art Collection.  The rooms have Libraries and bathrooms are large with space to prepare for lovely evenings in St Barths.
Situated on the first floor of the Plantation Houses all terraces have broad views across manicured lawns to the beach and to the Caribbean Sea… a biscuit toss away.  Your terrace mood may tease from you an invitation to call for one of Ligne St Barth's spa treatments delivered in your room.  
Then afterwards… perhaps a nap nodding off to the rustling sounds of the seashore nearby…
Room Features
2 people
King size bed
baby cot available on request
Terrace
Nespresso machine
Location in the hotel
Check-in / Check-out
55 m² (592 sq.ft)
Sea view
Connecting room
available on request and only by terrace
Wi-Fi
Parking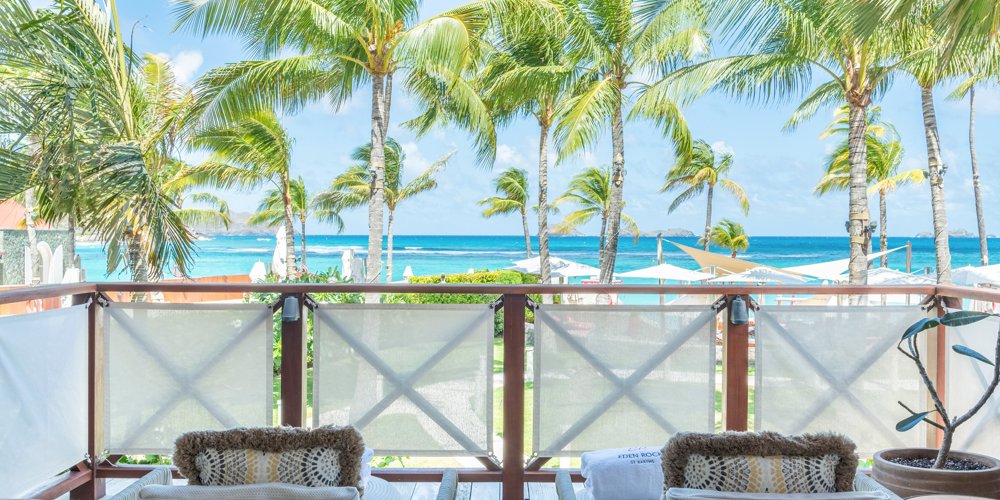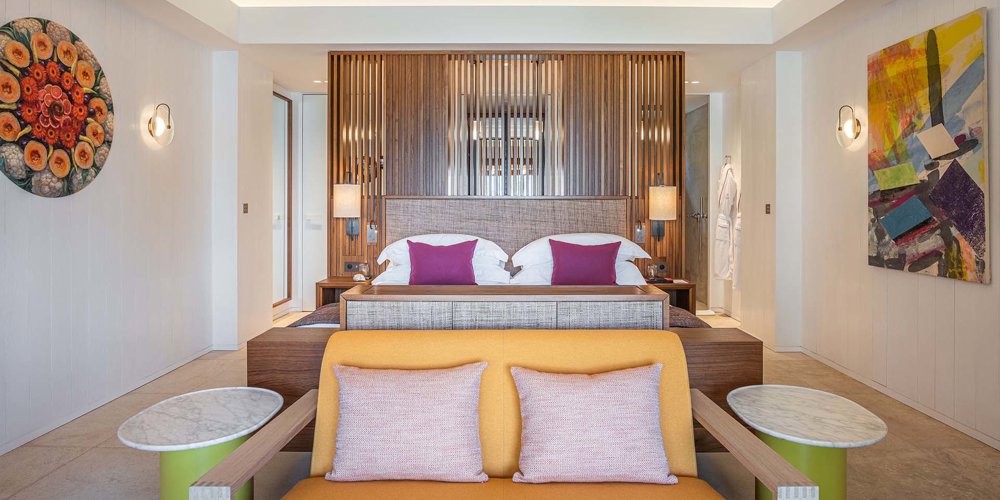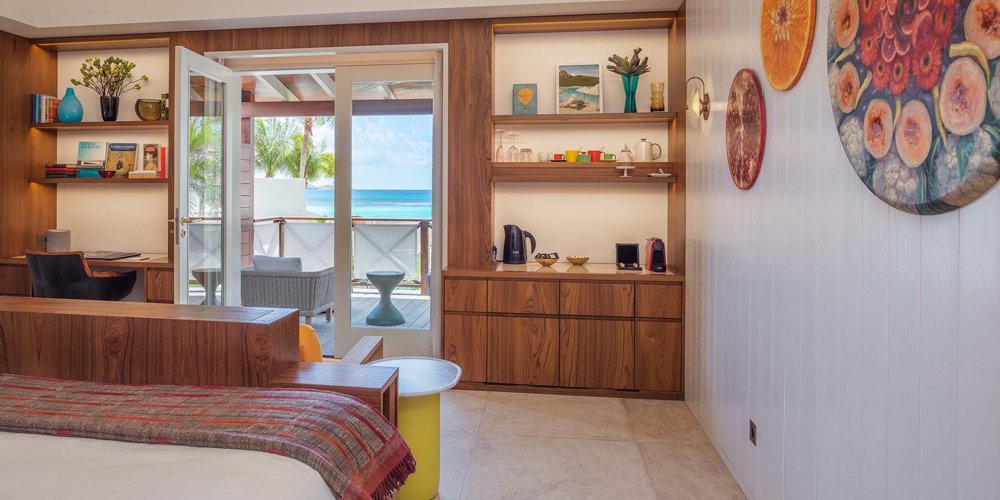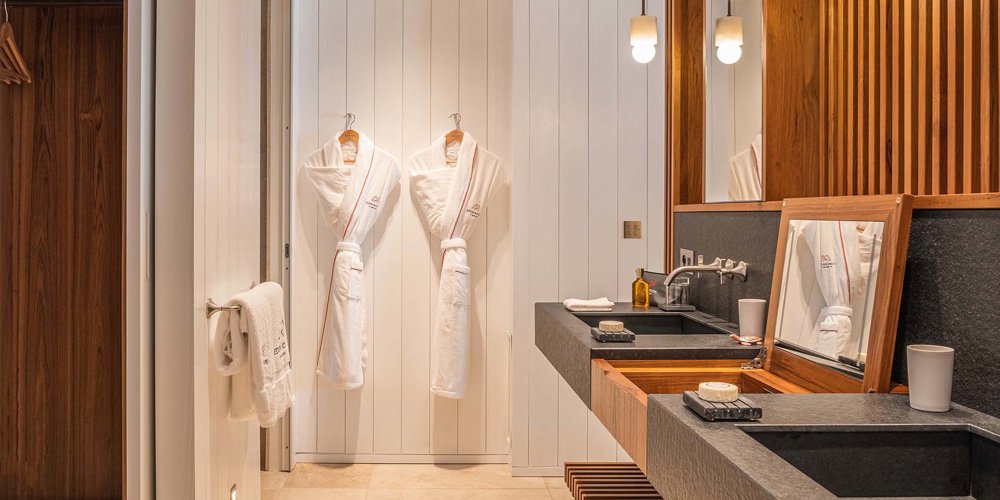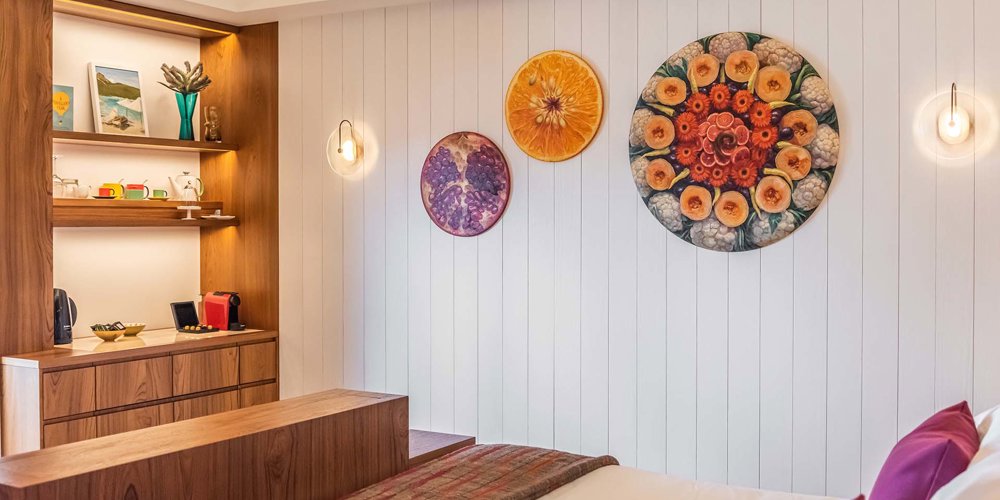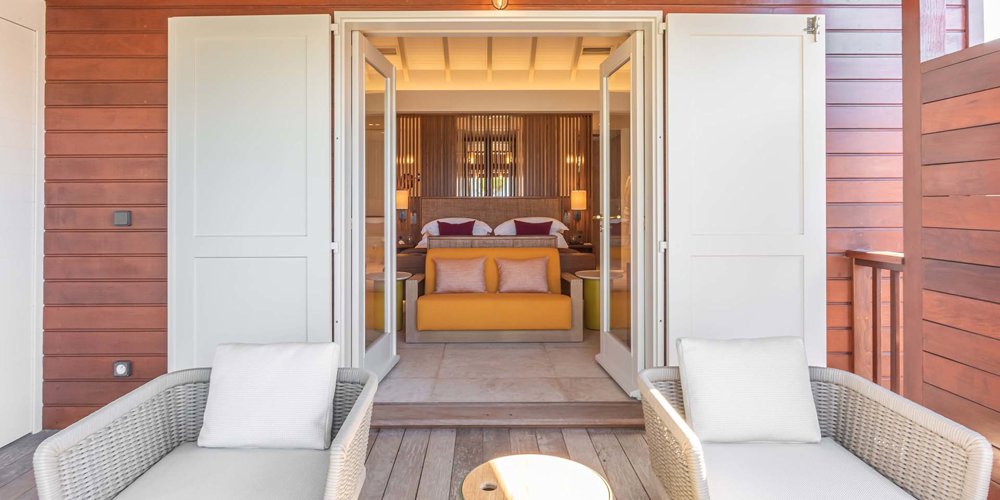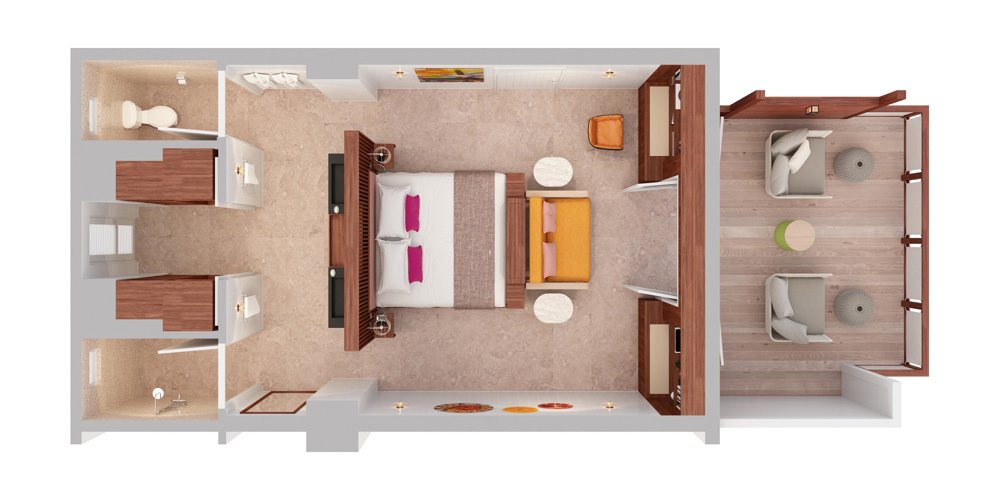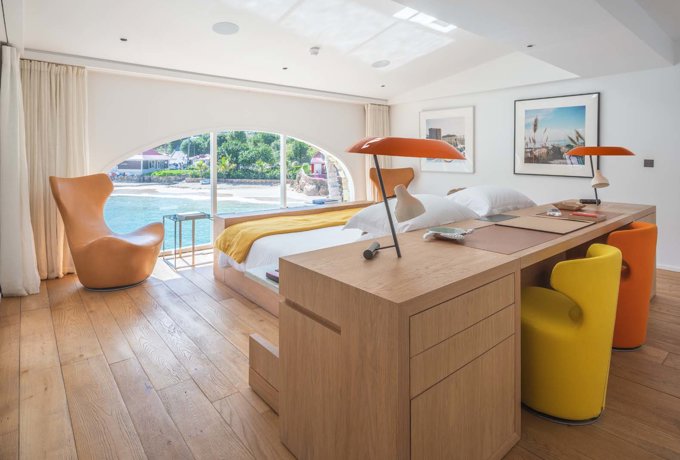 These rooms are amongst the best rooms in St Barths being sited right on the rock where the Eden Rock story began. Perched above the sea each room shows off its individual style.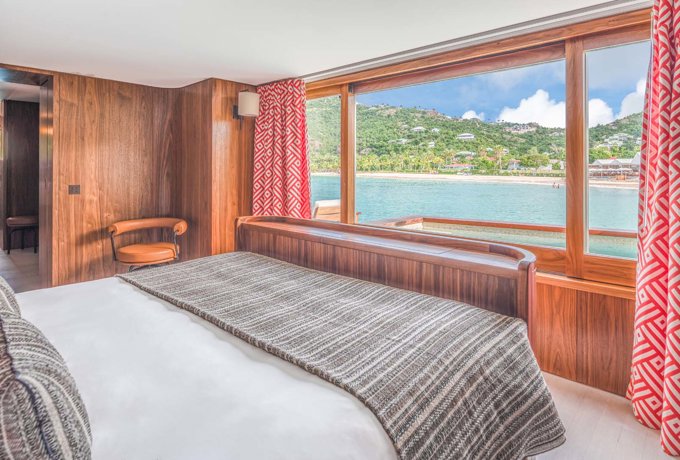 Inspired by sailing yacht design this Cabin is newly rearranged and now is a distinctive single bedroom with teak floors brass portholes and leather marine seats. The "private owners deck" has a new infinity swimming pool.