Diamond Suite - James
This spacious yacht-like suite is a delicious collision of energies past and present.  The special location inspired aviator / sailor and adventuring treasure-seeker Rémy de Haenen when he first opened his Eden Rock Home in the nineteen fifties.  Today, and with Jane Matthews' hand on the tiller interiors are super stylish featuring an ultra contemporary bathroom with showers and a glitteringly tiled plunge bath.  The terrace beckons for indulgent afternoons of board games in the sun… and is mere yards from the beach and the ocean and the Rémy Bar & Salon nearby.
Room Features
Up to 4 people
King size bed
baby cot available on request
Hot tub
Terrace
Living area
Wi-Fi
Location in the hotel
191 m² (2055 sq.ft)
Private Pool
Fitness equipment
Sea view
Nespresso machine
Parking
Check-in / Check-out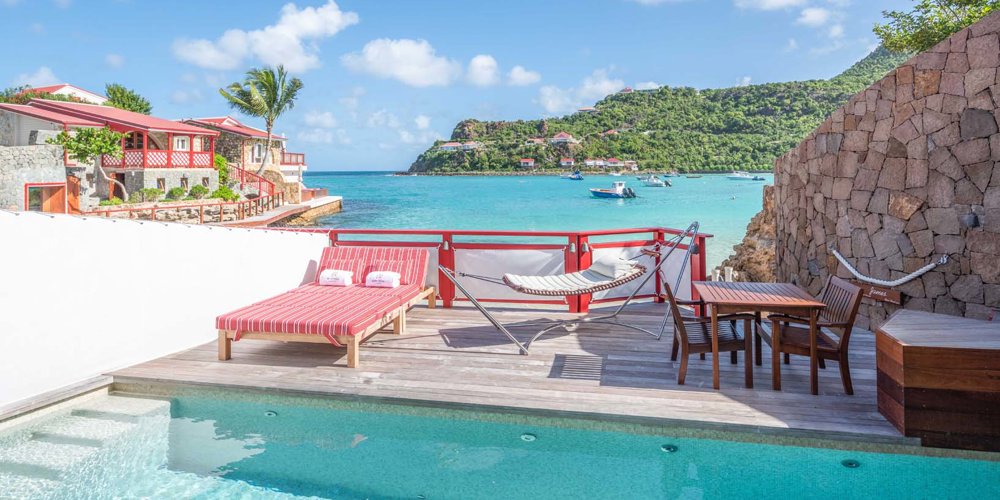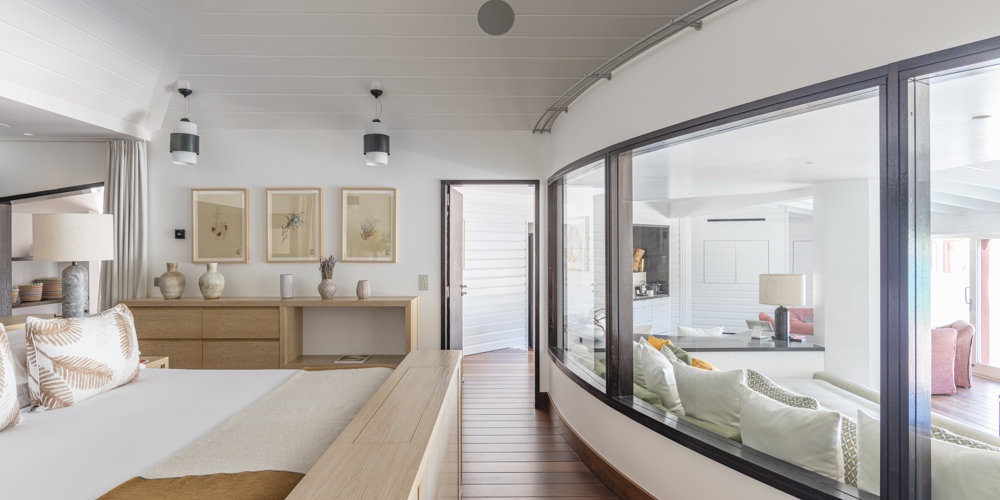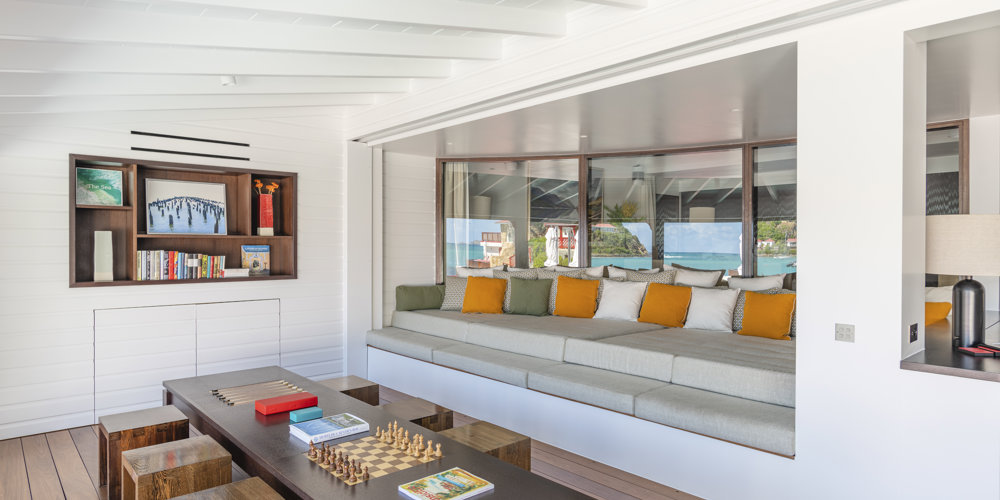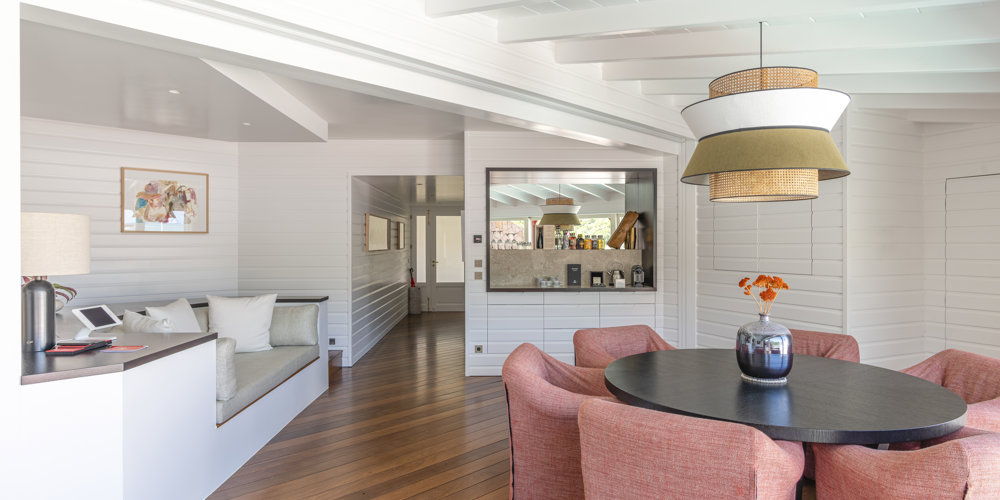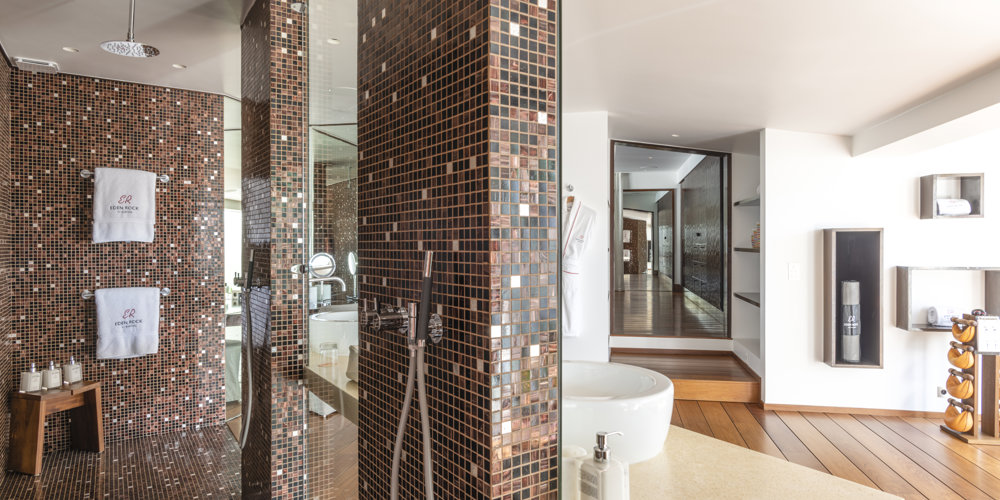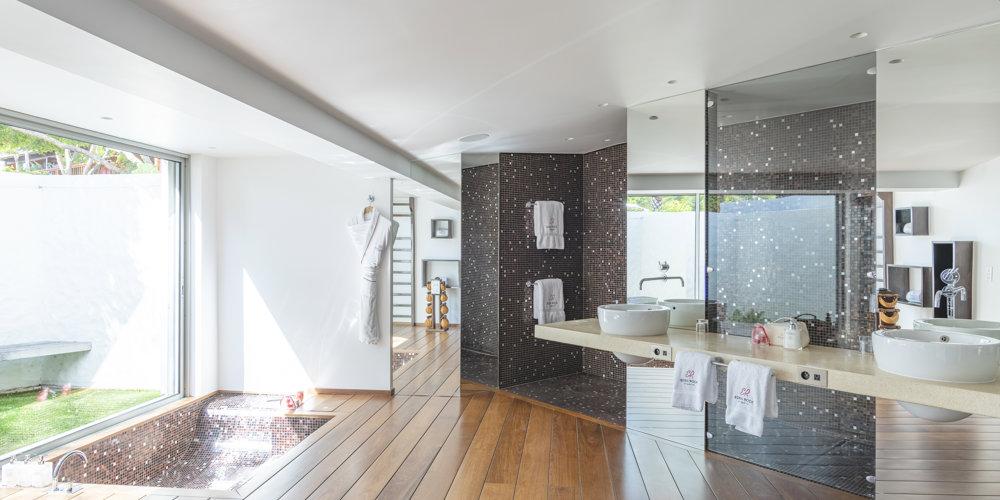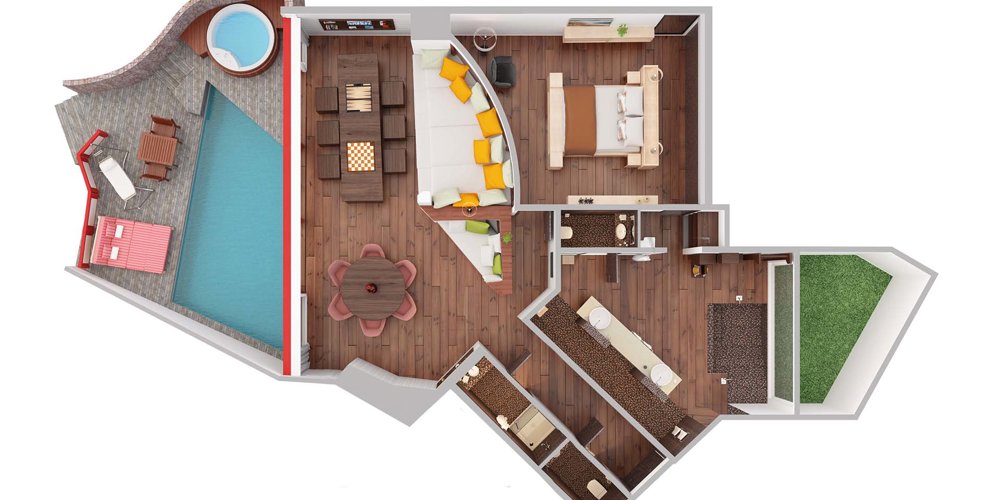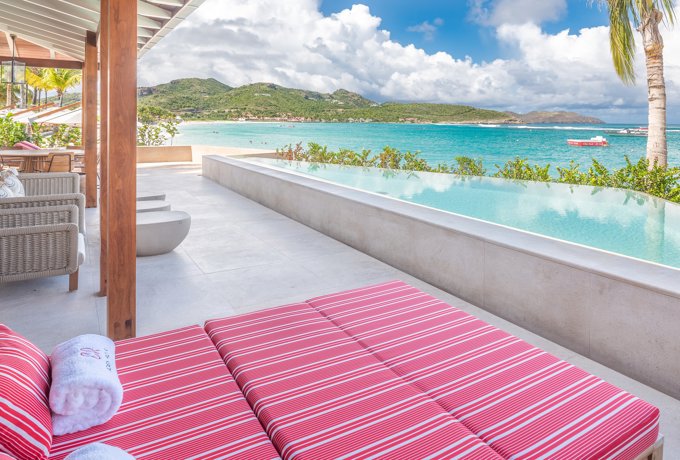 Float away on water by the water. An achingly cool spot bang on St Jean beach where you can watch the beach world pass you by whilst sunning and relaxing in your infinity pool.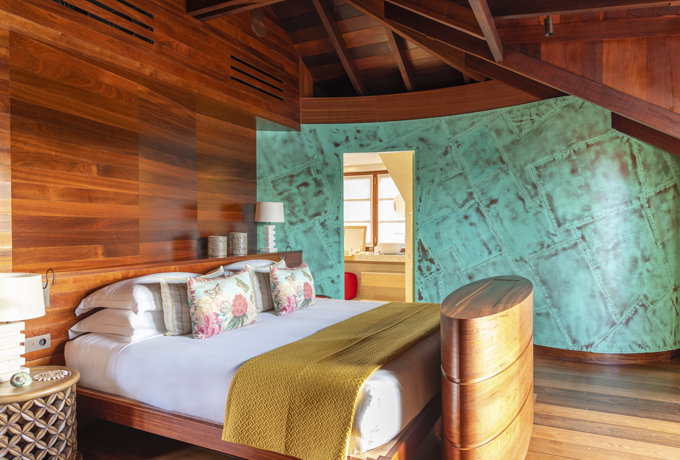 The extraordinary Howard Hughes Suite (Howard did reside…) is located at the very top of the main building perched at the very top of the rock.