Day 4
The authentic St Barths and the Eden Rock beach
St Jean beach has been a tipping-point within St Barths' history
Rémy de Haenen was the first pilot to land an aircraft at what today is the Rémy de Haenen Airport for the island of St Barths. Watch the aircraft from your lounger and at the same time perhaps keep half an eye open for turtles in the ocean whilst at the same time sip a cocktail prepared by the attentive yet relaxed ERock Beach Team…
… and perhaps ask yourself, where else in the world does all of this happen together, and all in one place?
Cheeseburger in Paradise Le Select
Grab a bite and a beer in the first-ever bar / resto on the island. 
With its easy charm, Le Select works both for locals and visitors alike numbers of whom may be seeking the famous "cheeseburger in paradise" of Jimmy Buffett fame, Jimmy being an island resident.
A genuine St Barths institution, Le Select delivers a photographic history story of the island and peoples on its walls. More than just a great place to enjoy a burger…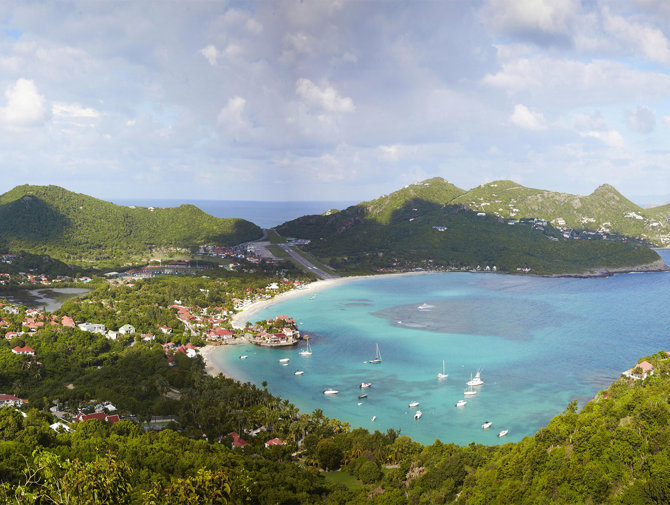 Discover the Swedish history of Gustavia
As may have been discovered on Day 2, Gustavia is a pretty well cared for safe and secure town filled not only with luxury boutiques but also is a place with a varied and sometimes racy past involving pirates smuggling galleons fighting and storms.
Arawak, French, Swedish, English, British, French again… take a look at the street names and the church and the architecture and all of it is there.  
Gustavia's neat museum offers insights into the island's heritage.
Perhaps wander around the harbour and pay a visit to the museum site. It's found at the end of the west side close to the harbor entrance
Paddle in Grand Cul de Sac lagoon
After four days on the island you're a local.   So head over to the lagoon at Grand-Cul-de-Sac.  The water is calm and shallow so it's a perfect place for paddle-boarding and kite surfing. Appreciate the splendors of the colourful flora and the corals and perhaps say hello to the turtles and fish life you may well bump into within this natural nature reserve