MORNING
Tailored fitness class
If you stayed up last night we risk advising you to wake bright and early and start the day as you mean to continue.
Perhaps firstly with a personalised fitness class with an ERock super fit coach.  He / She will set you up again and with your own chosen regime. Could be a simple workout or aqua-biking class or involve an electrostimulation session… loads to choose from
Time for relaxation
After this endorphin boost, top up your vitamin D with some sunbathing on our pristine beach or at your own pool. Feeling thirsty? Ask the barista for a freshly made 'green-boost' smoothie.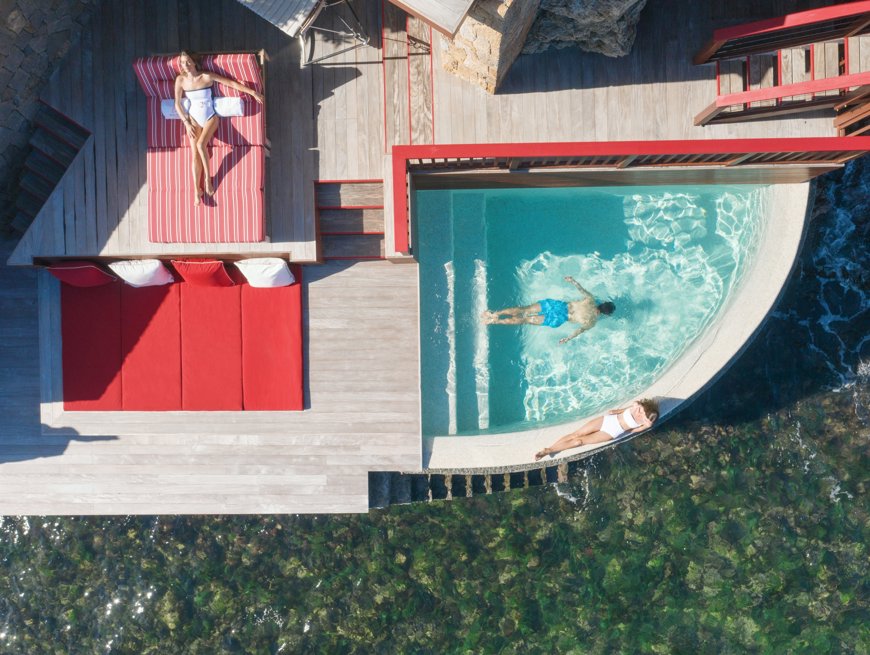 LUNCH and AFTERNOON
With the ocean alongside
Eden Rock's talented chefs have created a range of delicious, healthy and beautiful lunch dishes using fresh and natural ingredients, some of which are grown and picked on site.
There are also plenty of gluten-free, lactose-free and sugar-free options. Make your choice, then sit back and enjoy, while gazing out over a perfect bird's eye view of the sparkling waters of the Caribbean.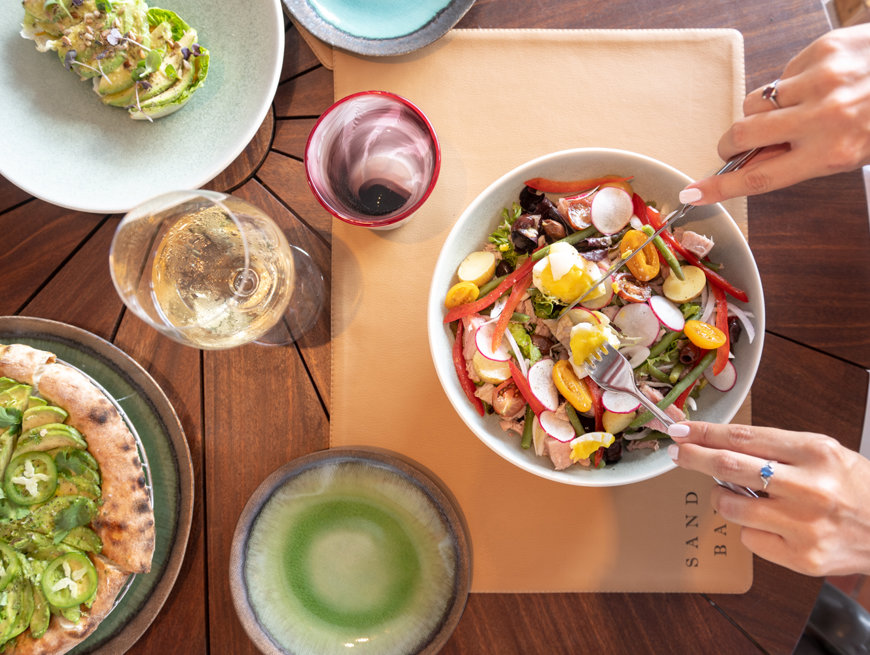 St Barths's hidden treasures
The afternoon adventure begins! Head off to discover another of the hidden treasures of St Barths – right behind the Eden Rock you will find the dreamy Etang de St Jean. Then cool off with a refreshing dip.
EVENING
An evening in the stars
Gustavia is the place to watch the sun disappear into the Caribbean. Choose a spot on the westward side of the town – or perhaps near the east-side weather station surrounded by tropical foliage – and prepare to watch a spectacular sunset, closely followed by the arrival of twinkling stars. The perfect start to a romantic evening à deux. For dinner, choose from one of the town's numerous great restaurants.