Diamond Suite - Michaels
A newly rebuilt airy open-plan suite with easterly views that will have you rolling out the yoga mat on your pool deck at sunrise.  The living area now is large enough to accommodate two additional family members on the second sofa bed with its private and independent additional facilities.  Bathrooms are typically Eden Rock lavish with soaking tub and walk-in shower.  Situated at the foot of the historic rock where the legend began turquoise sea splashes beneath your terrace. Take a dip in the ocean or refresh in your own private pool.
Room Features
Up to 4 people
King size bed
sofa bed
baby cot available on request
Terrace
Living area
Wi-Fi
Check-in / Check-out
147 m² (1582 sq.ft)
Private Pool
Sea view
Nespresso machine
Parking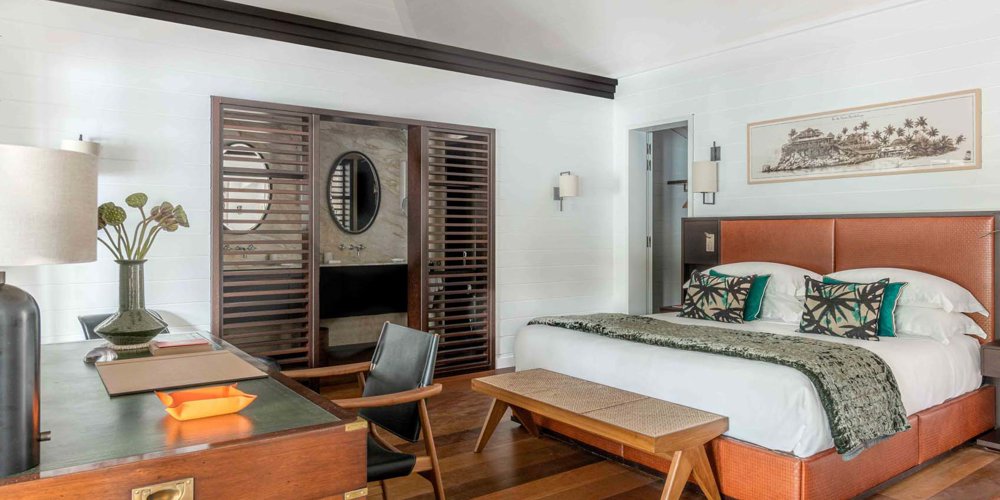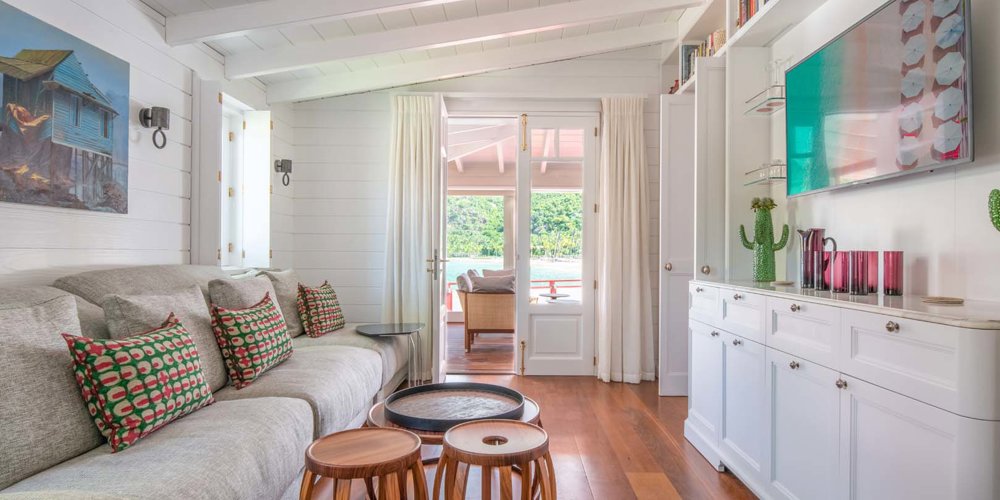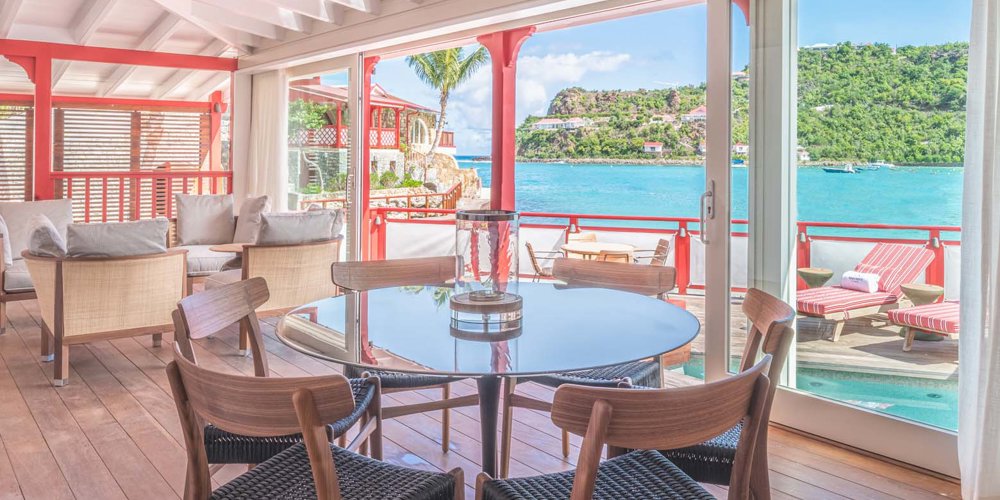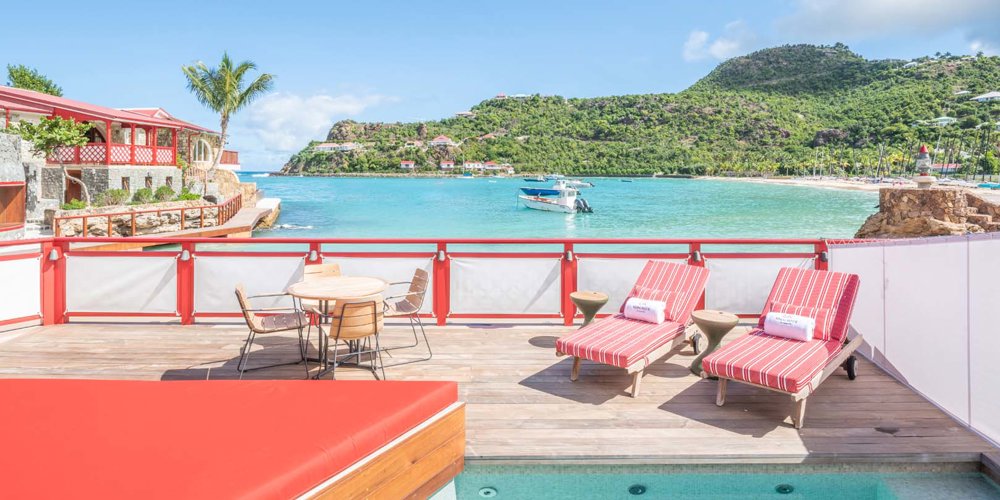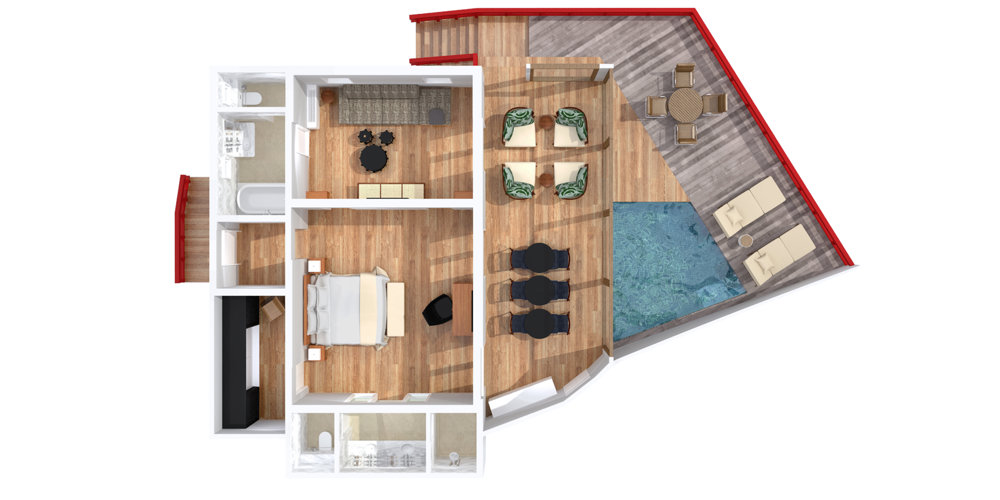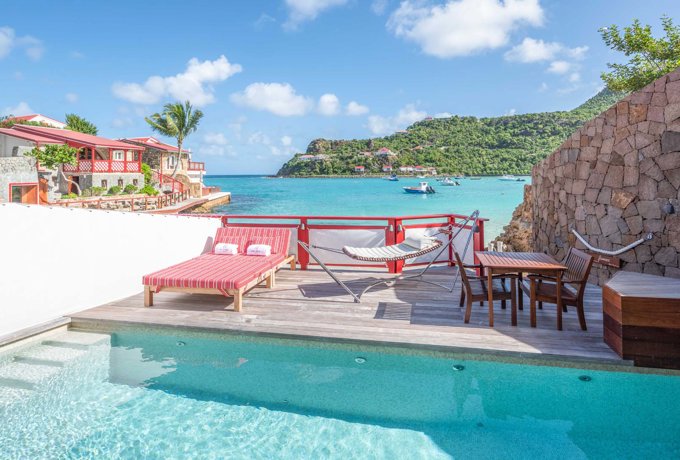 This spacious yacht-like suite is a delicious collision of energies past and present.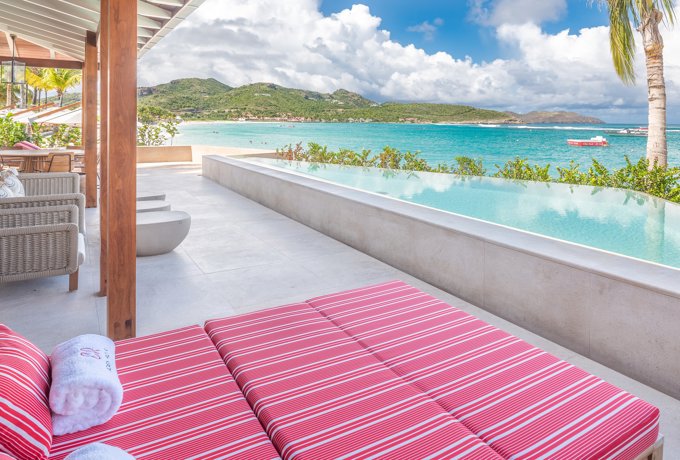 Float away on water by the water. An achingly cool spot bang on St Jean beach where you can watch the beach world pass you by whilst sunning and relaxing in your infinity pool.