Signature Suite - Jane
Was designed from the notion of 'a Superyacht on Land'
That is, it doesn't rock and roll like a yacht [ "not too everyone's taste" ] but nevertheless remains fully surrounded by the ocean it looks down onto.
The new Suite Jane is built high on the Rock with private terraces looking across the most breathtaking views of reefs and coral sand and the lovely and lively Beach of St Jean. Interiors are elegant and hopefully a little unconventional. Walls are in superb wood panelling showcasing both fabulously skilled French handmade cabinet making, plus some local island artisanal workmanship too. The furniture features striking mix's of colours and textures whilst the ceiling materials are various and in natural tones. The extra-large super bed offers exquisite views over the coral sand beach and the island of St Barths beyond.
A stunning ensuite bathroom beckons close by in delicate rare pink marble and it's lovely detailing.
Furthermore, well bound books to art preside.
The Jane includes a delightful little garden terrace and jacuzzi pool...... a perfect space for the enjoyment of a glass of something chilled, sometime after-dark.
Room Features
Up to 2 people
100 m² (1076 sq.ft)
Fitness equipment
Sea view
Nespresso machine
Parking
Check-in / Check-out
King size bed
baby cot available on request
Pool
Terrace
Living area
Wi-Fi
Location in the hotel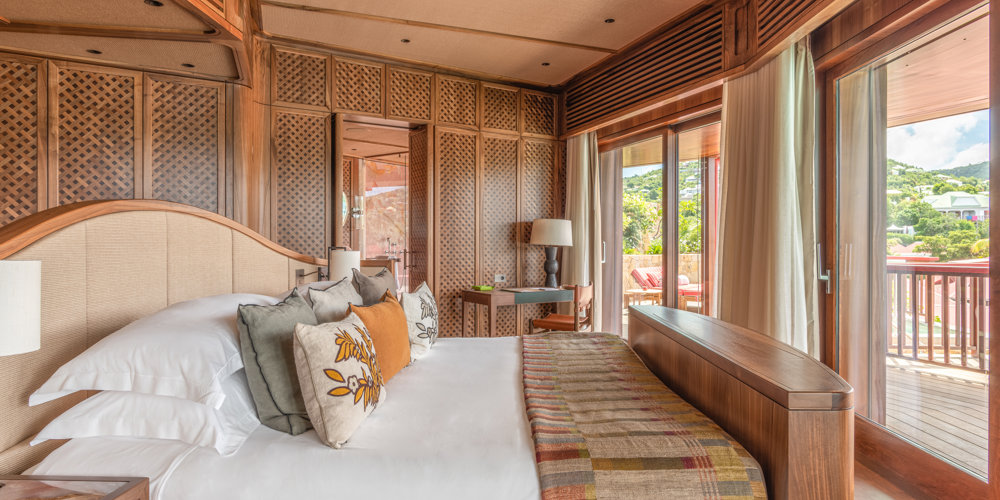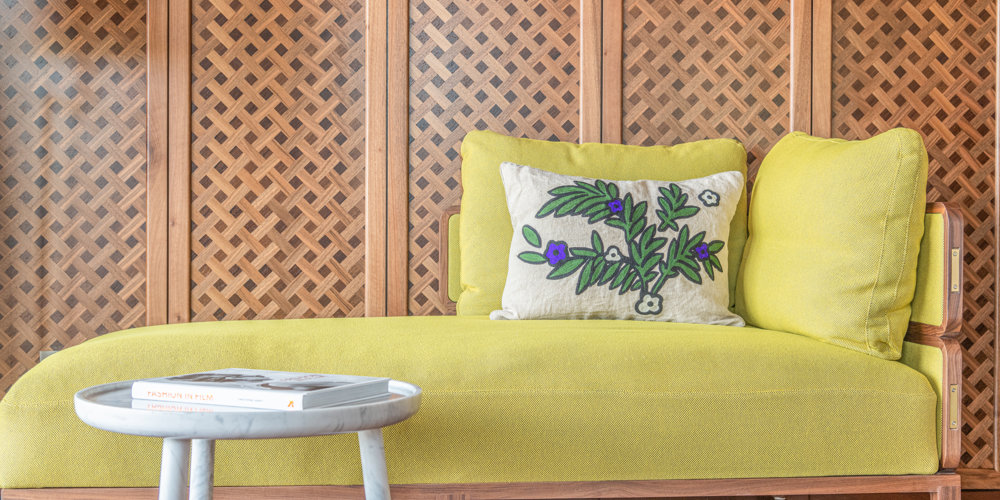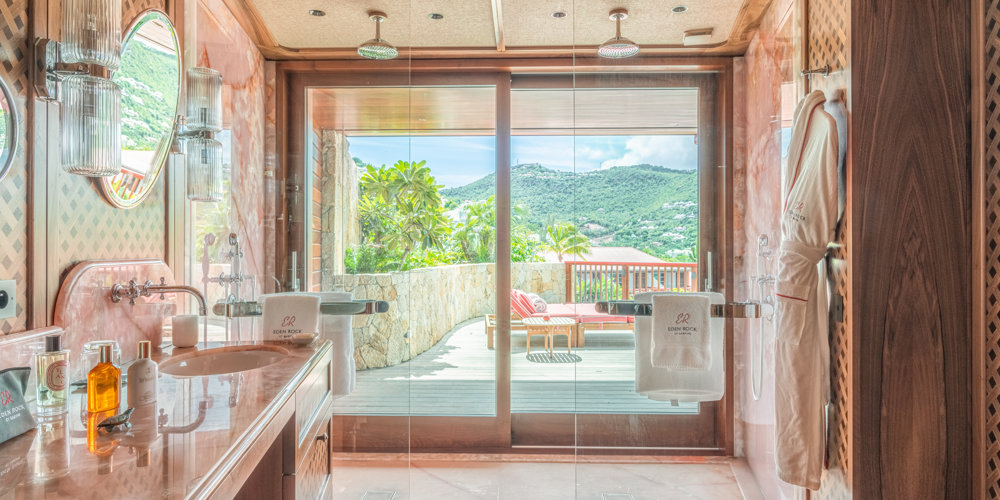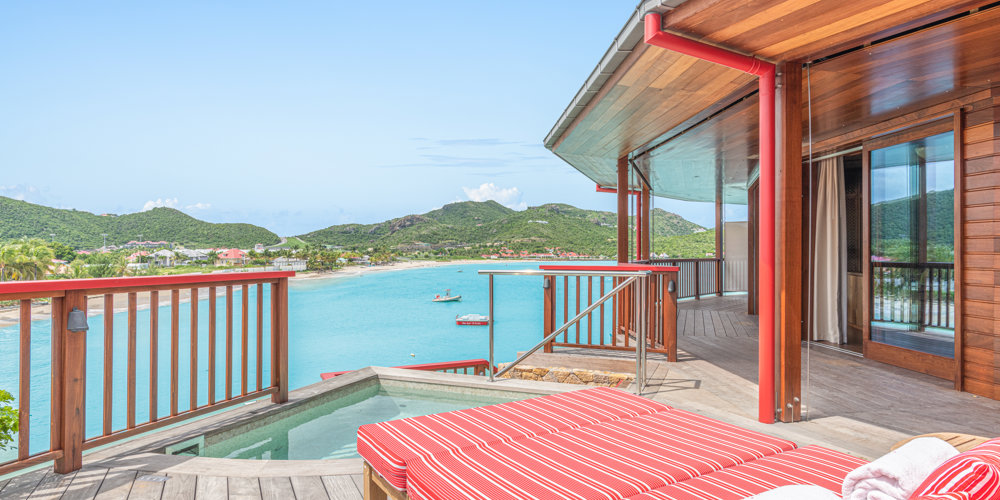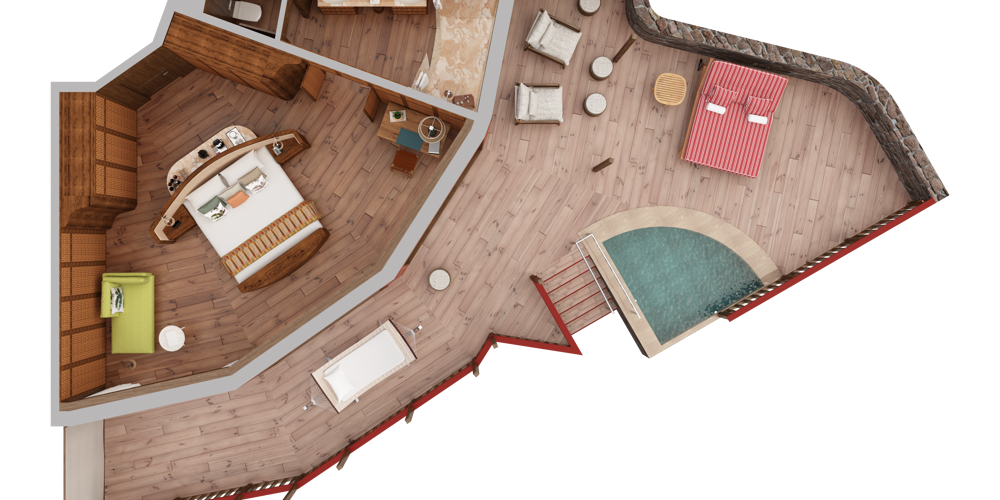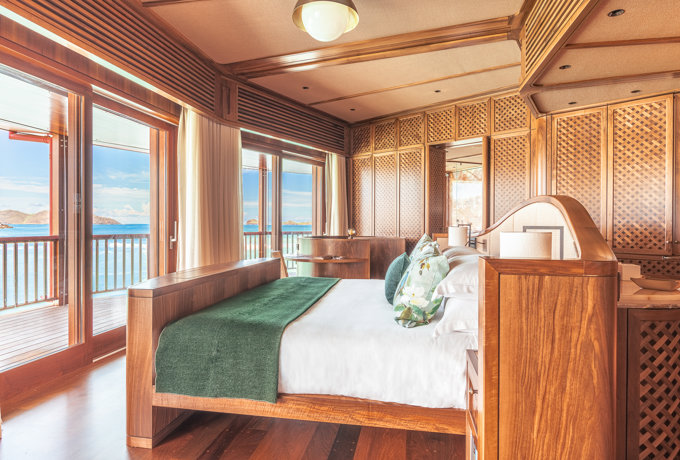 The Pippa Suite is an ultraluxe cabin on a world class superyacht...
Christopher Columbus is a main Eden Rock Signature suite and is located within the iconic principal house perched on the top of the rock with its endless views across the turquoise sea of St Jean Bay.