Signature Suite - Pippa
Designed from the notion "a Superyacht on Land"… Pippa Suite is an ultraluxe cabin on a world class superyacht but one which doesn't roll around yet still is surrounded by the beautiful turquoise colored ocean it has the joy of looking down upon.         
Atop the legendary rock at Eden, the newly built Suite is sited centrally on the fabulous beach of St Jean offering unparalleled views of the bay, the reefs, and the island and it's surrounding ocean. The Pippa is an enchanting duplex single -bedroom featuring cabinet making craftmanship and curved walls of elegant and precious wood. The work was accomplished by Champs in Normandy.
The huge and handmade bed affords ocean contemplation… and this whilst the stunning ensuite double shower bathroom nearby reveals itself to be made of precious pink marble … and so very much more.
In particular, this perfectly lovely Suite features a rare and hard to fabricate wooden tubed spiral staircase dropping down through the bedroom floor to its second level terrace sun deck below. This complete with a heated cave pool chipped back into the very rock and finally all is partnered with a peaceful place of meditation or introspection or even a little yoga or pilates…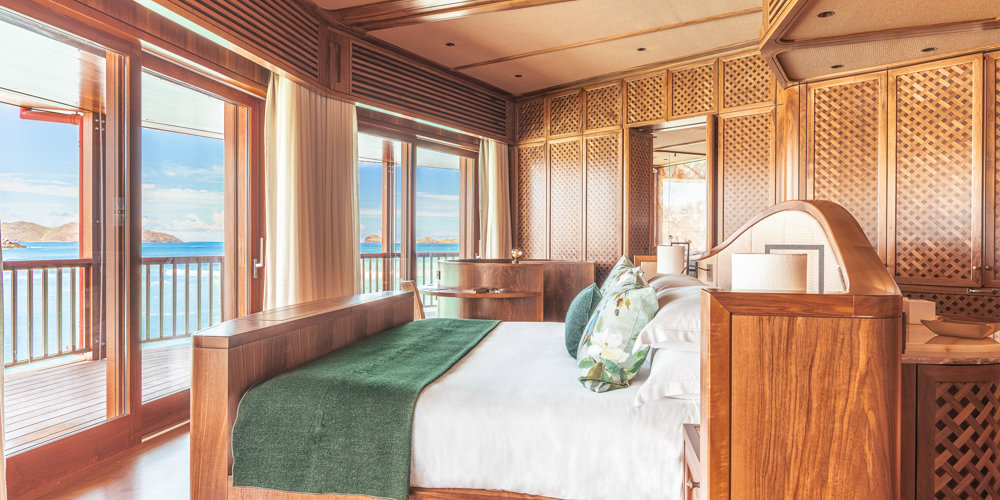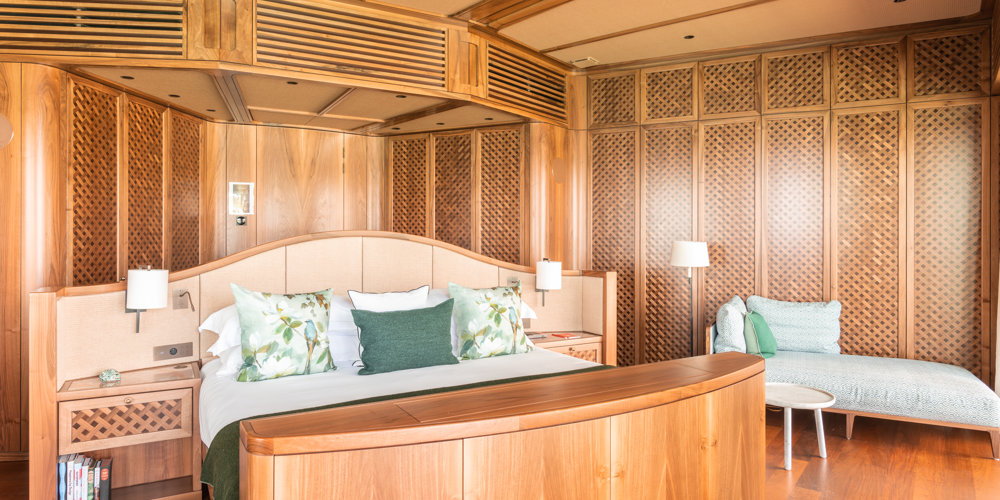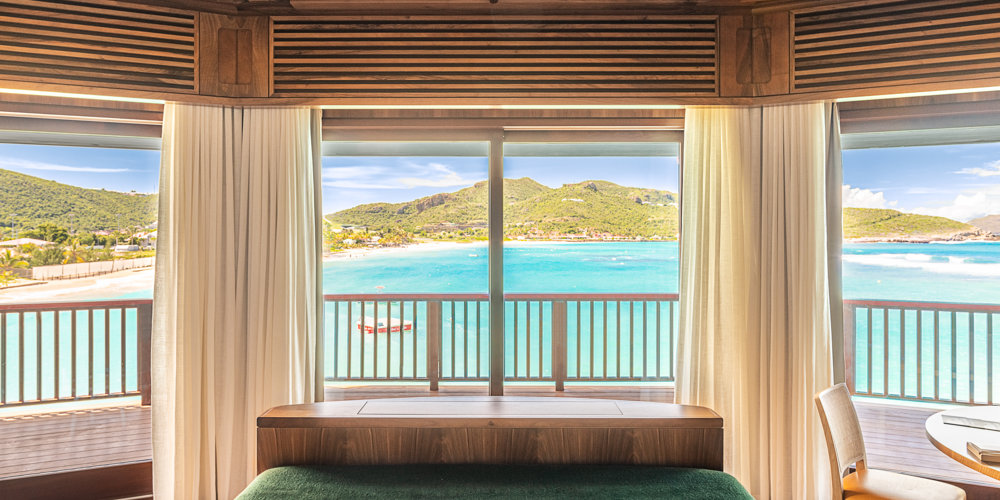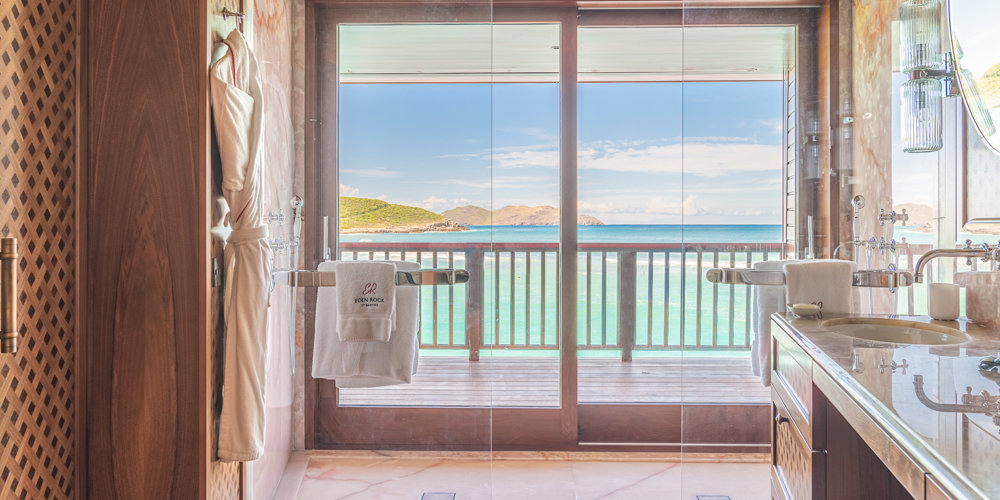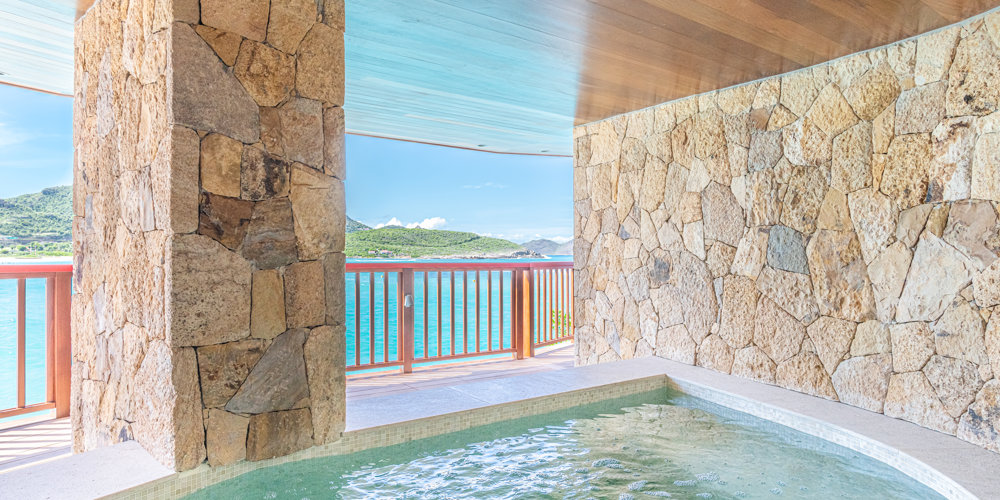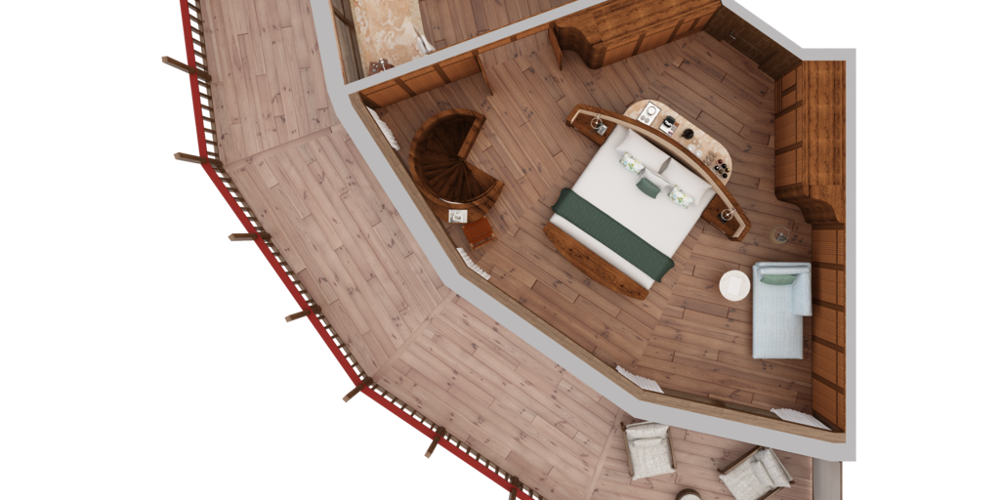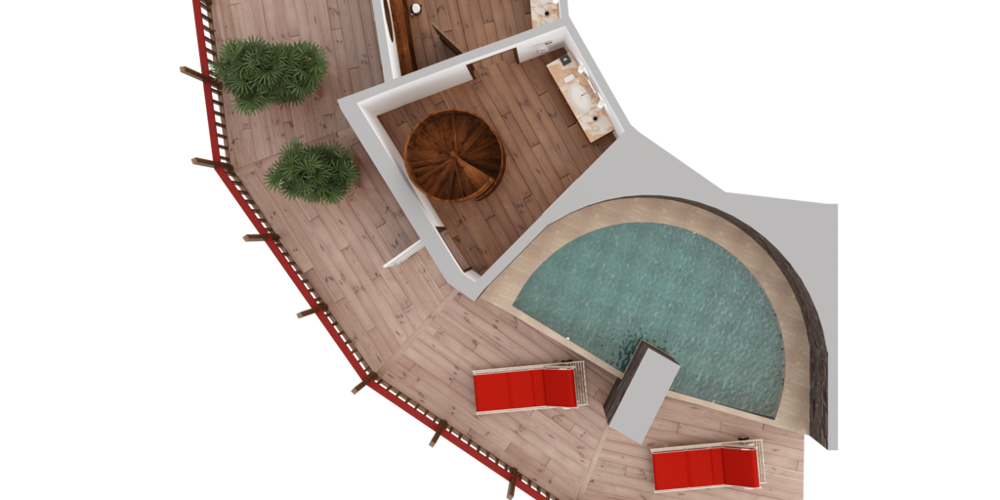 Room Features
Up to 2 people
100 m² (1076 sq.ft)
Fitness equipment
Sea view
Nespresso machine
Parking
Check-in / Check-out
King size bed
baby cot available on request
Private Pool
Terrace
Living area
Wi-Fi
Location in the hotel
Christopher Columbus is a main Eden Rock Signature suite and is located within the iconic principal house perched on the top of the rock with its endless views across the turquoise sea of St Jean Bay.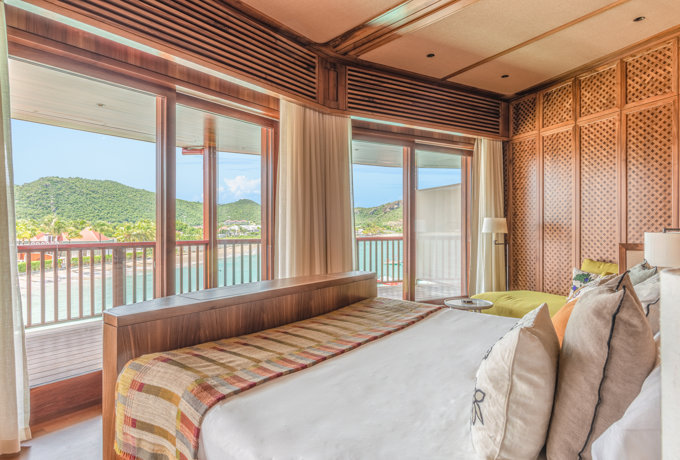 This unique Suite was designed from the notion of 'a Superyacht on land'.