MORNING
Breakfast generously delicious ...
A five-star buffet breakfast awaits Eden Rockers at the Sand Bar – unless you'd prefer to have a delicious fresh breakfast cheerfully delivered to your room, suite or villa? What better way to start the day than with a selection of eggs, cereals, meat, salmon, juices, fruits and pastries – whatever you fancy – perhaps even a glass of champagne?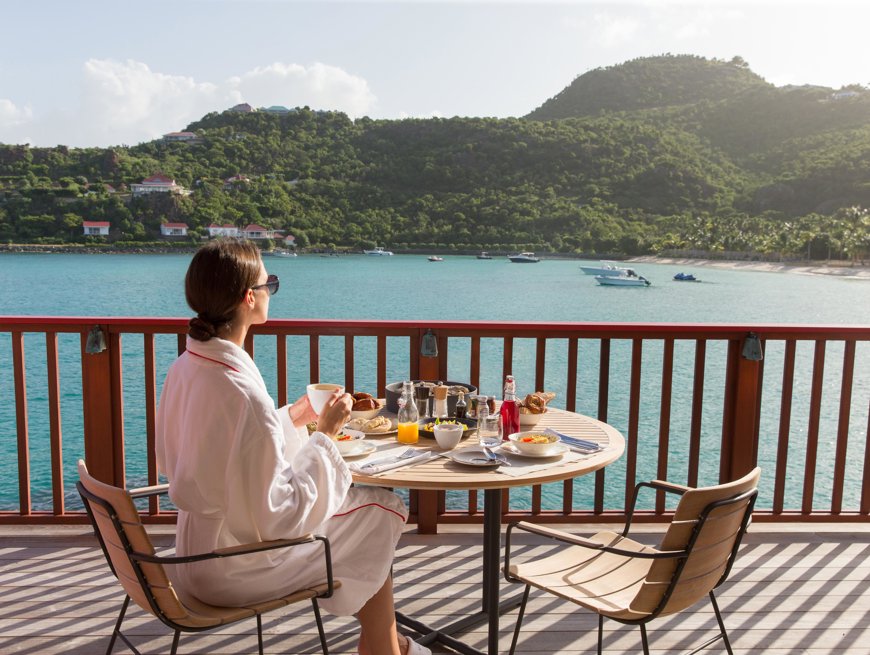 Magical Hike
After a delicious breakfast, put on your walking shoes for a visit to Grand Fond. Carpeted with pristine rocks and seashells, Grand Fond beach is the starting point for a coastal hike along the island's southeastern shoreline. Venture through rocky terrain lined with a varietyof tropical flora, and enjoy the serenity of the still waters of the natural pool while the waves crash beyond – a perfect place to unwind.
LUNCH & AFTERNOON
Lunch at Gyp Sea
After a magical hike, it's time for a well-deserved lunch. Located in Pelican Beach, in St Jean Bay, Gyp Sea St-Barth is a beach club with a bohemian and chic decoration. Barefoot in the sand, you'll enjoy tropical barbecue dishes: ginger marinated chicken skewers, local fish and shellfish aioli, grilled butcher's piece, roasted pineapple… Enjoy a cocktail at the Rum Bar with rare rums, cigar and fresh juices. Not to mention the boutique where you will find gypset brands and the massage with hot shells and coco oil." …
Chill & Sun
Back at the hotel, relax on your private lounge chair or with a cocktail at the beach.
Alternatively, indulge in some serious me-time at the Eden Spa. Enjoy treatments and magical massages using Ligne St Barth products and facial treatments from Dr. Barbara Sturm. The secret of our spa treatments lies in the use of perfectly natural ingredients combined with expert techniques to achieve harmony and the soothing of the senses – a sophisticated union that delivers true island wellbeing and beauty.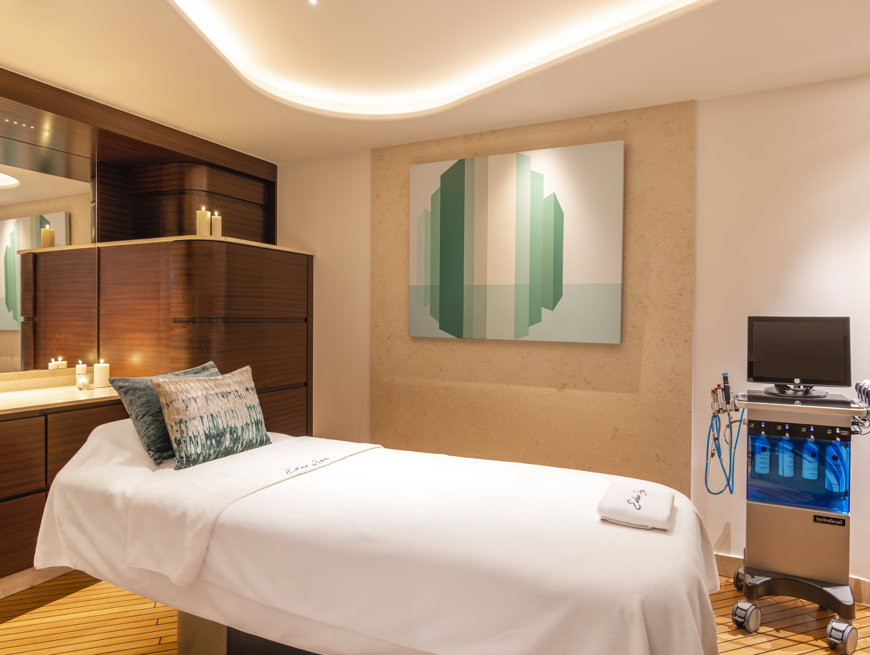 EVENING
Dinner at Le Tamarin
For dinner, ask our concierge to book you a table at Le Tamarin. Nestling in a tropical garden, in the heart of lush vegetation hidden in the shadows of ten palm trees, the century-old Tamarin tree opens the doors to its enchanting park. An imaginary setting for a unique tropical stopover. Between banana trees, ylang-ylang, ponds, adorable turtles … We gladly stay long hours in this green setting where the warm atmosphere supremely reigns. Colonial garden house, subtle lanterns, light effects, colorful ethnic cushions, familial or romantic tables, a timeless experience awaits you, to savor with friends and family.