Art and more Art...
Art at Eden Rock has been loved and celebrated for years. Often via partnerships with famous galleries and their artists. So, Larry Gagosian with Richard Prince, Dennis Hopper, Urs Fischer, Harmony Korine, Joe Bradley, Jonas Wood. And the Association Culturelle Art Saint Barth, Galerie Perrotin with Kaws, Lionel Esteve, Terry Richardson, Daniel Arsham. And Space Gallery with Hunt Slonem, Arno Elias, Hugh Arnold. These notables and many many other artists maybe just starting-out and without celebrity … so far. ERock wishes well to all artists everywhere. Permanent exhibitions make way for temporary exhibits, pop ups and artists' live performances.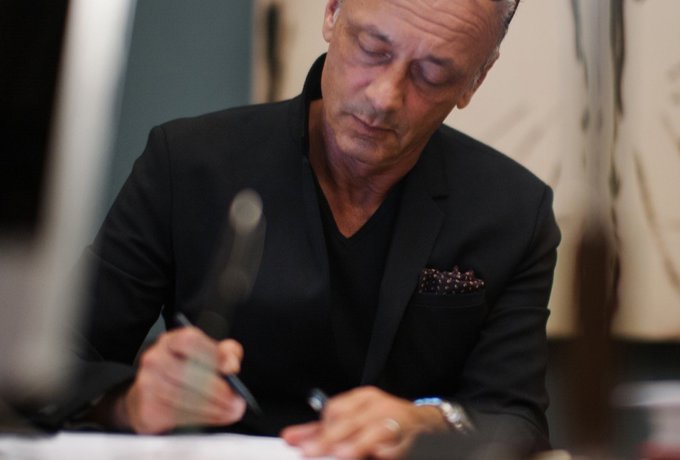 Andrea Ferolla
Andrea Ferolla is an Italian creative director and illustrator celebrated for his expressive, timelessly romantic paintings and sketches. Andrea Ferolla reinterpreted the famous logo of Eden Rock with a paintbrush handwriting applied on a red tote bag, a Cabas for the beach, clutches, silk foulard for men, a pareo and a fan with a vibrant illustration of the rock. The guests will also have the pleasure to find Ferolla's art in the rooms and to purchase limited edition prints created exclusively for Eden Rock - St Barths.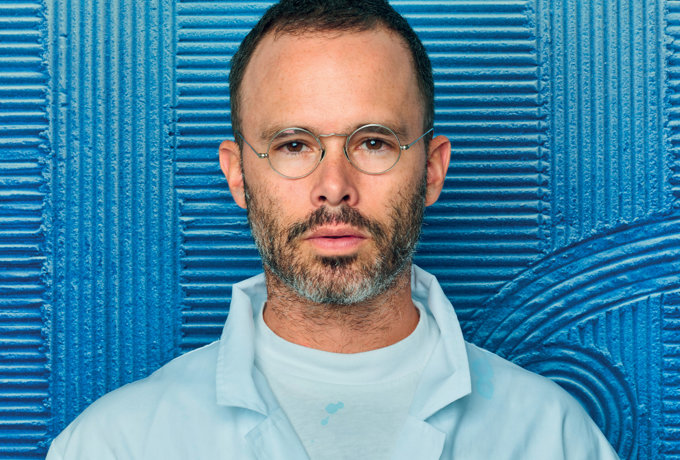 Daniel Arsham
The American artist Daniel Arsham, re-examines the concept of permanence, continuing to develop his own temporality, inherent in his artistic practice. He has worked on memory and time since his beginnings — a hurricane which he survived in Miami in 1992 made him more sensitive to this idea of finitude — notably developed by reproductions of objects that dealt with obsolescence.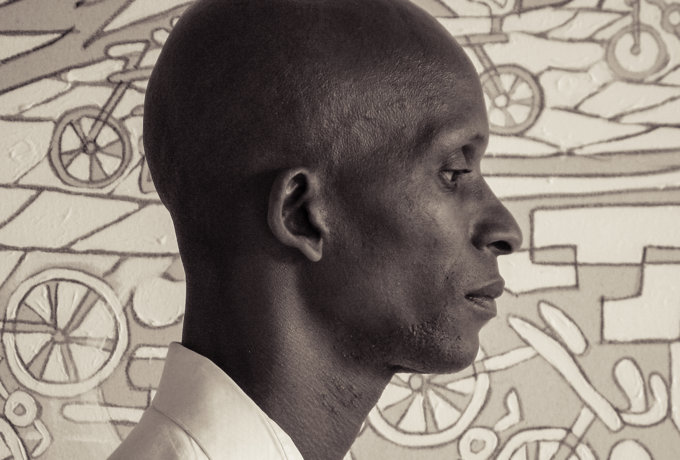 Victor Matthews
Victor Matthews is a painter and sculptor best known for his hauntingly evocative artworks exploring the mythos of American fantasies. A visitor to the island for thirty years, the artist continues to be inspired by St Barth's light and energy.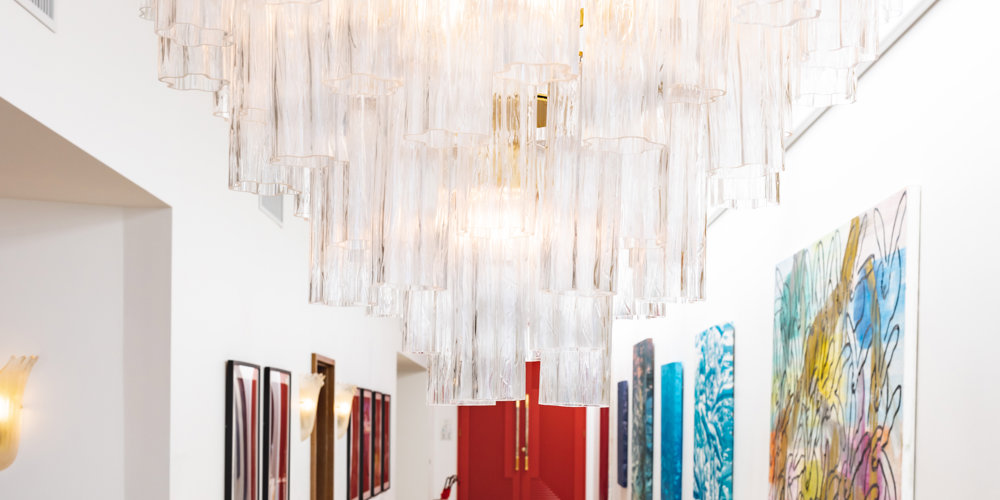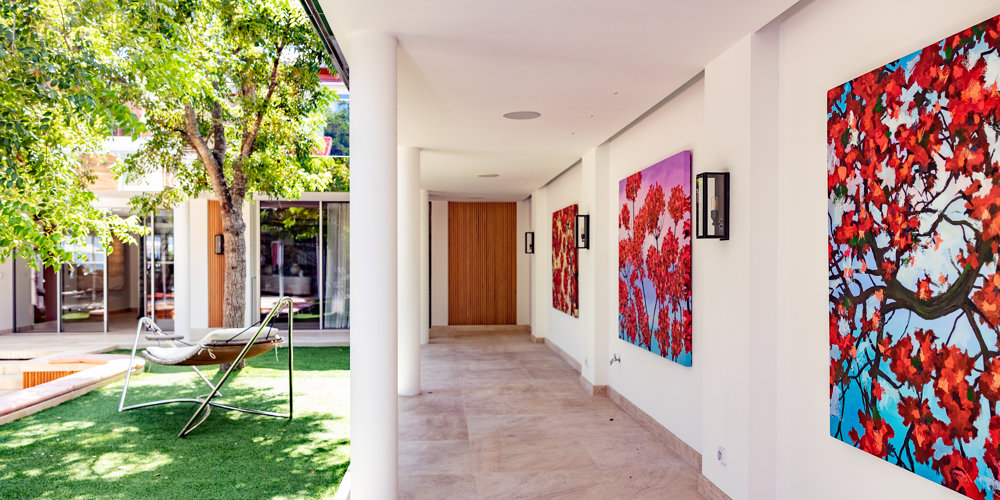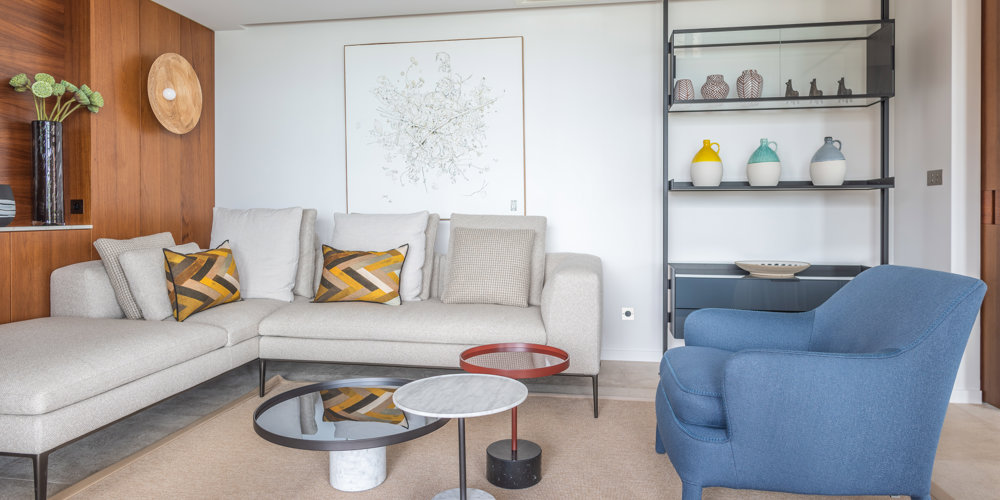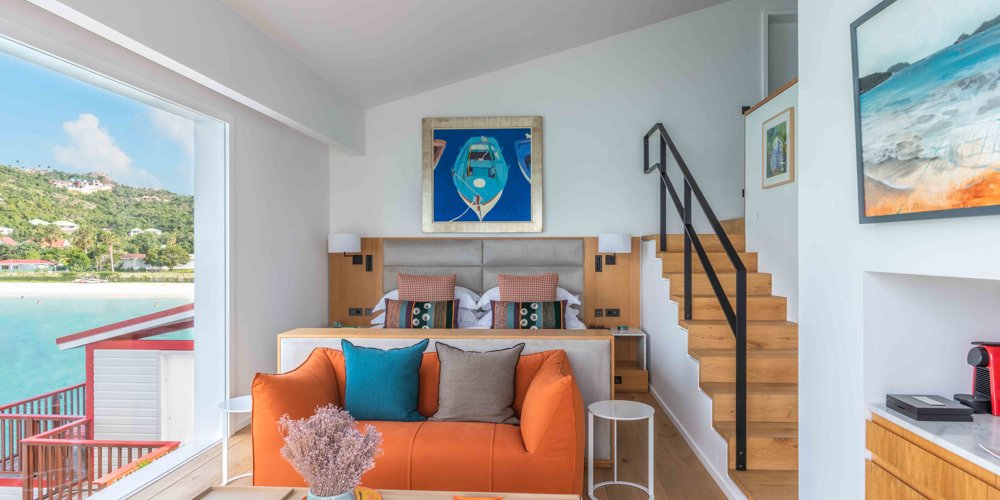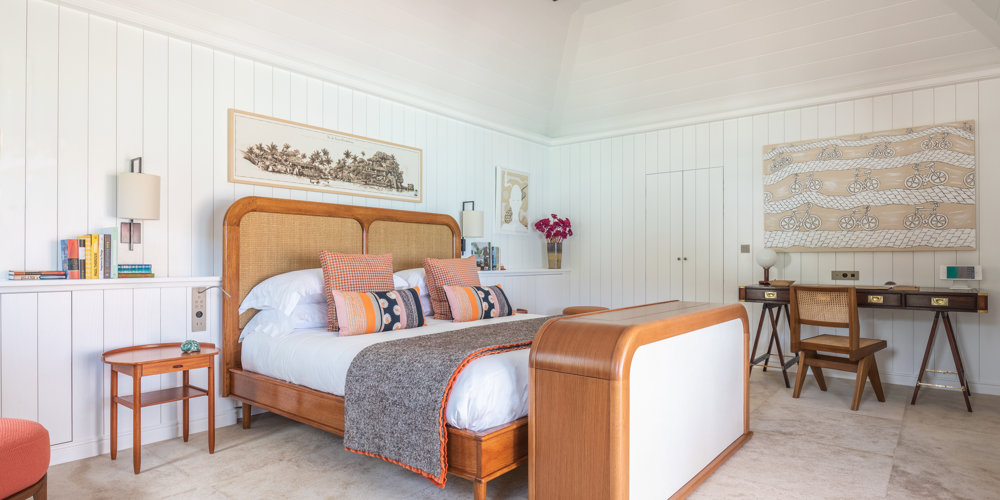 And more collaborations...
From art to gems to fashion, guests may if they wish, immerse themselves in all that Eden Rock has to offer.
The greatly enlarged Eden Rock boutique has now an irresistible wide choice of treats to be discovered including exclusive collaborations with say, Chopard bracelets set with diamonds in Eden colours.
Then plus exclusive Off-White X St Barths Collection designed specifically for the island...
discover