Captains Room
Inspired by sailing yacht design this Cabin is newly rearranged and now is a distinctive single bedroom with teak floors brass portholes and leather marine seats.  The "private owners deck" has a new swimming pool.
This little 'yacht on land' will never founder and instead enjoys the best views possible of the east bay ocean of St Jean cooled as it is by gentle sea breezes as dawn breaks. When the sun's over the yard arm head for cocktails and evening glamour at the Remy Bar & Salon in the Sand Restaurant nearby.
Room Features
2 people
King size bed
Terrace
Nespresso machine
Location in the hotel
Check-in / Check-out
54 m² (581 sq.ft.)
Private Pool
Sea view
Wi-Fi
Parking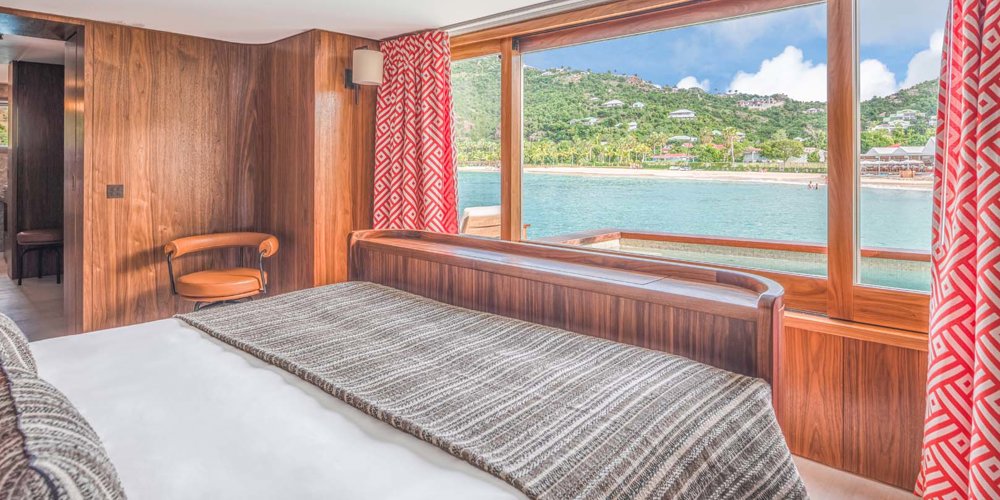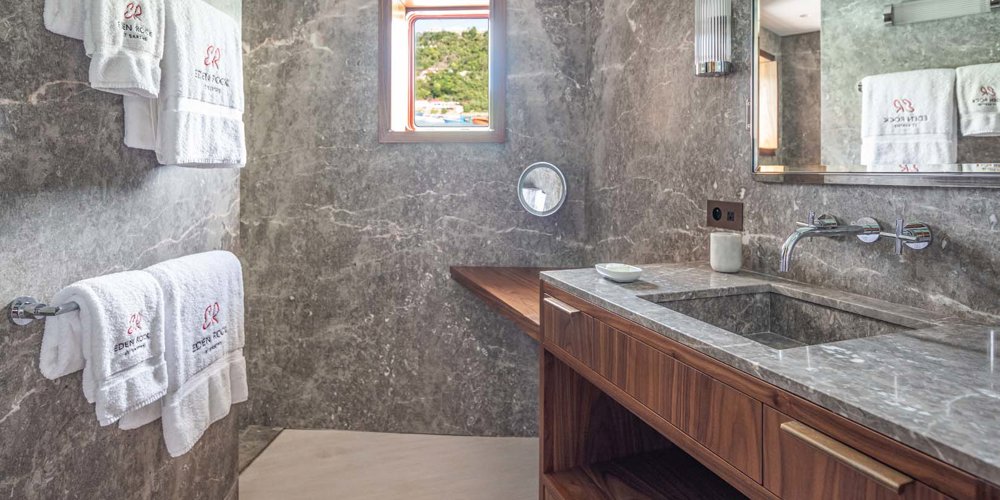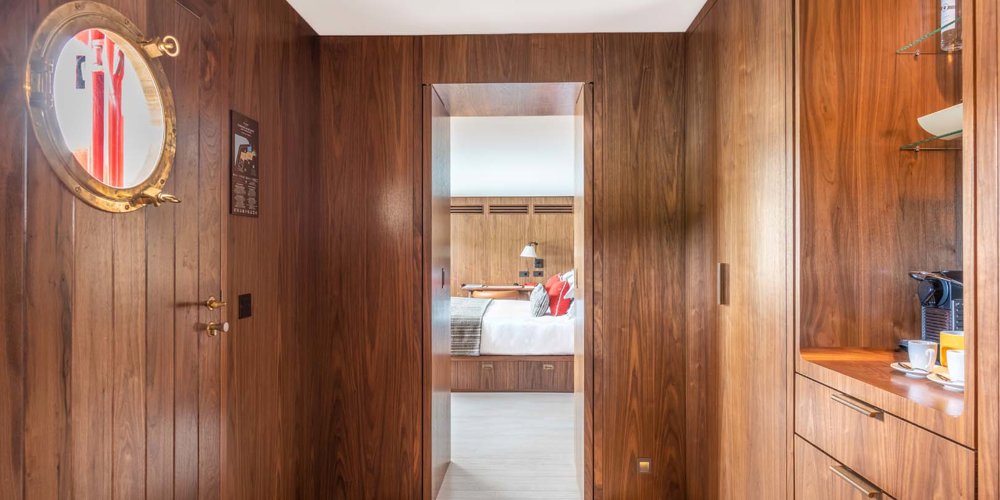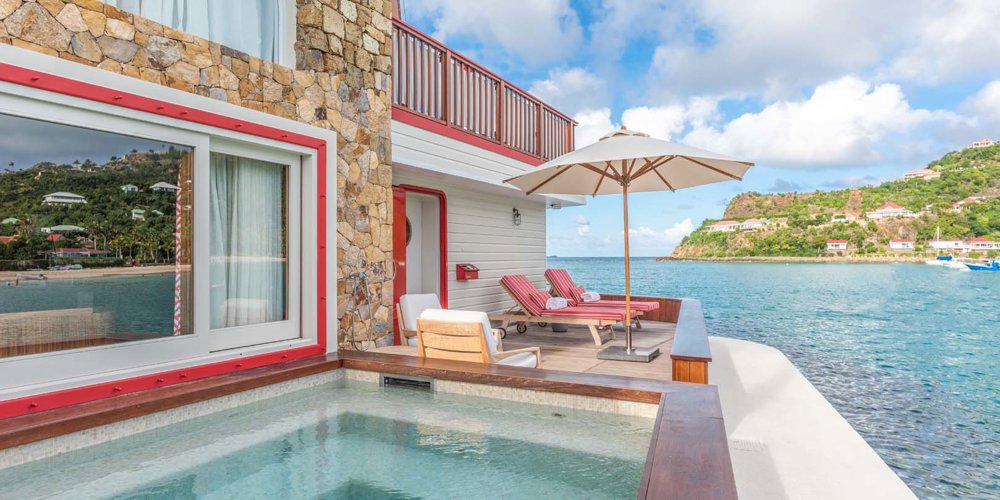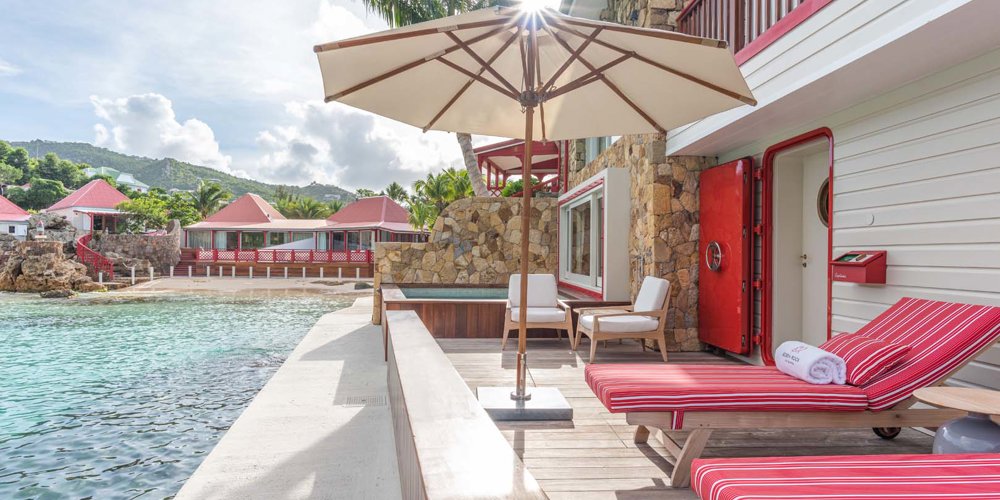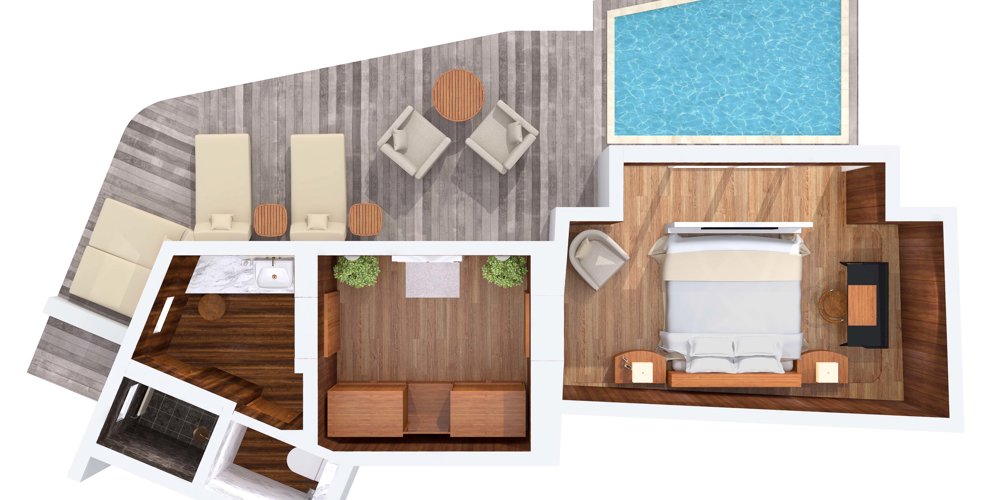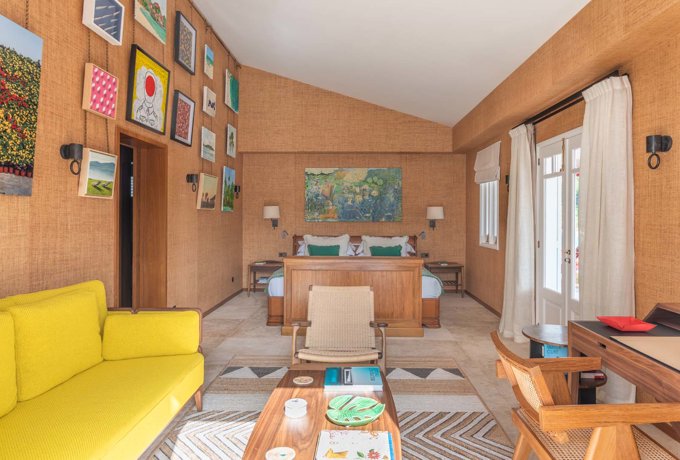 Sited in the heart of the Eden Rock, the Rock Suite Treetops has an inviting terrace furnished with comfortable sunchairs and within a sanctuary of vegetation.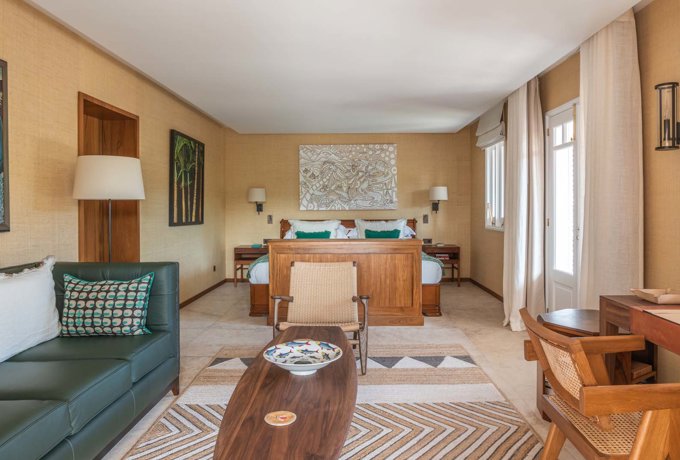 A place with own pool, a library, a green Mayfair Chesterfield. Flamboyant is right in the heart of the property.