Your safe stay with us
Eden Rock - St Barths is closely monitoring the Covid-19 epidemic and our foremost priority is the health and comfort of our guests and team members.
In addition to implementing new hygiene and safety measures, we have developed specific protocols for the following procedures, strictly adhering to the public health guidelines of the French Government, to ensure your stay with us is safe and secure.
Safety measures
Transport
Test
St Barths is open to guest travellers worldwide who are requested to provide a negative COVID-19 test upon arrival to the island (kindly ask for the island entry protocol for more details).
Transfer
Private transfer to your accommodation - our vehicles are disinfected with ozone technology between each and every use.
Luggage
Sanitation of your luggage.
Rental
Your rental car will be delivered directly to the hotel - all cars arranged through our concierge are treated and disinfected with ozone by our partners prior delivery.
Valet
Eden Rock valet parking will disinfect your car, with special attention to all touchpoints before handing it back to you
Guest and hotelier safety
Training
Our team has received regular and comprehensive training on health and safety protocols including the correct wearing of personal protective equipment (masks) and amplified training and insistence on the importance of hand washing and social distancing guidelines.
ERock Team
All ERock team wearing a mask ....and a big smile just behind it.
Greetings
Handshaking and "French Kissing" (sadly) is now replaced by a friendly nod.
Medical assistance
Anyone at any stage having symptoms or reporting unwell will be helped immediately and will be assisted and cared for by qualified medical personnel available on site 24/7.
Test
Antigen test may be arranged upon arrival by our team.
Cleaning and hygiene
Sanitizing
Complimentary sanitizing kits provided upon arrival including hydroalcoholic gel and disposable masks.
Cleaning
Use of cleaning products containing disinfectant to sanitize the accommodation space and its furniture.
Sterilization
The hotel uses the latest sterilization technologies including anti-bacterial ozone air treatments to sanitize accomodations, public spaces, service areas and back office.
Check-in
Before each check-in your accommodation will be fully treated and sanitized with ozone generator and sealed for your arrival.
Handheld sprayers
Use of handheld sprayers to sanitize specific areas (restaurant, cars, spa ).
Hot tubs
Hot tubes and pool water cleaned by ozone technology
Public spaces
Hand sanitizers
Hand sanitizers available throughout all the property.
Physical Distancing
Physical distancing.
Gym
Controlled access to the gym.
InsidER
Use of the Eden Rock App "InsidER" available on personal mobile devices or disinfected Ipads. This to read news and other helpful info.
Menus
Menus also available on your smartphone via flashcode.
Masks
Guests are kindly required to wear a mask in common areas.
Restaurant
Tables are limited to 8 guests, any larger party shall be accommodated in two tables next to each other.
Guests
Guests are requested to leave a contact detail information, this will only be shared with local health authority upon request to help blocking any spread of the virus.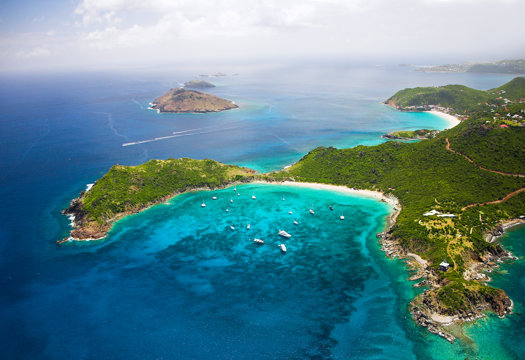 St Barths
The flow of travelers between France and foreign countries is open according to modalities which vary according to the health situation of foreign countries and the vaccination of travelers.
A classification of countries has been defined on the basis of health indicators. The lists of countries are likely to be adapted according to the evolutions of the epidemic situation.
St Barths is Open
The island has maintained a very low and stable number of cases. The local government of St Barths continues to work proactively with an expanding vaccine campaign. As the global situation continues to improve, ensuring the health and safety of guests and locals remains at the forefront of the hotel's preoccupations. Now even more than ever, Eden Rock offers a safe haven with a safety protocol well in place for that one-of-a-kind hospitality it's known for.