A Medical Spa
Eden Spa launches its own high technology medical spa and partners with Dr Pierre-Michel Havet specialized in anti-aging and cosmetic medicine.
Say goodbye to fat cells using cryolipolysis technology with Coolsculpting, tone your entire body with Emsculpt, tighten your skin with Exilis Ultra 360 and get slimmer legs with Lymphastim.
The latest high technologies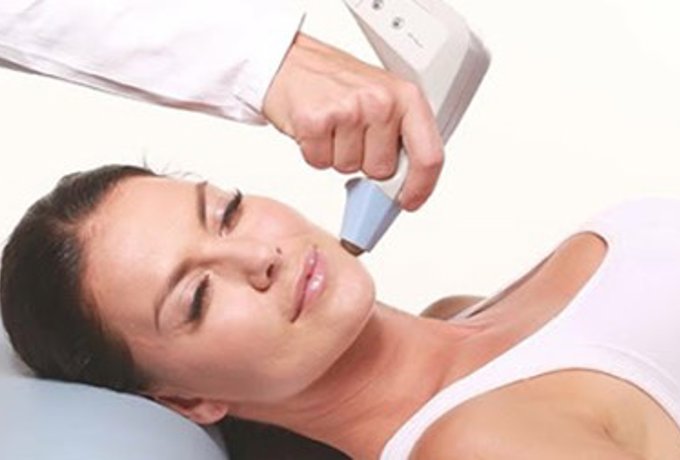 Exilis simultaneously delivers radiofrequency and ultrasound to firm the skin in a completely painless and non-invasive way. This technique also helps to reduce small, very localized fatty deposits and stimulate collagen production, which has the effect of improving the texture and firmness of the skin on the face and body.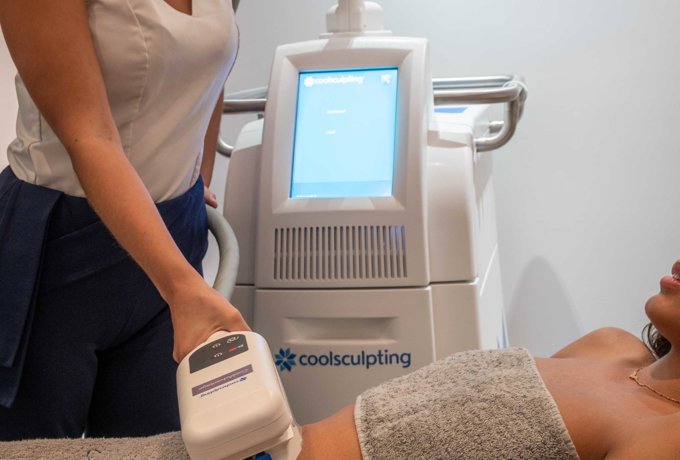 CoolSculpting® uses cryolipolysis technology, a noninvasive treatment that targets and freezes fat cells. Your body will then naturally eliminate the dead cells in 1-3 months or more, resulting in up to 20%-25% reduction of fat in a treated area.
EMFace is the first and only needle-free, hands-free procedure that simultaneously treats facial skin and muscles in a 20-minute session. The end result is less wrinkles, more lift, naturally and without needles.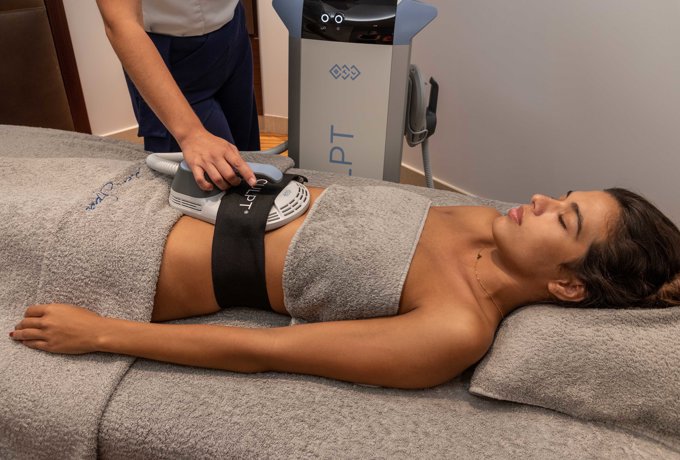 The EMSculpt is a procedure to efficiently build your muscles, restore your core and get your sculpted abs back. It feels like an intensive workout. You can lay down and relax during the treatment.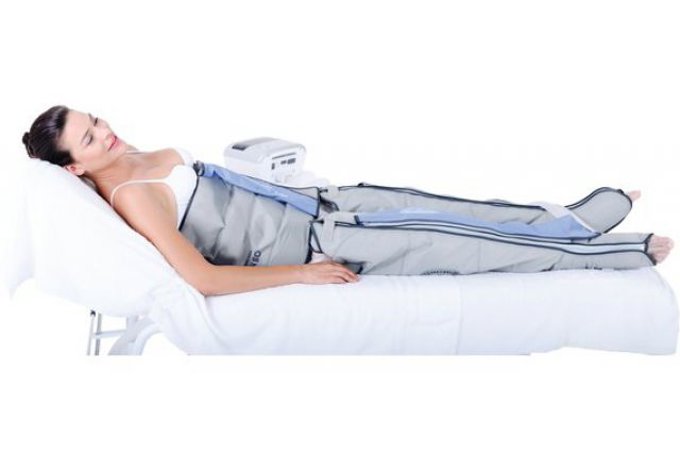 Lymphastim
Pressotherapy stimulates the body's lymphatic system helping with lymphatic drainage, to reduce cellulite and get slimmer legs.