EPICUREAN JOURNEY
Celebrating 150 years of Brenners Park-Hotel & Spa, does not mean for us to think in a traditional way . On the contrary rather, we polish our ideas day by day to create experiences with which we surprise our guests again and again.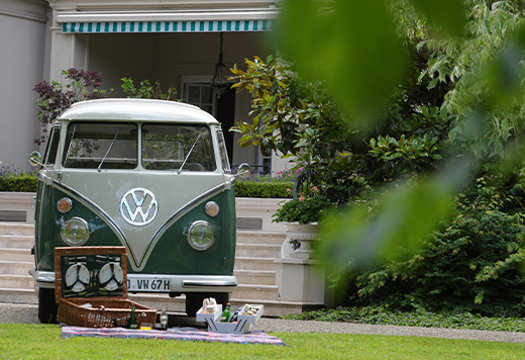 There is probably no other place where you can still picnic as elegantly as in the private park of the Brenners Park-Hotel & Spa - with a fantastic view of Lichtentaler Allee, where Baden-Baden's traditional horse-drawn carriages still pass by with a proud stride.
249 € for two persons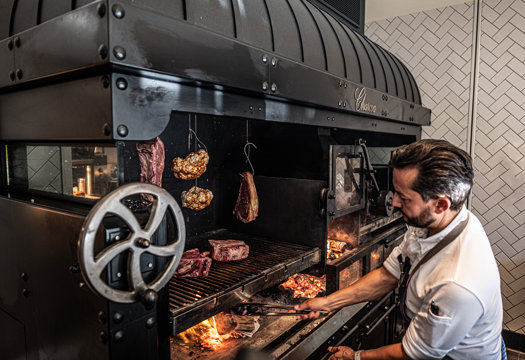 Schwarzwald at it's best
At the end of summer, we let the temperatures rise one last time and fire up our Charcoa Grill.
For three days, you will experience a delicious 5-course menu with Black Forest delicacies straight from our grill at Fritz& Felix.

Wednesday, 21 September
Thursday, 22nd September
Friday, 23 September
From 6pm
€ 99 per person
Optional, wine accompaniment from Baden for € 49
Heger & Stigler Wine Dinner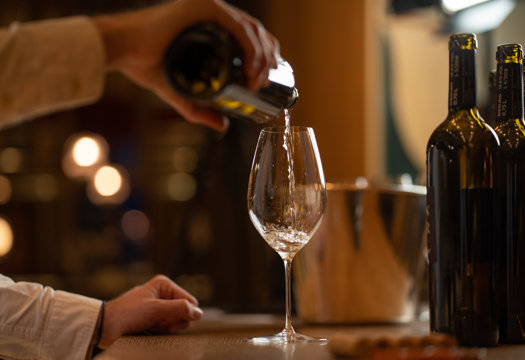 Heger & Stigler Wine Dinner
With a 5-course menu of classic German dishes and a wine accompaniment with the finest wines from the Baden wine region Kaiserstuhl, we will begin the celebrations for the German Unity Day.

Monday, 3 October
From 6 pm
€ 249 per person
including wine accompaniment from Winery Dr. Heger & Winery Stigler
in the Restaurant Wintergarten
"Four Paws" Dinner with Fox and Hare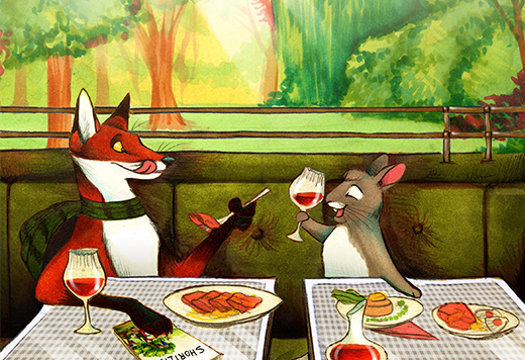 Fritz and Felix roll out the red carpet for our special visit.
Star chef Mirko Gaul from the Excelsior Hotel Ernst is ready to make the leap. He comes from Cologne, up the Rhine to beautiful Baden-Baden to create a very special 6-course menu together with our chef Farid Fazel.
The menu will be a fantastic collaboration of both chefs and their inspirations from different corners of the world.
Come by and let us take you on a culinary journey you won't soon forget.
Saturday, 8 October
From 6pm
€ 185 per person
includes aperitif and wine journey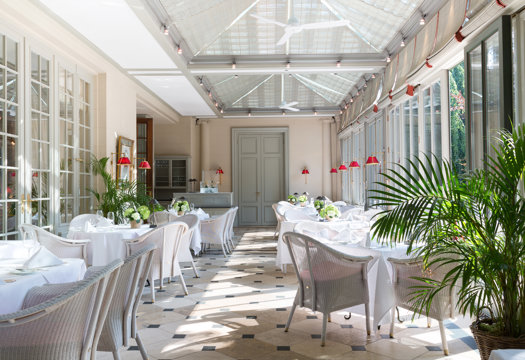 For one hundred and fifty wonderful years now, Brenners Park-Hotel & Spa has amazed us day after day, right by the Lichtentaler Alle. Numerous wonderful moments have been created for people from all over the world during this time. To create more unforgettable memories, chef Stefan Naatz and the Wintergarten team have come up with an exquisite eight-course menu that will take you through the one hundred and fifty-year history of our hotel during our anniversary week.
Friday, 21. October to
Friday, 28. October
From 6 p.m.
185€ per person
For your individual inquiries and reservations, please contact us at any time at 07221 900 890 or by e-mail at [email protected].