Corporate Social Responsibility
Socially responsible
Brenners Park-Hotel & Spa supports UN Global Compact through its CSR commitment.
We offer our guests the sustainable luxury of participating in the protection of the wildness of the Black Forest National Park.
Responsibility Consumption
Waste Management
Brenners Park-Hotel & Spa's main goal is to minimize the production of waste. According to the German public waste management, the remaining waste is separated and recycled.
100% Plastic Free
Our target is to eliminate single used plastic from the hotel restaurants, rooms, operation, spa, corporate offices and public facilities. To ensure a 100% plastic-free future, purchasing is just carried out with certified suppliers and plastic-free packaging. The Brenners Greenkeepers measures and controls the progress constantly and proactively engages the hotel staff and management to retain the status and maintain awareness.
Charging station & E-Car
Brenners Park-Hotel & Spa equipped its hotel garage with two Mercedes-Benz charging stations for electric vehicles.
Guest can use an electric car as a quick way of getting around town without negatively impacting air quality.
Environmentally friendly overnight stay
Bed & Bath Linen
As a guest at Brenners Park-Hotel & Spa, you have the option of not having a daily change of towels and bed linen, thus contributing to water and energy savings.
Naturally sustainable
AQUA ORGANIC
Natural active ingredient cosmetics made in Germany. Especially effective and purely herbal. The product range of AQUA ORGANIC is based on the columns cleansing, facial care, regeneration and body care.
For a living planet
Earth Hour
Each year we celebrate the Earth Hour. The lights go out for one hour again and hundreds of candles illuminate our lobby and restaurants.
From our farms, woods and lakes
A Taste of the Region
We pride ourselves on providing our guests farm fresh products directly sourced from local and regional producers. Eggs and meat from organic farms, trout from the local trout breeder, cheese, bread, fruits and vegetables as well as honey from the Brenners bees.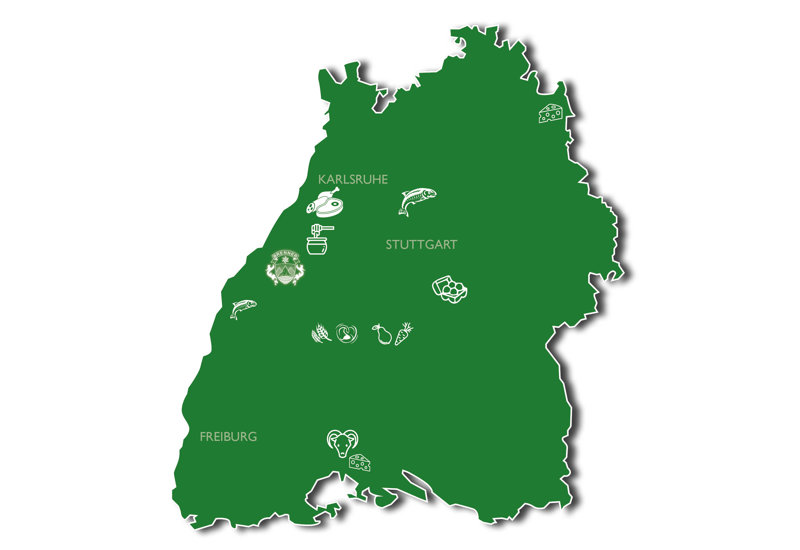 The Brenners Beehives
Each season 4 beehives have their foraging ground located directly on the doorstep of Brenners Park-Hotel & Spa. The delicious Brenners honey can be enjoyed for breakfast or taken home as a souvenir.
Meadow Orchard
We support the preservation of the local fruit varieties as a patron of 10 apple, pear and plum trees. Beside the culinary specialties it provides a piece of nature conservation in Baden-Baden.
Brenners Dahlia
The Brenners Park-Hotel & Spa is godfather of the decorative dahlia "Café au Lait" in the dahlia garden in the wonderful and famous Lichtentaler Allee of Baden-Baden (bed no. 30).
Children Staff Party
Each year, the employees' children celebrate the traditional children's party at a scenic location in the Black Forest. It's always a lot of fun and the kids enjoy a delicous food and various activities and a close-up magician.
Health Week
Concerned about the well-being and health of its employees, Brenners Park-Hotel & Spa offers varied sports activities. Twice a year a full week is dedicated to the topic of health management.
Employee of the Month
The "employee of the month" at Brenners Park-Hotel & Spa receives a bonus and an emblem and competes for the election of the "employee of the year". This distinguished colleague wins a 5-day stay in an Oetker Collection hotel of his choice.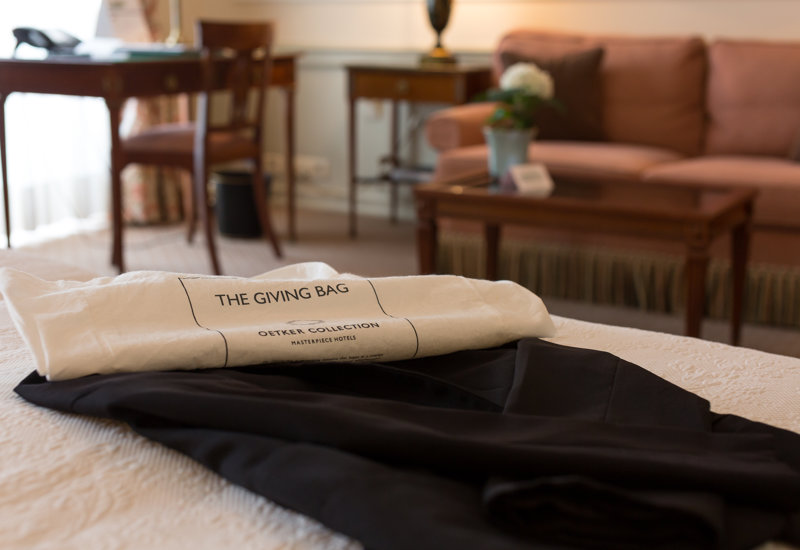 The Giving Bag
Why not donating your unwanted clothes?
The Giving Bag is an exciting initiative that began as a concept created by Cornell University School of Hotel Administration students. Rather than leaving behind items to be stored as 'Lost & Found', you can use The Giving Bag to donate unwanted items to a local charity.
How does it work at the Brenners Park-Hotel & Spa?
Simply place the items or clothes to be donated into The Giving Bag.
Your items will be collected by Housekeeping and donated to the Caritas welfare organisation.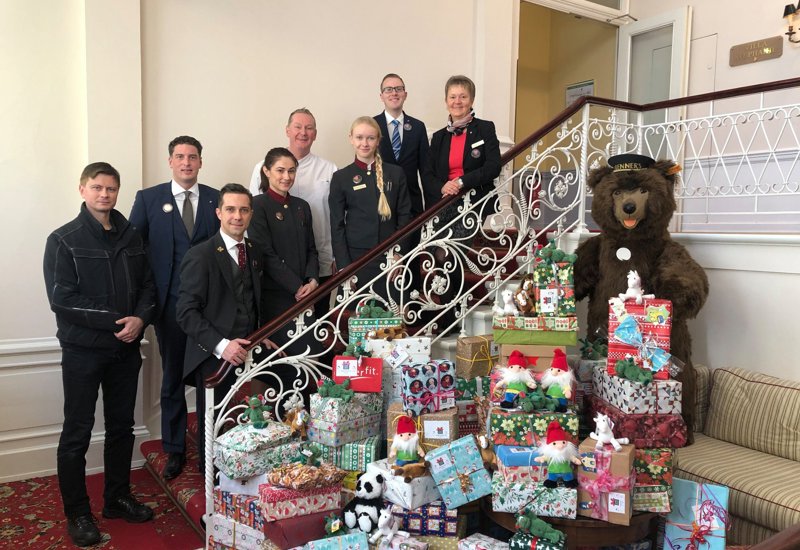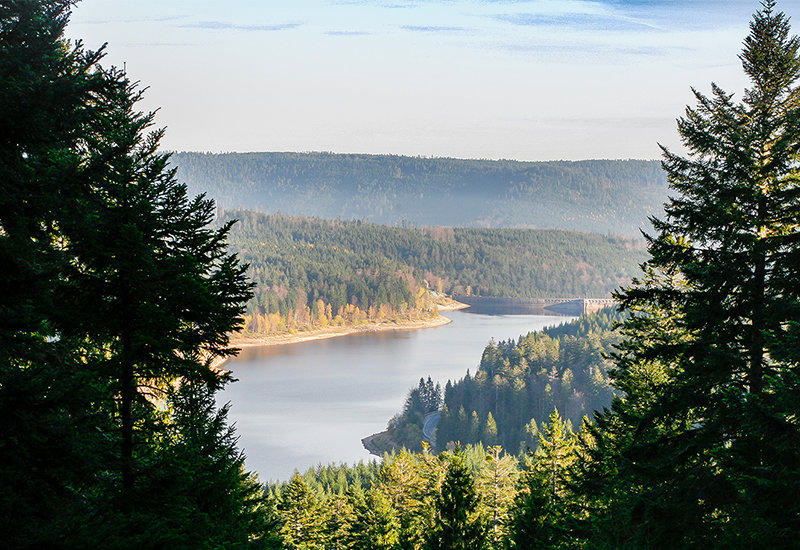 Offer
Nature Pact
10 Euro per booking from this package will be donated to Freundeskreis Nationalpark Schwarzwald e.V., the Association of Friends of the Black Forest National Park.
The National Park is a retreat in which nature can unfold free from human influence and a space of experience for people in times of increasing alienation from nature.
discover the offer