Brenners Park-Hotel & Spa
Brenners Park-Hotel & Spa, located in the heart of the picturesque, cosmopolitan town of Baden-Baden, presents itself as an oasis of beauty surrounded by enchanting parkland. Tradition and modern elegance connect with unparalleled spa experiences in the legendary grand hotel.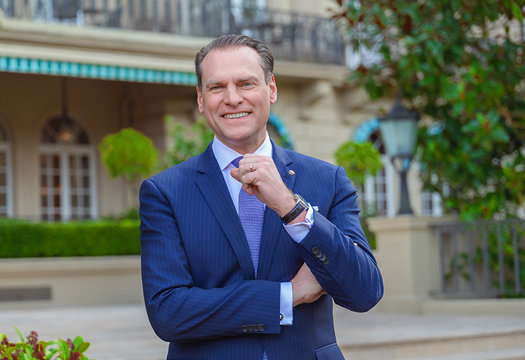 A warm welcome
For 150 years, the flagship hotel of the Oetker Collection has stood for lavish hospitality and passionate commitment to its guests.
The Brenners team and I are pleased to welcoming you to beautiful Baden-Baden.
Yours sincerely,
Henning Matthiesen
Managing Director 
Dear valued guests,
Currently, the rooms and suites of our main building are undergoing comprehensive modernization. We now welcome our esteemed hotel guests at the reception in Villa Stéphanie. You can reach it by driving to Ludwig-Wilhelm-Platz 4 and following the signs to our new reception, where we will warmly welcome you as usual. The winter garden and Oleander Bar will continue to be available to you without restrictions. The services of the fireplace hall will be continued in Le Salon.
We would be pleased to keep you updated on the modernization progress through our website. Feel free to subscribe to our newsletter.
Sincerely,
The Brenners Park-Hotel & Spa Team
Because true luxury is time.
Brenners Park-Hotel & Spa has stood for lavish hospitality for 150 years. We are very proud to live our vision every day, which puts the well-being of our guests at the center of everything we do. With around 300 outstanding hosts who demonstrate their professionalism, dedication and excellent service every day, 105 unique rooms with a distinctive living experience, a spacious private park and renowned restaurants, a stay at Brenners Park-Hotel & Spa is worth its price every day.
Discover real Brenners moments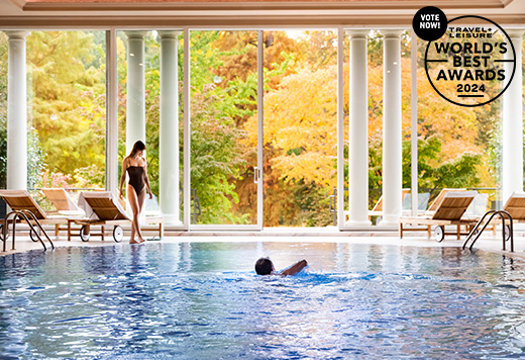 Travel + Leisure
Once again this year, Brenners has been nominated for the Travel + Leisure Worlds Best Award. Vote for your favourite hotel.
Vote here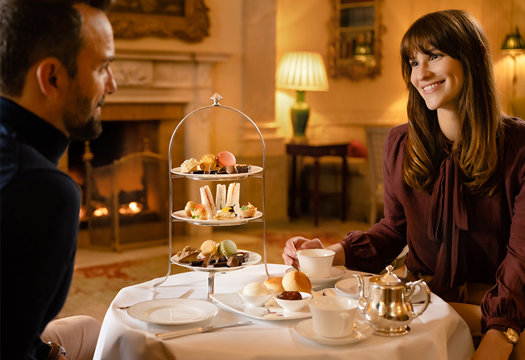 Exclusive to Brenners Park-Hotel & Spa
Afternoon Tea inspired by Pierre Hermé Paris
Our traditional Brenners Afternoon Tea is crowned.
Inspired by Pierre Hermé Paris is the result of a unique partnership in Germany between the eminent pastry chef and the Brenners Park-Hotel & Spa.
discover more