Deluxe Stéphanie Room
The Deluxe Stéphanie Room provides a warm and private atmosphere. Discreet advanced design elements include the ingenious digital detox switch for a complete off-grid experience. A fresh young feel complements the classic architectural heritage.
Fabulous views over the parkland are offered from the balcony.
The direct access to Villa Stéphanie Spa & Fitness is one of the major assets.
Room features
up to 3 adults
Double or twin size bed
200 cm x 210 cm
or two mattresses each 100 cm x 210 cm
rollaway bed upon request
Park view
balcony available on request
Bathroom
Bathtub, separate shower with heated mirror, hair dryer and double washbasins
Nespresso machine
50m² (538 sq.ft)
free Wifi
Digital detox*
Check-in / Check-out
Connecting room
*You have the choice, at the press of a button on your bedside table, to completely disconnect the entire room from its electrics and Wifi.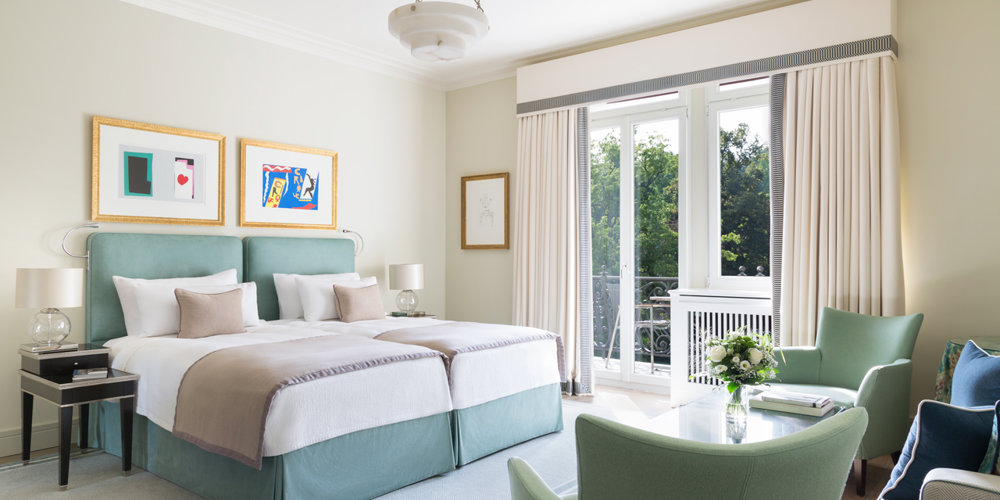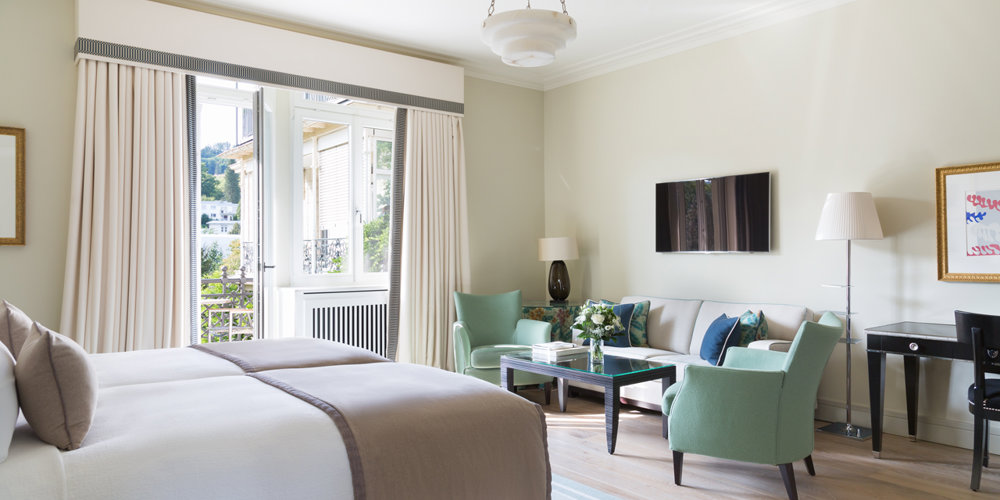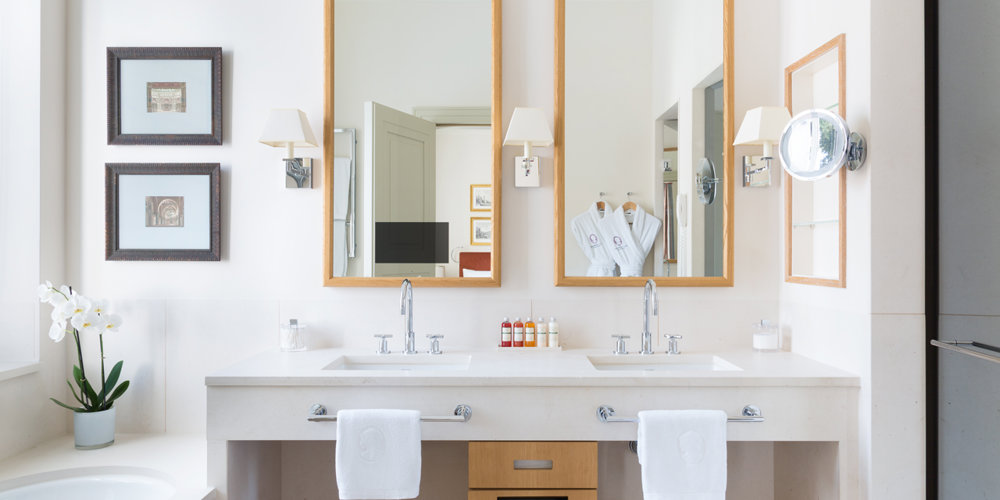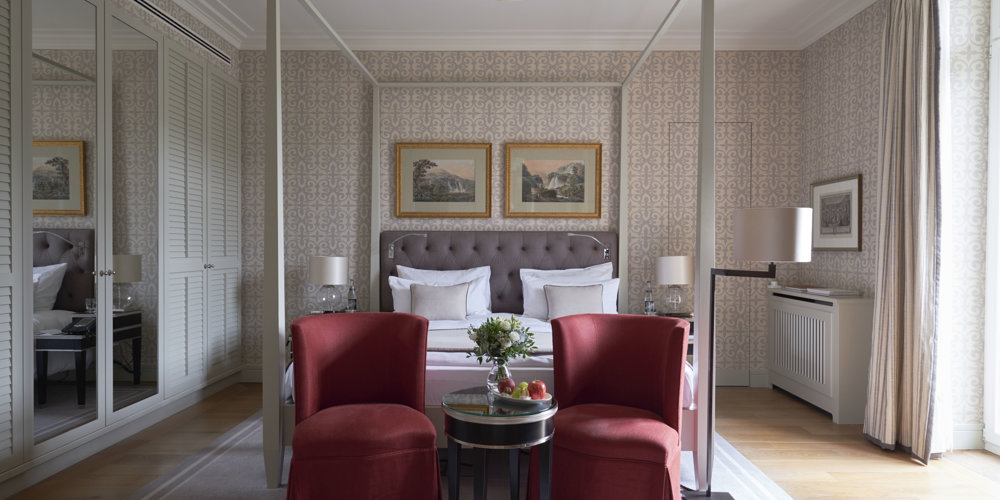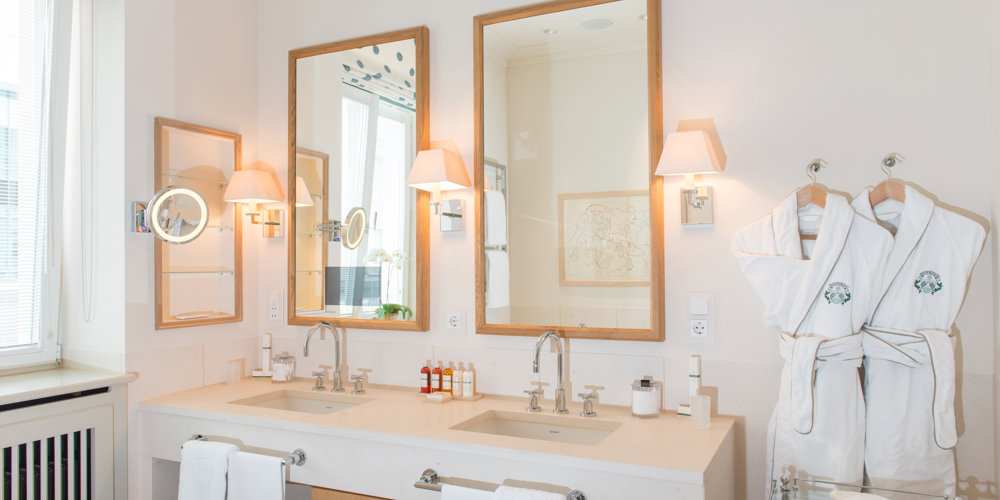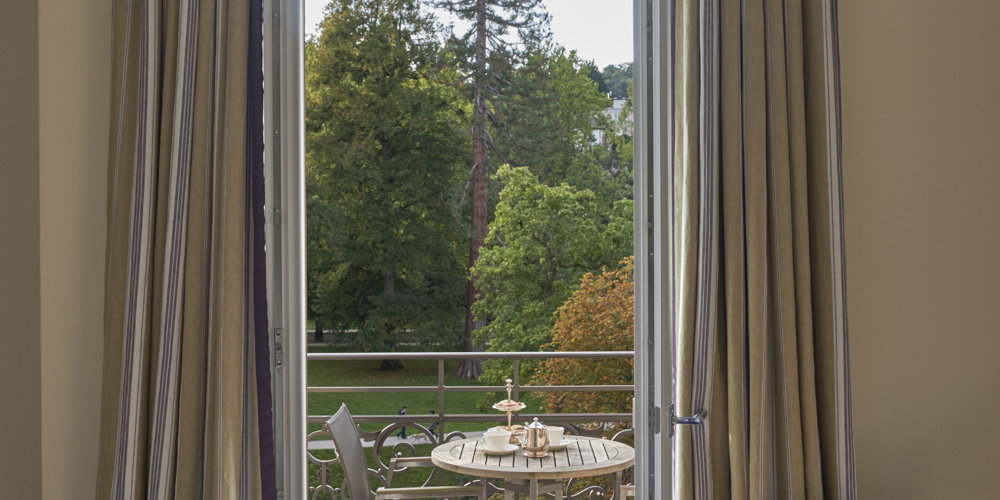 Exclusive Suite with private spa and park view balcony. Villa Stéphanie Spa & Wellbeing access.
Lovely room with city or park view. Direct Villa Stéphanie Spa & Fitness access.