Aesthetic medicine
Major effects will be achieved through minimal intervention. We create a visual balance in the face thus generating more expression, freshness, vitality, individual beauty and youthfulness. Our aim: "beauty in perfect balance".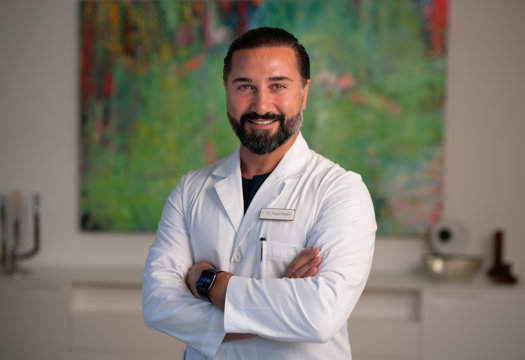 Botox treatments such as: frown lines, forehead wrinkles and crow's feet
Hyaluronan treatments such as: dark rings under the eyes, nose corrections with no operation, cheek augmentation, lip augmentation and full-face contouring
Skin rejuvenation such as: mesotherapy, CO2 fractional laser, carbon laser, radio frequency therapy and PRP "Vampire Lift"
Dr. med. Yusuf Yildirim
Private practice for aesthetic medicine
Tel.: +49 (0)7221 858890