Restaurants & Bars
Dining with enchanting views
All our restaurants offer the essence of a certain Brenners' lifestyle, at one with nature; which means high-class settings, fine cuisine and enchanting views over the park.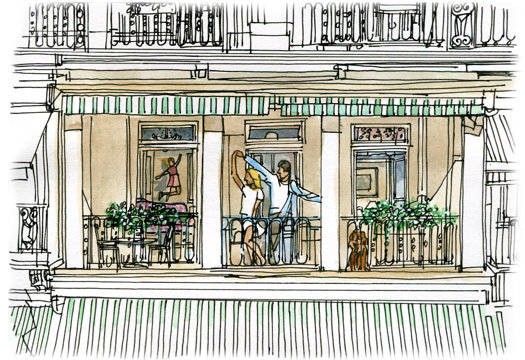 Epicurean Journey
For more than 150 years now, we have made it our daily duty,
to translate the precious time of our guests into magical moments.
Therefore, our anniversary year 2022 is filled with fantastic
events that will delight the heart and the soul.
Epicurean Journey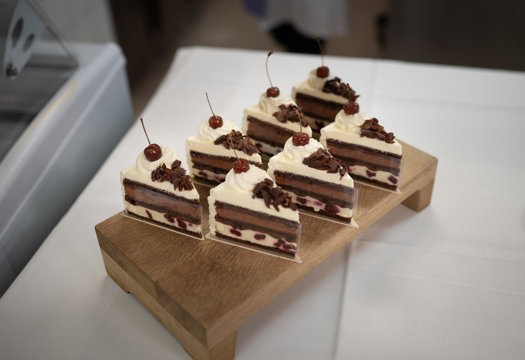 Patisserie artwork by Pierre Hermé Paris
Pierre Hermé Paris has broadened its selection with an additional sweet temptation at Brenners Park-Hotel & Spa:
the "Entremet Forêt Noire", a tribute to a true Black Forest classic. The Black Forest gateau reinterpret, pays tribute to a real emblem of the region and literally puts the cherry on the cake of the hotel's dessert selection.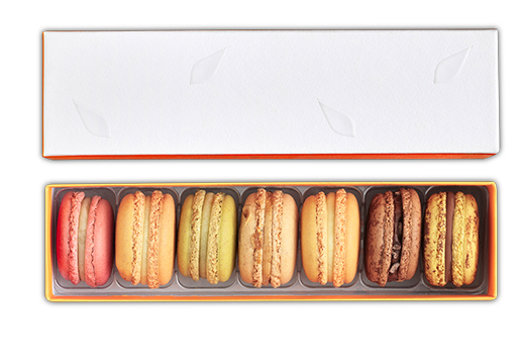 Pierre Hermé Paris box
Moments of happiness to be experienced at home. These sweet works of Pierre Hermé Paris are available in high-quality gift boxes ready to take away. It will be impossible to say no.
Select your macarons from these flavours:
Lemon & Thyme, Chocolate, Pistachio, Apricot, Ispahan (rose, raspberry, lychee) Vanilla, Hazelnut, Chocolate & Passion Fruit, Forêt Noire (Cherry & Chocolate)
box of seven: €21
box of twelve: €36
Chocolate box 50g: €13
Chocolate box 120g: €22
Tailor made. High End Luxury.
One might think we are talking about a Rolls-Royce. Almost right. Our new pâtisserie display case with its Nero Assoluto granite countertop, English casters, and jeweler's glass is true Swiss precision craftsmanship.
This piece of furniture perfectly showcases our Pierre Hermé Paris delicacies.
discover more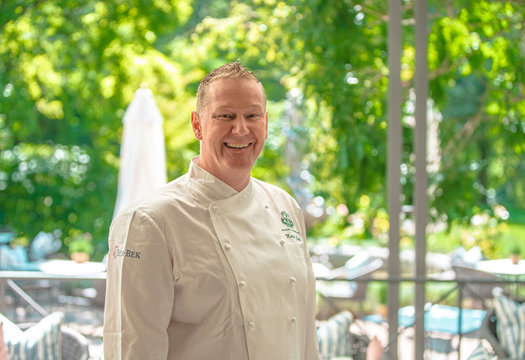 A master of his craft
Director of Culinary Mario Corti, an experienced leader with a fine sense for outstanding cuisine, is responsible for all kitchens at Brenners Park-Hotel & Spa. Mario Corti's modern interpretation of French cuisine is characterised by regional and Mediterranean influences. He draws inspiration from the best seasonal products and the treasures of Mother Nature.