Traditional elegance and fine hospitality
Brenners Park-Hotel & Spa has been a place of relaxation and diversion for the travelling elite since 1872.
Here guests can enjoy all that Baden-Baden is renowned for with one of the most advanced spas in Europe, offering luxurious therapy and longterm cures while surrounded by refreshing natural parkland and high culture.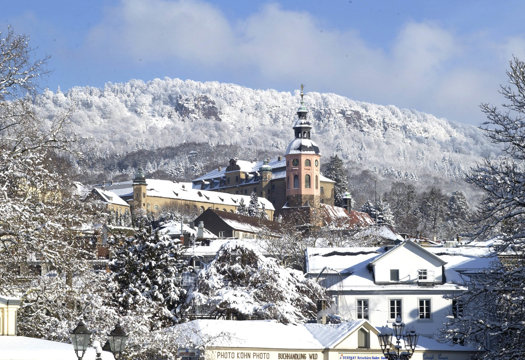 Destination
Discover the elegant flair of Baden-Baden with its thermal springs, cultural treasures, and exquisite shopping opportunities. At the same time, the magnificent Black Forest awaits with its forested hills, crystal-clear lakes, and endless adventures.
discover more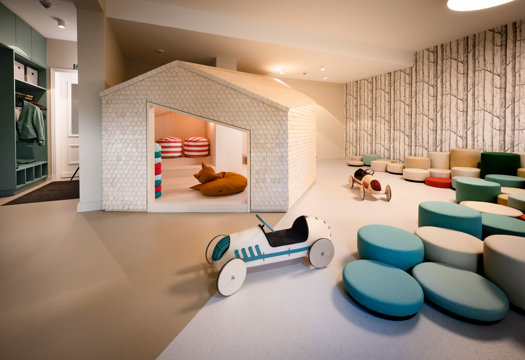 Brenners for Families
Alois' Nest
Brenners Kids Club
Alois' nest is the world of the little leaf head.
There is a lot to experience and Alois is delighted to welcome our young guests to his home.
discover more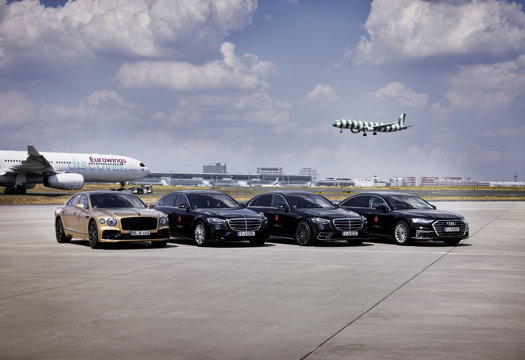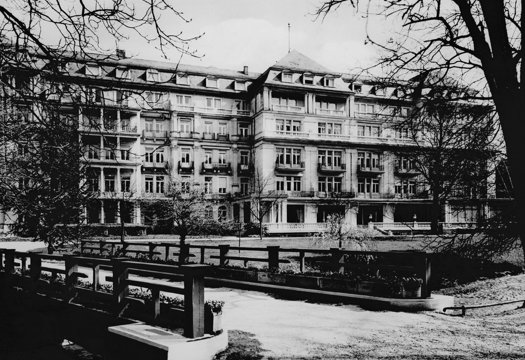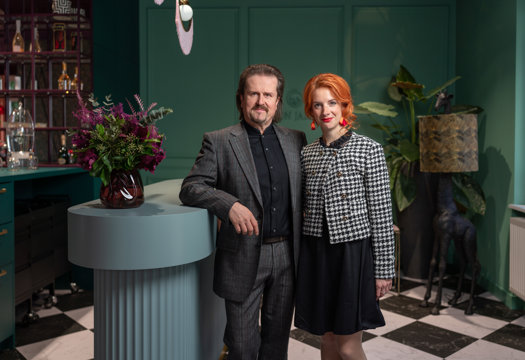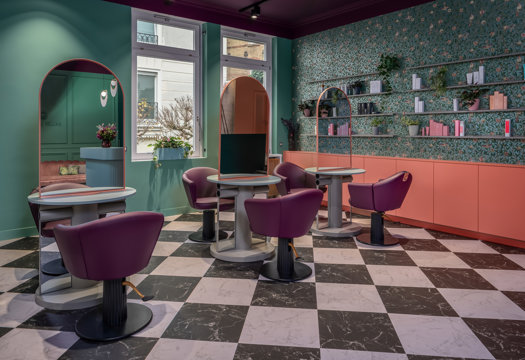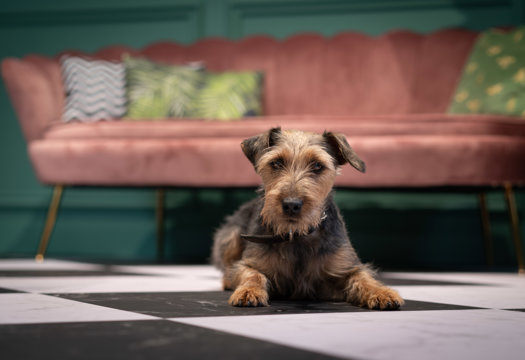 urban
botanical
cosmopolitan
Salon Jardin - Hair & Beauty Garden
Just a stone's throw away, opposite the hotel entrance, an extraordinary and unique color concept awaits you in the newly renovated spaces of our Turgenev Residence.
Salon Jardin is the embodiment of uniqueness, love of design and exclusivity.
Together with hairdresser and partner Nadine Hummel, a make-up artist, a trainee hairdresser and of course Askar the hairdresser's dog, Roman Kilgus passionately fills the Residence Turgenjew with creative life.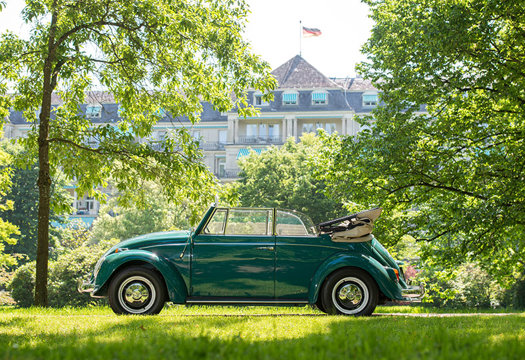 The Brenners fleet
We invite our guests to take a nostalgic ride with "Oskar", our VW Samba from the fifties or our Black Forest Smaragd the Aston Martin. Take a gourmet picnic with you on the chauffeured drive through the neighboring villages and the Black Forest with its castles, waterfalls and magnificent landscapes.
discover more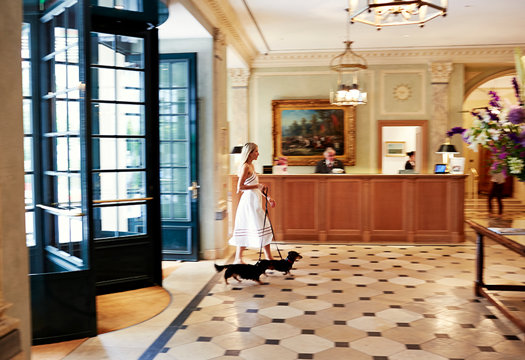 Pets
Our four-legged guests receive an extra arrangement in the room, on requset we provide one of our dog menus.
If required, we are happy to assist you with a dog sitter.
We ask for your understanding that our Kaminhalle, the restaurants Wintergarten and Fritz & Felix and our Villa Stéphanie Spa & Wellbeing remain reserved to our hotel guests.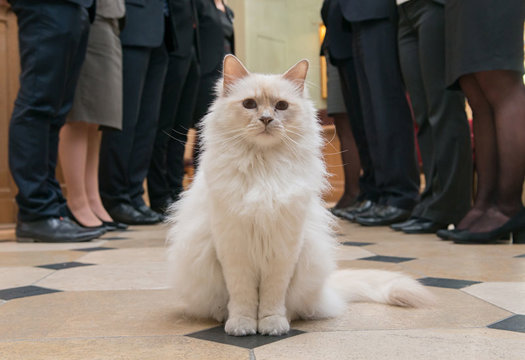 Our feline friend Kléopatre
Kléopatre, our beautiful white Burmese cat, is a permanent guest at Brenners Park-Hotel & Spa. Since taking up residence, Kléopatre has clearly decided this Grand Dame hotel is the perfect place for her. She adores the historic elegance, the warmth of the open fireplace, the fresh Baden-Baden air and the soothing sounds of the River Oos, which runs through her very own private parkland.
#followkleopatre on the Brenners Instagram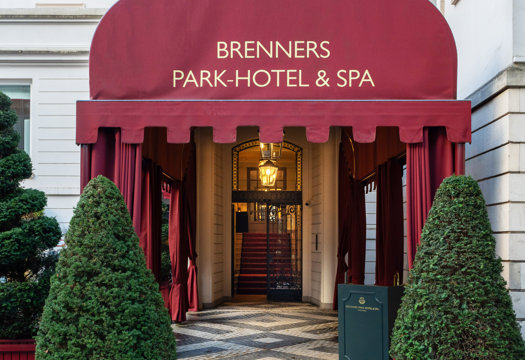 Recent Awards
Brenners Park-Hotel & Spa has received a host of awards and accolades over the years.
They are testimony to the dedication and professionalism of our team.
discover more
salonjardin
Corporate social responsibility
The hoteliers of the Oetker Collection family are guided by common values and objectives, especially in terms of social and environmental development.
discover more
Weddings
Getting married at Brenners Park-Hotel & Spa makes your wedding unique and memorable. Enjoy a dream event enhanced by unparalleled style and service.
say I do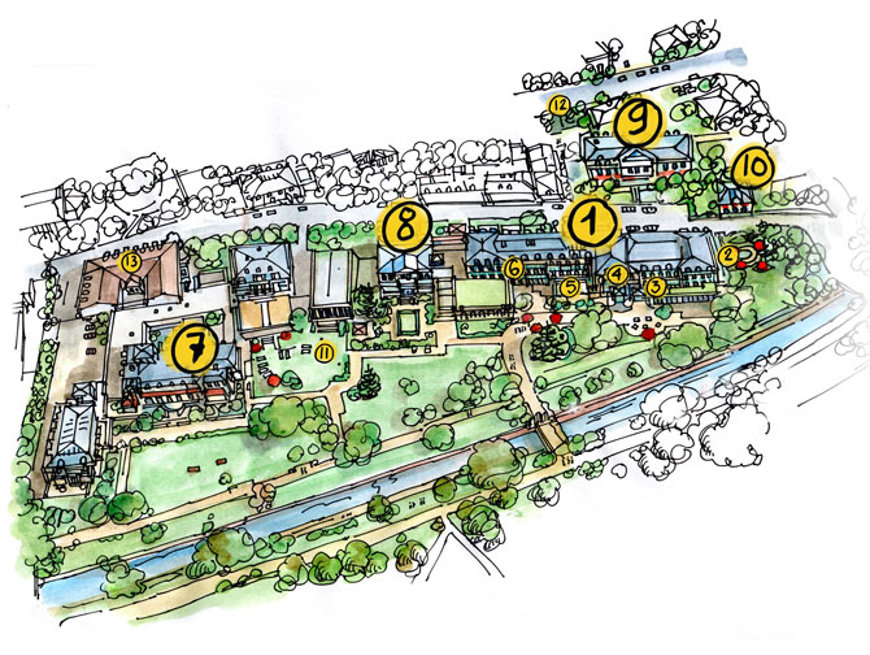 Practical Information
Wintergarten Restaurant:
Light contemporary cuisine with contemporary international cuisine | Daily from 12 am to 10 pm
Oleander Bar:
Inviting bar with discreet piano music | Sunday to Thursday: from 11 am to 11 pm | Friday and Saturday: from 11 am to 12 pm
Minerva Terrace:
magnificent sun terrace overlooking the Lichtentaler Allee | daily open from 11 am to 9:30 pm
Spa:
5000 squaremeters (54000 sqft) | 4 Saunas including ladies sauna, 2 steam rooms, plunge pool, daily from 9 am to 10 pm | Lounge area and sun lawn in the private park | Spa therapies and treatments (massages, facials, body treatments) | Beauty Spa daily open from 8 am to 8 pm
Pool:
Roman-style indoor pool (Length 53,3 ft, width 21,5 ft, depth 5,33 ft., water temperature: 84°F, 29°C) | Daily open from 7 am to 10 pm
Fitness:
Fitness Center (cardio machines, Technogym machines, free weight area) daily from 7 am to 10 pm | Personal trainers and qualified sport instructors
Weight Loss & Detox:
Nutrition consultation | Nutrition coaching QPNT
Medical Care:
A team of the most advanced German medical specialists, offering an extensive range of disciplines with a particular focus on preventative healthcare | Integrative holistic medicine, Dentistry, Aesthetic medicine, Physiotherapy
Kids Club & Babysitting:
Available upon request; Splash hour daily from 4 pm to 5 pm
Brenners Boutique:
Monday to Friday from 10 am to 6 pm | Saturday and Sunday from 10am to 4pm or with an appointment by our concierge
Wedding & Event planning:
Our event team will be happy to plan your meeting, wedding or private event.
Event venues:
9 event venues, most rooms contain daylight and a private terrace | 1 private club
Pet policy:
Our four-legged guests receive an extra arrangement in the room, on requset we provide one of our dog menus. If required, we are happy to assist you with a dogsitter. (We ask for your understanding that the restaurants Wintergarten and our Villa Stéphanie Spa & Wellbeing remain reserved to our hotel guests.)
Parking:
Hotel garage (39 € per day) | Valet Parking | Two electric vehicle charging stations (40 € full electric and 15 € hybrid vehicles)
Private chauffeur:
Private chauffeur service in Mercedes-Benz limousines for transfers and our vintage car for excursions.
Surroundings:
Black Forest National Park | Heidelberg | France/Alsace | Switzerland
view more
Address:
Ludwig-Wilhelm-Platz 4, 76530 Baden-Baden