What's on in Baden-Baden
Baden-Baden is an extraordinarily vivacious cultural destination. Guests flock to the world-class concerts at the Festival Hall, the town's iconic concert venue; Iffezheim racecourse has major fixtures in May, August and October; and throughout the year cutting-edge galleries host contemporary art exhibitions.
3 Perfect Days in Baden-Baden
Outdoor activities
With more than 1000 hiking routes, 630km of cycling and mountain bike trails and 10 lakes, the Black Forest is a world-famous natural paradise. The Black Forest National Park provides a unique sanctuary for native fauna and flora, covering an area of 10,062 hectares and offering habitats to 10,000 animal species.
discover the outdoor activities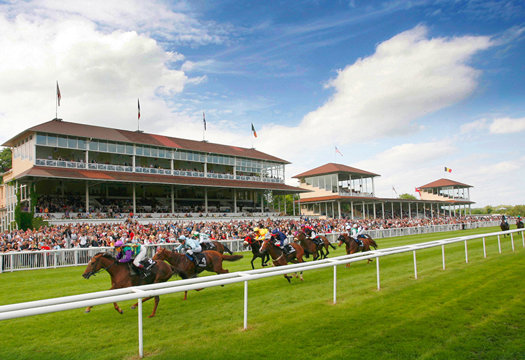 International Horse Racing
Frühjahrs Meeting 2023
Experience a magical atmosphere of the International horse races on Thursday, May 18th, Saturday, May 20th, Sunday, May 21st 2023 in the private Brenners Lounge at the Baden-Baden/Iffezheim racecourse.
discover our arrangement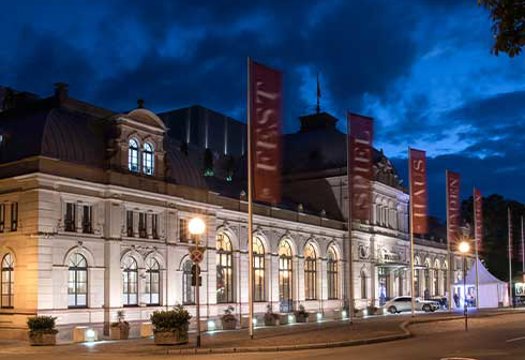 Easter Festival Baden-Baden
Festival Hall
A monumental dazzling musical drama by the Berliner Philharmoniker - Celebrate ten years of the Berliner Philharmoniker Easter Festival in Baden-Baden together with Kirill Petrenko!
1st April - 10th April 2023 Festspielhaus Baden-Baden
discover more
Shopping
Baden-Baden has everything to offer that the shopping heart desires!
Stores of international and exclusive designer labels can be found as well as precious jewels and exquisite antiques.
discover our Eden Being Boutique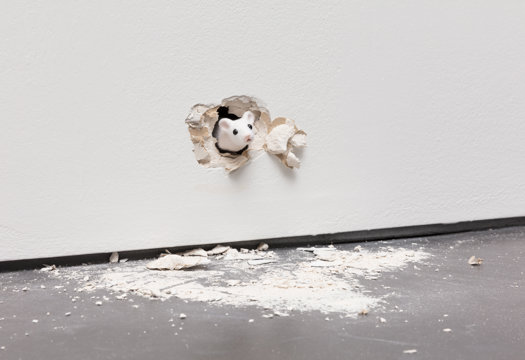 Art
The man-machine question is on everyone's mind in these AI-Times. Udo Kittelman, curator and artistic director of the Museum Frieder Burda, encourages all visitors of the museum to enter into a dialogue on this question. Whether it is the "Representatives", a copy of herself by Louisa Clement, Rayan Gander's computer-animated robot mouse or the "Tansformers" series of images by Timur Si-Quins, who addresses with nature and the non-human - this exhibition provides plenty to talk about.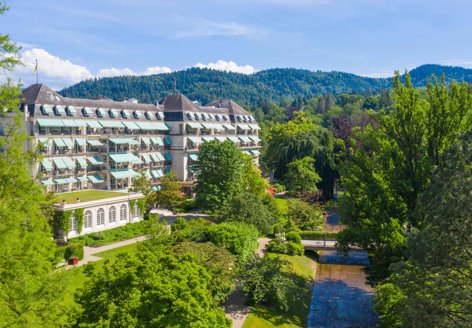 Brenners Park-Hotel & Spa
Schillerstraße 4/6, 76530 Baden-Baden, Germany
+49 7221 9000
[email protected]
Museum Frieder Burda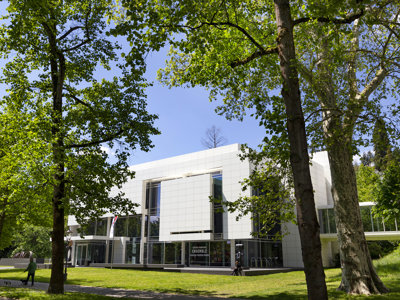 Designed by renowned architect Richard Meier, the Museum Frieder Burda is a work of art on its own with light steaming into its interior from a range of unusual angles. A must-visit for architects and art lovers alike. Perfectly located in the Lichtentaler Allee - absolutely delightful.
discover more
City Museum Baden-Baden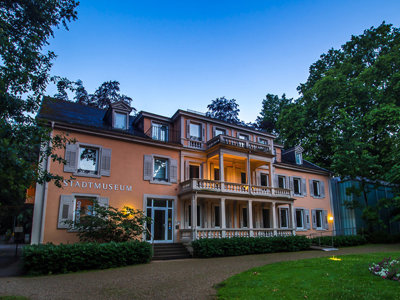 Find out about Baden-Baden under the Romans, its history as a spa town and health resort, the heady days of the nineteenth century when the town soared to being a world renowned spa, and many other fascinating facts and features, right up to the present day. The museum's newly constructed glass pavilion is particularly impressive. It currently houses a display of large stone monuments, works of art from Roman to modern times, as well as the late gothic portal figures from the town's church, the Stiftskirche. The museum is also well known for its collections of historical toys, unusual coins and special medals.
discover more
Theater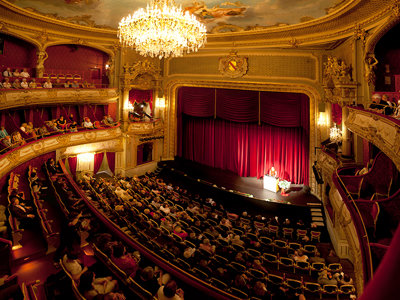 The Baden-Baden Theatre is a theatre rich in tradition which, as a rare repertory theatre, has a permanently committed ensemble and thus presents a wide variety of productions. So you always have the choice between several plays. The house, built in 1862, has a classicistic exterior facade and Rococo interior architecture and is located directly on Lichtentaler Allee.
Festival Hall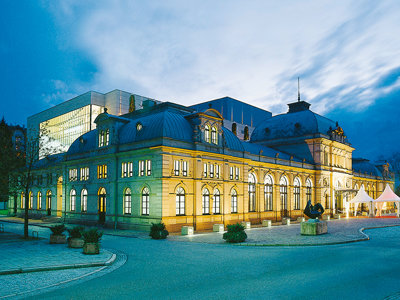 One of the finest addresses for music and dance.
The Festspielhaus Baden-Baden is one of the largest venues for classical music in Europe.
discover more
International horse races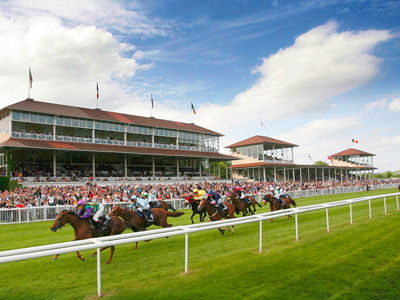 Experience international equestrian sport up close in the private Brenners Lounge in the club tower on the home stretch of the Baden-Baden/Iffezheim racecourse.
Casino Baden-Baden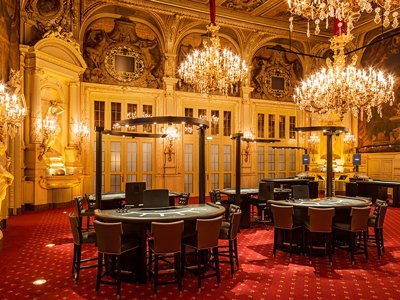 With over 200 years of history, the Casino Baden-Baden is the most traditional and famous casino in Germany. Find yourself again in a scenery of classical ornamentation, which inspires to this day from the very first entry. Whether you want to try your luck at the Roulette, Black Jack and Poker tables or simply enjoy the ambience - this cultural hotspot is definitely worth a visit! Already Marlene Dietrich called it "The most beautiful casino in the world".
discover more
Trinkhalle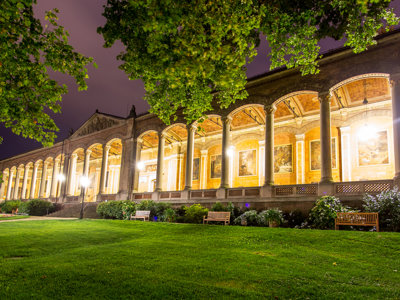 It's worth visiting The Trinkhalle, the pump house. Here, you can sample the spa water, which is said to have healing properties. A word of warning, however: for most, it is very much an acquired taste.
Old Castle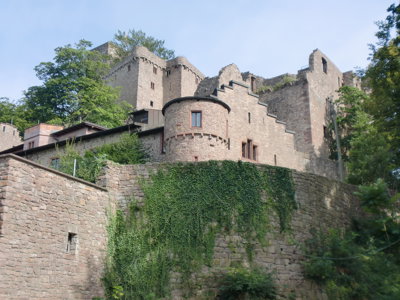 The ruins of Hohenbaden Castle, now called the "Old Castle", were once the residence of the Margraves of Baden. After numerous steps you have a wonderful view of Baden-Baden and the surrounding area.
Favorite Palace
Here the margraves of Baden-Baden used to celebrate numerous festivals, without compulsion and many rules. Today, the castle and its surroundings invite you to take a nice walk in the landscaped garden.
discover more
Kurhaus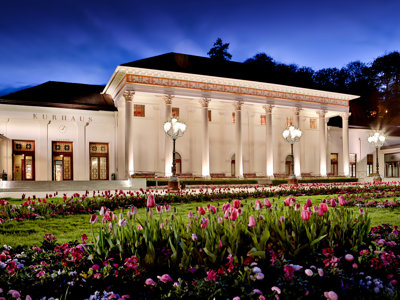 The Kurhaus is one of the heartpieces of the city of Baden-Baden. It was built in 19th It was designed by Friedrich Weinbrenner, a master builder from Karlsruhe.
Burg Hohenzollern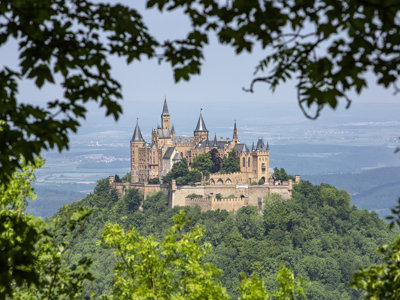 Hohenzollern Castle can be seen from quite a distance on the Zollerberg, right between Stuttgart and Lake Constance. From its bastions, it has a fantastic view with up to 100 kilometers of distant sight and offers daily glimpses into its magnificent chambers.
Toccarion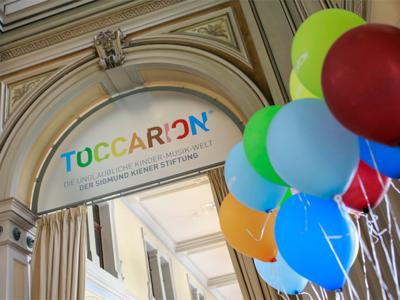 Let your children (aged five to twelve) explore voice, singing, rhythm, dance, musical instruments, and orchestra and be curious about the countless aha effects of lasting value. Look forward to a surprising world of experience with different music stations, which they can try out and "comprehend" in age-appropriate guided tours and workshops with and without previous knowledge. Let Toccarion awaken the fun of music!
Climbing Park Mehliskopf
Climb from tree to tree at heights of 3 to 14 metres above ground in seven separate courses all with varying levels of difficulty. This adventure playground with a water section, a tree house, a children's ropeway, a low ropes course and a tree root climbing area has something for everyone. You will receive a thorough briefing and a climbing kit with a harness and helmet. A steel guiding rope will accompany you all the way.
Nationalpark Schwarzwald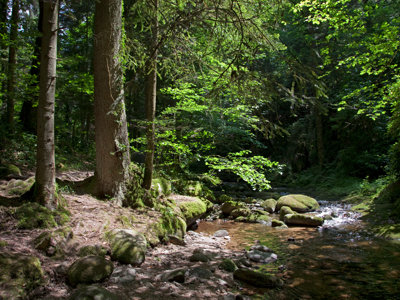 On 10 nature trails, families with children can explore nature and watch storks being reared. Likewise, the legendary circular path to the All Saints' Falls and the monastery ruins is an exciting adventure for the whole family (3.6 km, duration: 1:30h, ascent & descent: 120m).
Europa-Park
Germany's award-winning theme park and its biggest. You are guaranteed an unforgettable time at Europa Park. Everything is possible there! Experience 15 European countries in a day, various themed areas with detailed architecture, cultural vegetation, and special cuisine. And there are numerous rides, too. Summer, sun and water fun!
discover more
Treetop Walk Bad Wildbad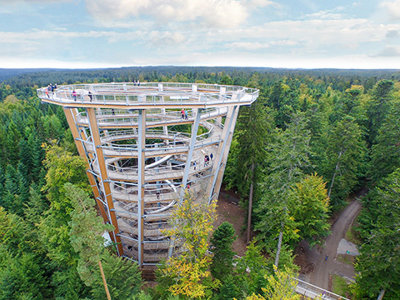 Passing numerous learning and adventure stations, the 1250 metre treetop path winds its way above the forest floor. The highlight is the observation tower, which offers an impressive view over the Black Forest at a height of up to 40 metres thanks to its spiral construction.
Lichtentaler Allee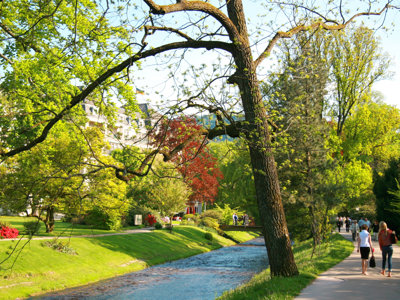 The dreamlike Lichtentaler Allee with its calming atmosphere makes every walk an inspiring experience. For more than 350 years, the 3.5-kilometre-long promenade has been one of the most beautiful parklands in Germany. The variety of scenes, ranging from urban city parks to wide flower meadows leading into the Black Forest, give the Lichtentaler Allee its unmistakable charm.
Gönneranlage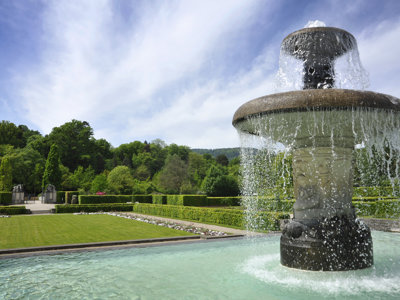 The Gönneranlage amidst the Lichtentaler Allee is simply stunning. From May until October you can admire more than 400 types of roses with names like Swan Lake, Magic Love and Caprice.  With its numerous sculptures and the centrally positioned fountain a visit is worthwhile not only for rose lovers. The best time for a peaceful walk is in the morning after opening at 8.30 am.
discover more in our Eden Being blog
Rose Society Garden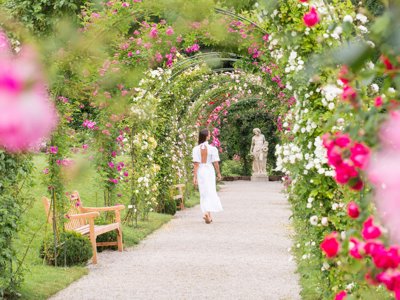 The wonderful Rose Garden fascinates with colourful blooming flowers and the World Federation of Rose Societies presented the garden with the 'Award of Garden Excellence'.
Merkur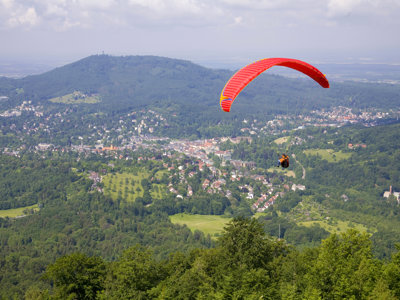 The 668-meter-high Merkur is Baden-Baden's landmark mountain with the town directly at its foot. Once on the top, you'll have a beautiful view of Baden-Baden, the Upper Rhine Plain and the Vosges.
Battert nature conservation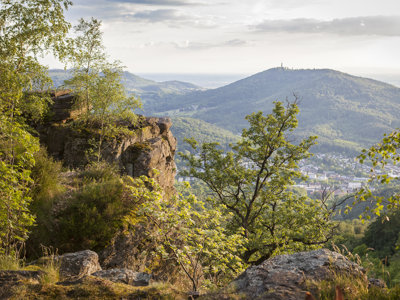 In the Battert nature conservation area a breath-taking rock formation awaits you. There you have all the time in the world to savour the natural surrounds and a panoramic view over Baden-Baden.
Rebland (vineyards)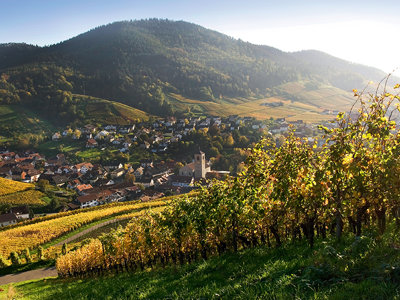 Rebland – the region's name is a reference to the vineyards that flourish there, producing an intensive holiday feeling. Sloping vineyards that seem to go on forever, quaint villages with traditional, cozy restaurants, a delicious cuisine with a glass of Baden wine, sheer pleasure in a sea of green – all that can be enjoyed just a five-minute drive away from the bustling spa and shopping town of Baden-Baden.
Geroldsau Waterfall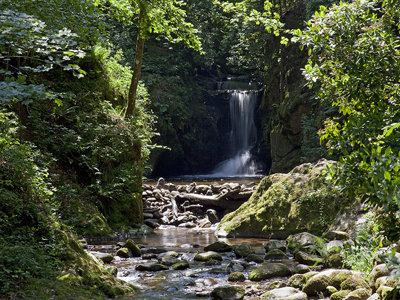 The well-known waterfalls are located in Geroldsau, a part of the municipality of Baden-Baden. The smelling scents of blooming rhododendrons, rushing water and refreshing coolness make the Geroldsau waterfalls the perfect excursion destination for everyone.
Lake Mummelsee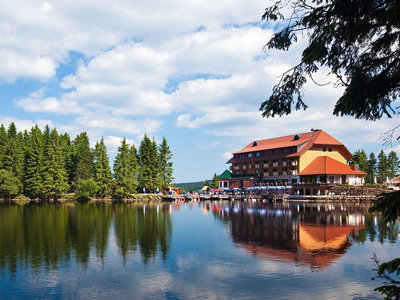 Treat yourself to a break at one of the most beautiful places in the Black Forest and enjoy the natural spectacle of the Mummelsee. Explore the lake's perimeter path or scale the nearby 1164 m Hornisgrinde – the highest peak in the Northern Black Forest.
Schwarzenbach Reservoir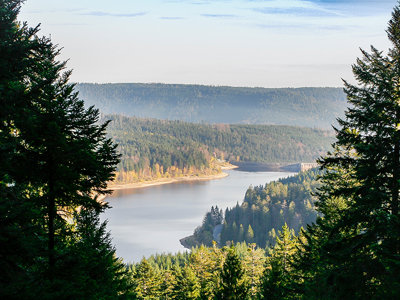 Enjoy during a hiking tour around the Schwarzenbach Reservoir – the largest reservoir in the Northern & Middle Black Forest at 668.5 m above sea level – the wonderful views of the surrounding mountains.
High moor Kaltenbronn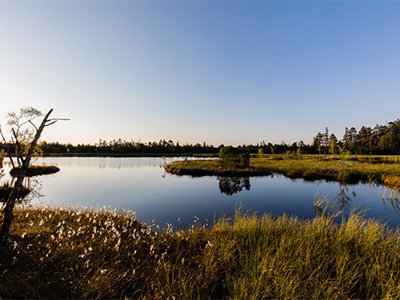 A special point of attraction is the picturesque Wildsee lake in the spell forest. There you can enjoy the breathtaking view into the largest natural high moorland in Germany.
Botanical Garden Heidelberg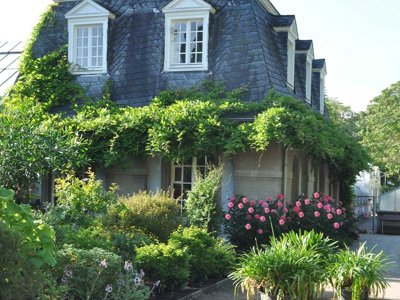 Dive into the tropics of Heidelberg University to which the breathtaking Botanical Garden belongs.
discover more
Villa Stéphanie Spa & Fitness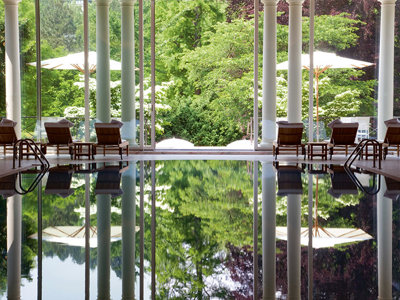 discover more
Caracalla
Baden-Baden has been famous for its relaxing qualities for centuries. No visit would be complete without a trip to the Caracalla Spa.
discover more
Friedrichsbad Spa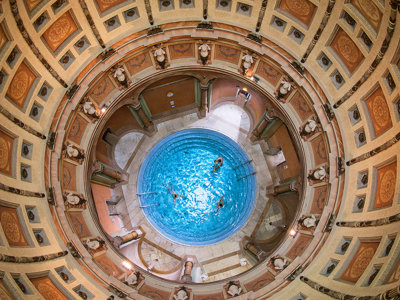 The traditional Roman-Irish Friedrichsbad bath, where the high-ceilinged rooms are breathtaking, offers a very special bathing experience.
discover more