The new Era of timeless elegance
Welcome to our brand-new blog, where we invite you to embark on an exciting journey with us. The renowned Brenners Park Hotel in Baden-Baden is about to undergo a thrilling transformation, and we'd like to take you through the initial steps of this exciting project.
Starting off with a lot of changes. Kléo found a new temporary home, the Fritz & Felix Terrace has been transformed and the work on the scaffolding has started. Read more and more insights in our first Blogpost of the renovation.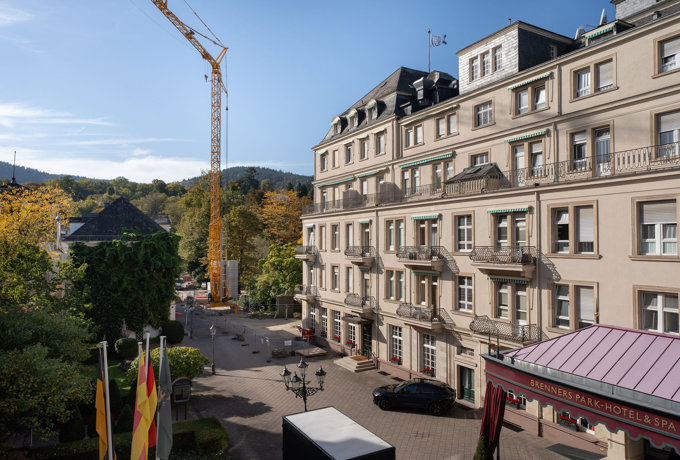 And just like that, we are already able to look back on one month of modernization work. There have already been major changes and exciting progress. Among other things, the crane moved into the center of the action, and we quite literally were reaching for the sky. But read for yourself...