Morning
Choose your pleasure
Set off along the west coast for a glamorous day in St Tropez or visit Grasse, the city of perfume, and the Lérins Islands to sample wines produced by the resident Cistercian monks.
Catch up on the courts
Hotel du Cap-Eden-Roc is like a "country club" for the local elite with fantastic clay courts and excellent coaching by appointment. Alternatively, you might prefer an invigorating swim round our bay or a few laps of the pool.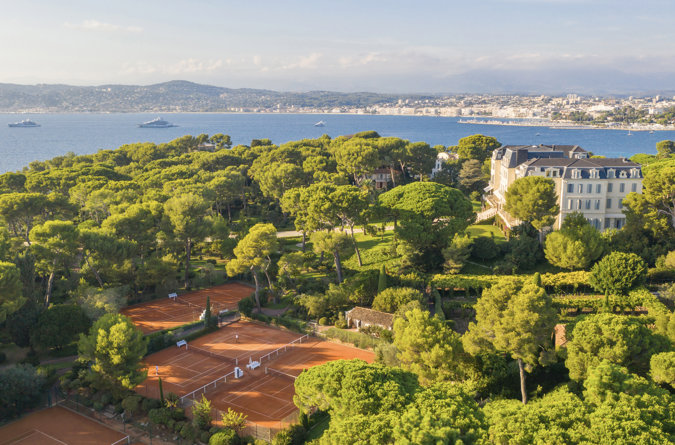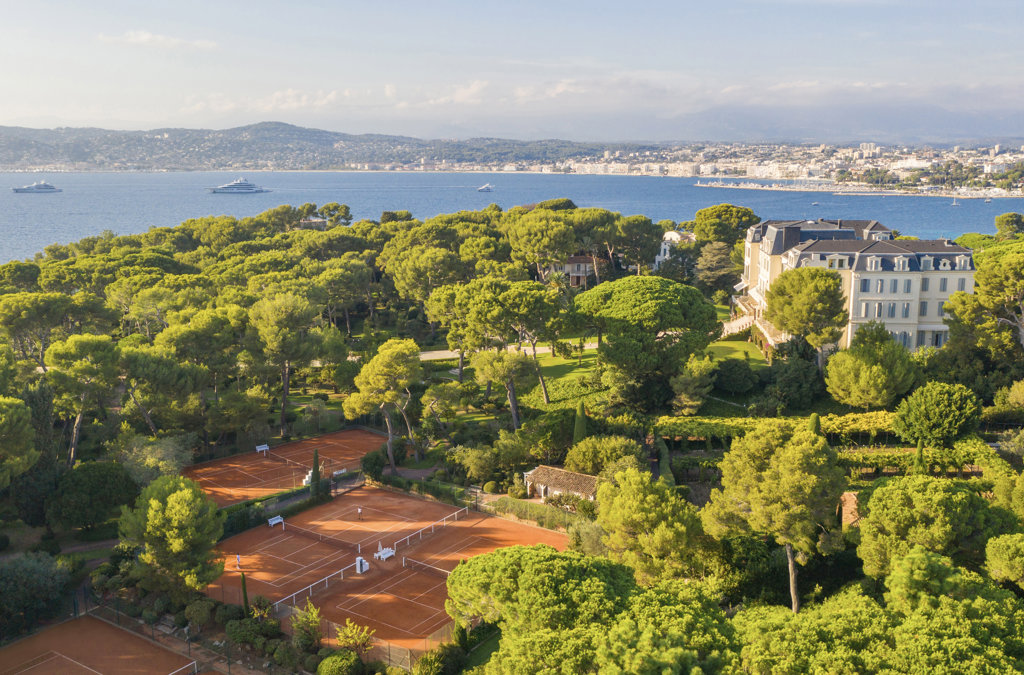 Lunch & afternoon
Leisurely day in St Tropez
St Tropez is abuzz with fabulous and fashionable people and places. Wander through La Ponche's cobbled streets and the Vieux Port, enjoy an aperitif at Senequier and watch the scene unfold like a Bardot film. Overlooking the white sands of Pampelonne, Nikki Beach is the ultimate party destination, where you'll find funky music, cool cocktails and stylishly bronzed bodies. Our concierge will reserve you a table and lounger. Or alternatively, follow in the footsteps of Mick Jagger and Brigitte Bardot and head to Place des Lices for a game of pétanque.
Glittering Cannes
If you prefer to stay nearer to home then drop into Cannes, the town which defines so much of the character of the Côte d'Azur, attracting a host of stars to the annual film festival and the amfAR charity gala hosted by Hotel du Cap-Eden-Roc. La Croisette is a boulevard of chic boutiques and private beaches while Le Vieux Port has quaint fishing boats bobbing next to sleek yachts.
Wine tasting at an abbey
Take a 20-minute boat ride from Cannes to the Lérins Islands, where you can sample the wines made by the Cistercian monks of St Honorat. Their abbey has been refining production since the Middle Ages, and produces seven cuvées from its unique island terroir. You can take one of the elegant classic Riva speedboats or a more leisurely sailing yacht, and stop for lunch on a secluded shore, enjoying the island's fresh lobster.
Perfume Museum Grasse
From the taste of grapes by the sea to refined perfumes in the hillside, in around 40 minutes you can be in Grasse, the birthplace of luxury perfumes. The museum explores the entire history of perfumery up to the contemporary challenges of a dynamic brand conscious market. There are some exquisite exhibits including Grecian bottles and 18th century Venetian inspired glass vessels. A fascinating and sensual experience.
St Paul de Vence
Visit the cobbled streets of this medieval hilltown surrounded by historic ramparts. The streets are an open-air gallery alive with artists and their work. It is home to the Maeght Foundation, one of the foremost contemporary art collections in Europe, and just outside town, near Vence, is the Chapelle du Rosaire. Created by Matisse when he was 77 years old, he proclaimed it his masterpiece.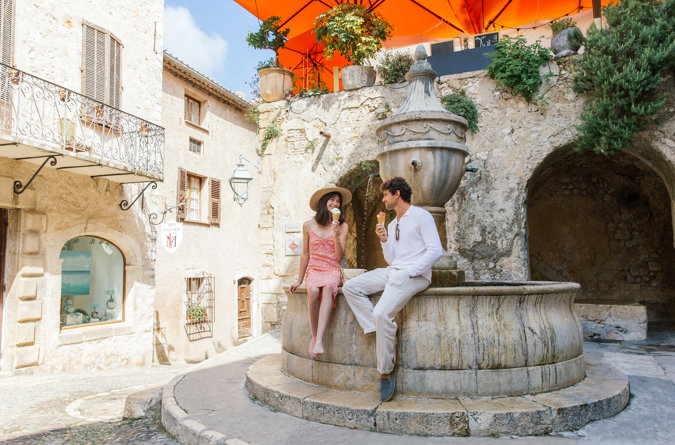 Evening
Dinner at Le Saint-Martin
Château Saint-Martin & Spa is our sister hotel in Vence. The restaurant Le Saint-Martin is a Michelin-starred gourmet restaurant and the hotel is renowned for its extraordinary hilltop setting with sweeping views of the Côte d'Azur. The Château's wine cellars are reputedly some of the finest in the region.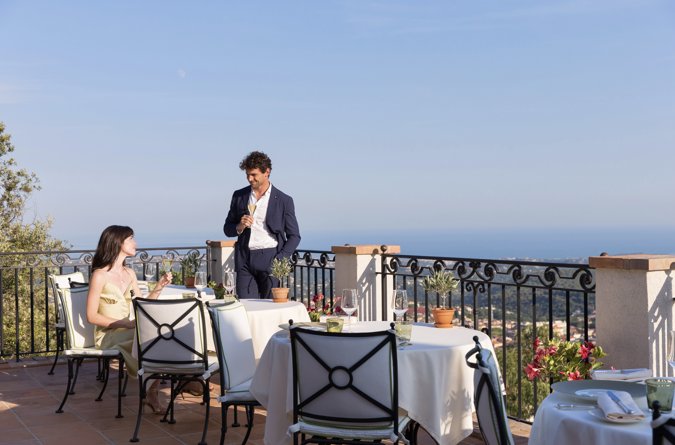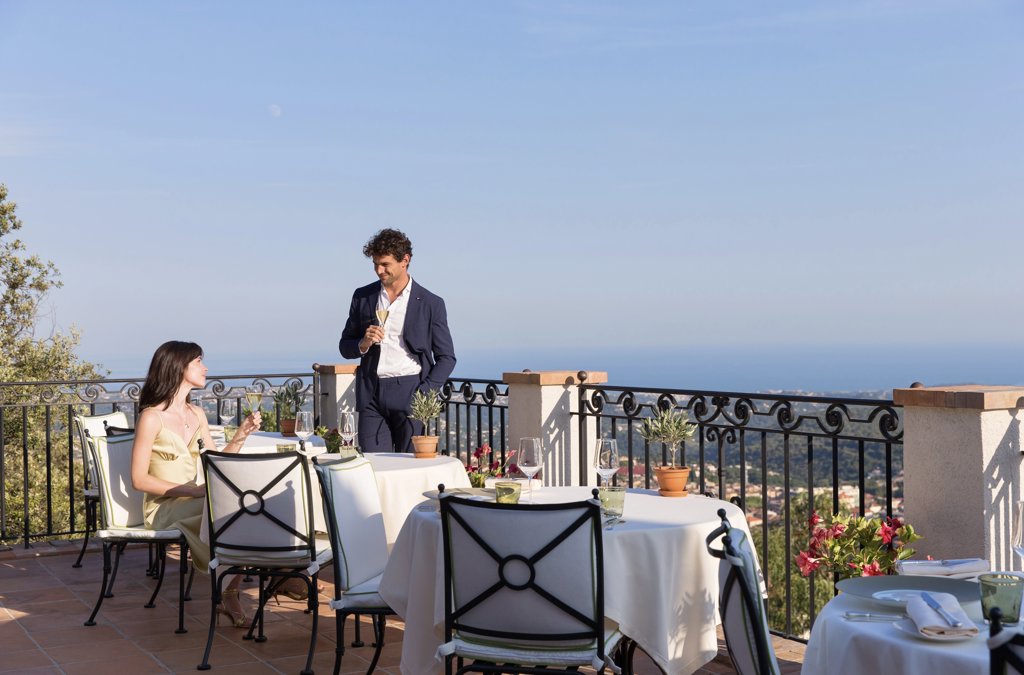 All that jazz
Some will return to Hotel du-Cap-Eden-Roc for some chilled music overlooking the Mediterranean at the Eden-Roc Champagne Lounge, others might head out for a little night-time jazz. In July there are two world-class jazz festivals to enjoy. In fact Nice claims to have introduced the world to the jazz festival concept in 1948, hosting Louis Armstrong, Stéphane Grappelli and Django Reinhard.