Seclusion by the sea
Reserving your private cabana has been part of a legendary Riviera experience since the 1930s. These secluded sanctuaries between pine groves and the Mediterranean, were created for sunbathing and splashing in the sea, they are especially delightful for private lunches or a romantic dinner.
Day reservation
Spend the day luxuriating on the rocks above the lilting splash of the Mediterranean, and have a relaxing lunch served in your secluded sea view cabana. Niçoise salads and grilled Jumbo prawns are zested with sea air, homemade sorbets and fruity crushed juices make icy refreshers.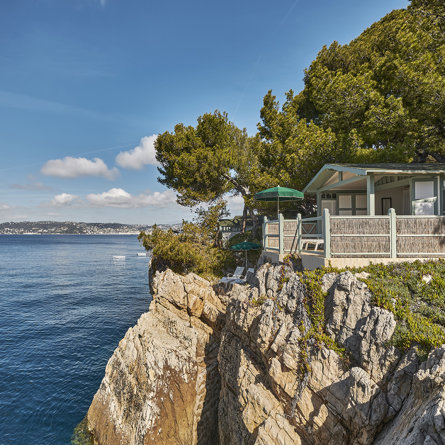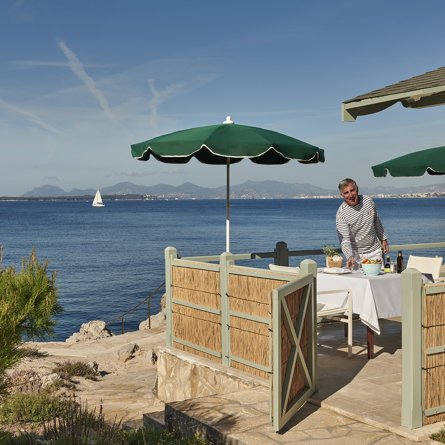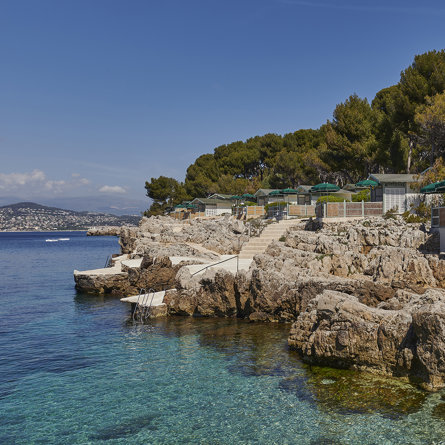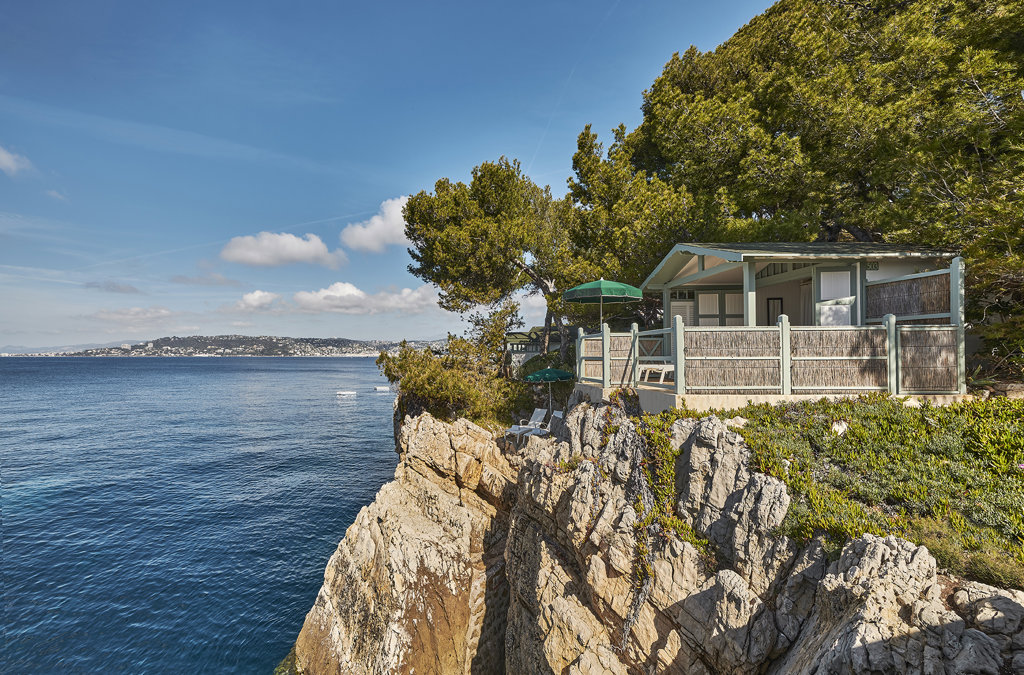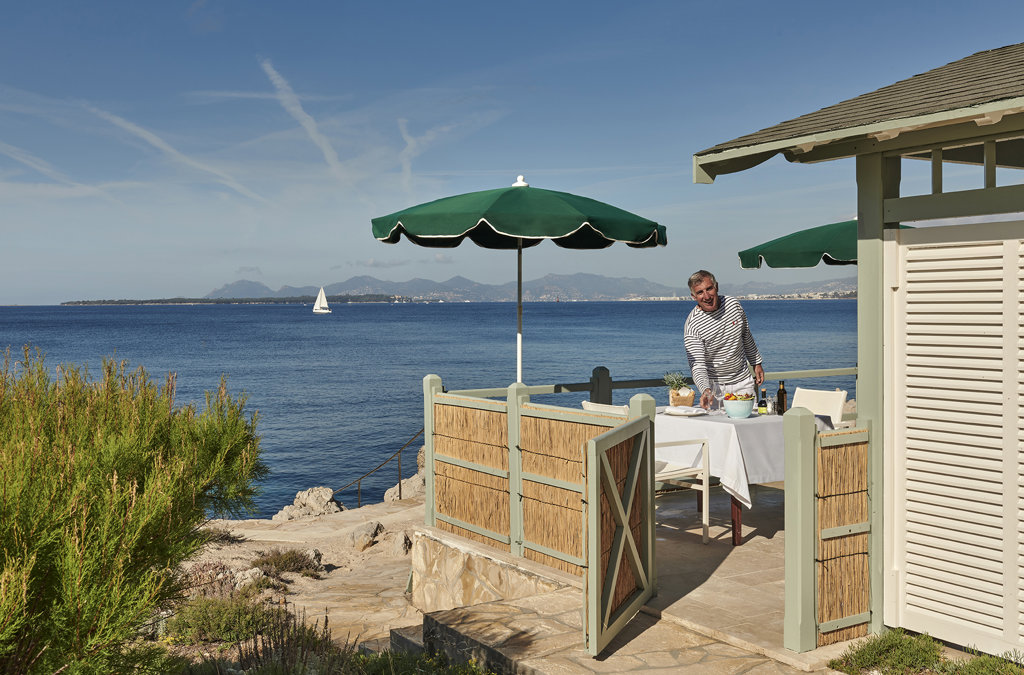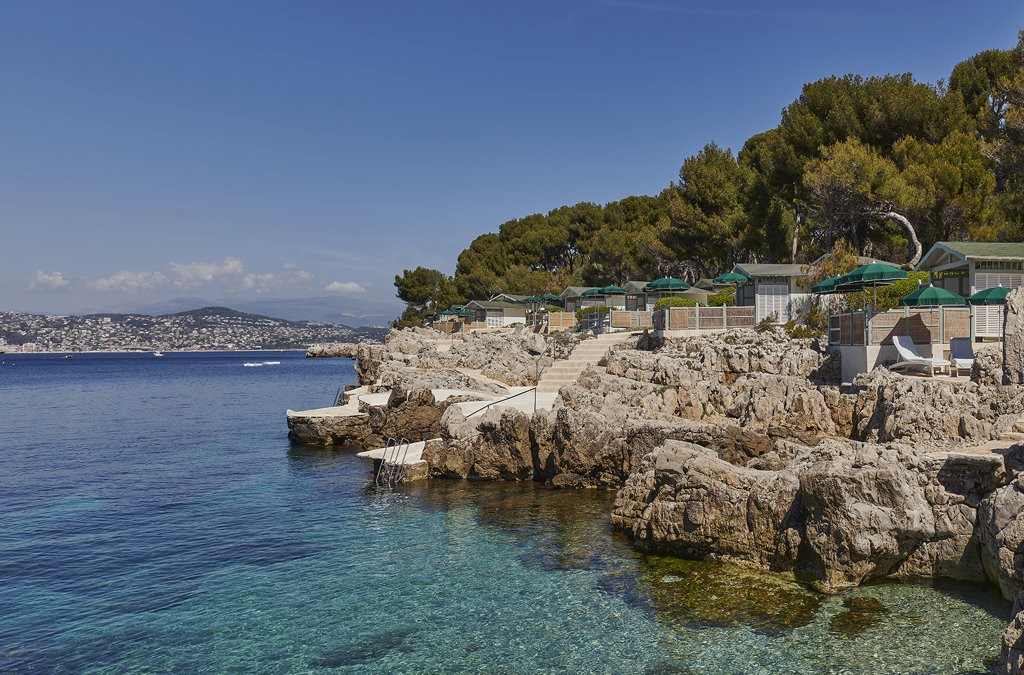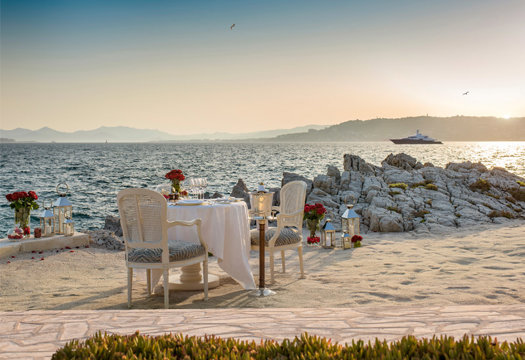 Exclusive romantic dining
A perfect setting for lovers to celebrate each other, secluded above the lap of waves, the majestic sun set kissing the horizon, candlelight flickering in a sea breeze. Your private butler will present a three-course menu for two, including a fine-dining starter served with a glass of Ruinart Blanc de Blancs, your choice of salt-crusted sea bass or lamb, dessert and concluding with coffee and mignardises.
Experience only reserved for hotel guests.
Practical information
Opening season
Opening:
Open from April 21 to October 20, 2024
Gastronomy
Booking conditions
Based on availability:
For a maximum of 4 guests per cabana. Exact location of the cabana may not be guaranteed
Contact
Opening season
Opening:
From May to September 2024.
Booking conditions
Based on availability:
The exclusive romantic dinner is for a maximum of 2 guests per evening. Candles and flower arrangement included
Contact