The most fashionable 150 years on the Riviera
Our heavenly setting above the rocks has captivated all at first sight. When Le Figaro's founder, Auguste De Villemessant, first set eyes on 'Le Cap', he envisaged Villa Soleil, a place of inspiration for writers. Dashing Russian aristocrats Paul de Fersen, and then Alexis de Plestcheyeff, eventually brought his idea to life, and in 1870 Grand Hotel du Cap began her elegant history. It was visionary hotelier, Antoine Sella, who established a halcyon retreat for creative spirits and grand romantic encounters, the Riviera legend was born. 
A discreet history of our ever-youthful Grande Dame
1857
The 'Cap' is a rustic peninsula renowned for its scenic beauty, where the Mediterranean splashes over the rocks.
Empress Alexandra Feodorovna leads a host of elegant Russian aristocracy to nearby Nice for fresh air and fashion, an early glimmer of the 'Riviera Season'.
1863
The dashing Comte Paul de Fersen, colonel and aide-de-camp to the Russian Tsar, buys a glorious property on the Cap. He creates roads to link the stylish mansions. He also creates La Grande Allée. In years to come, this 179 metre 'boulevard' to the sea will be known as the most glamorous catwalk on the Riviera.
1865
August De Villemessant, founder of Le Figaro, has a vision for Villa Soleil - a retreat for writers and artists overlooking the glistening sea. Paul de Fersen, creator of La Grande Allée, supports him financially, but it is his Russian brother-in-law, the debonair Alexis de Plestcheyeff, who truly launches the project. Also a former captain of the Russian Imperial Garde, he rallies support from rich French aristocrats. Five years later, Villa Soleil is opened as a writers' retreat.
1868
The author George Sand visits the Cap, and writes prophetically, 'We are in an Eden... a paradise for poets'.
1870
Grand Hotel du Cap's legendary launch party takes place on Saturday 26th February. A special train from Nice brings 100 guests, many of whom had made the project possible. There are waltzes and mazurkas, and a lavish 15-course dinner with seafood delicacies and pheasants stuffed with Perigord truffles.
1882
Queen Victoria visits the Riviera for the first time and is enchanted; the English arrive!
1887
Antoine Sella discovers the Grand Hotel du Cap, which for years had been abandoned and forgotten. Even so, our visionary young hotelier from the Piedmont - region of Italy - has fallen under its spell.
1889
The Grand Hotel du Cap opens its doors in January, and discerning clientele from all over Europe and America flock to Sella's unique vision of a luxury establishment.
Claude Monet is drawn to the irresistible beauty of the Cap, which inspired his collection of 35 Antibes landscapes.
1903
Sella is ready to upgrade his establishment and Lord Onslow, a British politician and former Governor of New Zealand, supports Sella's modernisations. His special vision for a luxury hotel brought the innovation of central heating and private bathrooms.
It should be mentioned that when Lady Onslow's little dog died, it was buried in the garden on the property. The peaceful corner is still known affectionately as Lady Onslow's garden.
1914
Antoine Sella continues to innovate. He builds a tea house by the sea to capture the interest of passers-by. This becomes the Eden-Roc Pavilion, a favourite haunt of maharajahs, kings and artists.  
1914
The iconic seawater swimming pool is blasted out of basalt rock. Antoine Sella proves he is a visionary once more as he prepares for the first summer season on the Riviera. Up until then, high society considered the Mediterranean Coast to be purely a winter destination. 
1914
In January, Anatole France spends the last winter season at Grand Hotel du Cap before war breaks out. His philosophy, inscribed on a stone in the garden, gains a particular significance: Ce qui sera, c'est ce qui fut –  'What will be, is what has been'.  
1914
By August, the war has begun. The Grand Hotel du Cap becomes the American Red Cross Convalescent Home. Over the next four years, hundreds of army personnel and nurses would come for rest and rehabilitation.
1918
The war has ended and many Americans remain in Europe, travelling to rejuvenate in the South of France. Hotel du Cap welcomes them with style. The new clientele is more bohemian, sporty and given to relaxed leisure, inspiring the famous gymnasium above the sea.
1920
George Bernard Shaw, Nobel Laureate, is now one of Grand Hotel du Cap's most loyal guests. He found inspiration in this place of beauty and tranquillity, just as De Villemessant, back in 1865, had hoped writers would. Shaw was the talk of Antibes with his beard and parasols.
1923
When Gerald and Sara Murphy, a young American couple, rented Grand Hotel du Cap for an entire summer along with staff, they truly launched the Riviera summer season.
1929
33 cabanas are erected above the rocks, becoming the most sought-after private hideaways for sunbathing and diving into the sea.
1930
The Duke of Windsor, Prince of Wales, regularly visits the Grand Hotel du Cap. 
1933
Creation of the yacht club, while the swimming pool is enlarged and the tearoom becomes the Eden-Roc Restaurant. 
1933
Writers and artists continue to find inspiration here, including Ernest Hemingway and F. Scott Fitzgerald, who immortalised the hotel as "Hôtel des Etrangers", in his novel Tender Is the Night. 
1933
'A million reasons to laugh and smile' they say. One of France's most popular actresses, Suzanne Georgette Charpentier, known as Annabella, rocketed to fame in the wake of her hit films Le Million (1931) and Quatorze Juillet (1933). Annabella and her husband, famous American leading man Tyrone Power, were both regular guests at the Grand Hotel du Cap and spent many carefree days here.
1936
King Edward VII of England pays regular visits with Mrs Simpson, and continues do so after his abdication in December 1936 - now married to his Duchess. 
1939
War is declared and the Grand Hotel du Cap serves as a strategic military hospital. Allied troops are based here for nearly three years. Upon departure, they graciously restore the hotel to its former glory.
1944
The U.S. Navy, aiming for a German outpost on the port of La Garoupe, accidentally bombarded the Eden-Roc Pavilion. The Americans gallantly rebuilt it and repaired all damage. Shortly after the war ends, General Eisenhower pays a special visit to Grand Hotel du Cap to express his appreciation. 
1946
The first Cannes Film Festival is launched and on the 21st of August, Count and Countess d'Herbemont host a sumptuous party at Grand Hotel du Cap. A transatlantic liner drops anchor in Cannes. On it are Tyrone Power, Gary Cooper, Douglas Fairbanks, Paul Muni, George Raft and Norma Shearer - one of the leading actresses of the 1930s along with Crawford, Garbo and Harlow.
1949
Prince Aly Khan and Rita Hayworth meet at Grand Hotel du Cap and eventually marry. They credit General Manager André Sella, who noticed two guests dining alone and introduced them to one another, leaving the two to enjoy the evening… 
1954
André Sella is awarded the Merit Distinction, and he immediately shared it with his team of exceptional artisans.
1964
The Oetker love story begins on a sunny day when Maja and Rudolph Oetker were sailing in the Mediterranean waters below the Grand Hotel du Cap. They caught glimpse of a mansion in the distance and fell under her spell. Five years later, they would recall that day. 
1969
Maja and Rudolph Oetker never forgot about the hotel that cast its spell on them in 1964, as it had on so many others over the years. However, the Oetkers responded somewhat differently: they purchased the iconic property. The couple kept the teams in place, along with their family spirit, and renovated the hotel, the pavilion and the pool. The restaurant emerged from under the canvas awning to become the Eden-Roc dining room. Pierre-Marie Rudelle, an artist famous for his trompe l'oeil pieces, added his beautiful brushstrokes to the interiors. Guests still enjoy his playful work. 
1970
The Bar at the Eden-Roc Pavilion is revamped by Italian designer Roberto Menghi, who was inspired by the exterior of a luxury yacht. Menghi installed beautiful nautical decking and solid railing behind which guests could take in the stunning, sweeping views, as if on a boat.
1976
Slim Aarons, portrait photographer and high society darling captured 'attractive people, doing attractive things, in attractive places' on the French Riviera between the 60's and 70's. His work covered over a decade of glamour. Bathers by the pool rather sum up the spirit. 
1980
Opening of Les Deux Fontaines. The Grand Hotel du Cap's reputation on the Côte d'Azur is in constant upward motion, so this beautiful new building is added with 16 new rooms.
1983
The taste of things to come. In 1977 Arnaud Poëtte was named France's Best Apprentice Cook, recognising his extraordinary sense of flavour and spontaneous creativity. His passion led him to the kitchens of Grand Hotel du Cap in 1983, and he returned every summer to assume different posts until 1992 when he was made the head chef. 
1987
The Eden-Roc Pavilion opens with the most sought-after suites on the Côte d'Azur, including the lavish Eden-Roc Suite. In 1914 Antoine Sella had the foresight to build 'the annex' by the sea as a teahouse for passers-by. Today it is one of the most coveted locations on the Riviera. The Americans 'went wild' for the new suites.
1987
The Grand Hotel du Cap, now a stronghold atop those sea splashed rocks, is renamed Hotel du Cap-Eden-Roc.
1987
French President François Mitterrand and French Prime Minister Jacques Chirac are guests at Hotel du Cap-Eden-Roc when the hotel is given the honour of hosting the 14th Franco-African Summit.
1996
Lilian Bonnefoi joins Arnaud Poëtte's illustrious kitchen brigade and flourishes. He will go on to win the title of Best Pastry Chef on the Côte d'Azur in 2008.
2004
Hotel du Cap-Eden-Roc is a legend for exclusive celebrations. Vanity Fair hosts one of the most anticipated events of the year here - their Cannes Film Festival party - with lavish entertainment for over 400 film stars, celebrities and VIPs.
2005
Philippe Perd moves from another Oetker Collection gem, Château Saint-Martin & Spa, to this one, taking up the reins as General Manager and Chief Craftsman.
2007
Seven years of care is lavished on the legend, restoring Hotel du Cap-Eden-Roc's rich heritage with a stylishly modern shimmer. Overseen by Madame Oetker and architect Luc Svetchine, the multi-million euro restoration recaptured all her renowned beauty, including a splashy new Eden-Roc Grill right above the sea. 
2008
As part of its ambitious upgrade, the Eden-Roc Restaurant also received a fabulous new kitchen fit for the 21st century, entirely custom-designed for the creation of Poëtte's epicurean masterpieces
2009
Proudly anticipated, the first of the annual amfAR Cannes gala parties for the utterly glamorous takes place in May at Hotel du Cap-Eden-Roc. The star-studded event for the American Foundation for AIDS Research raises millions of dollars through charity auctions.
2009
The first of its kind in France, Hotel du Cap-Eden-Roc christens its now famed chocolaterie, where Lilian Bonnefoi and his brigade of confectioners delight guests with exquisite creations.
2009
Hotel du Cap-Eden-Roc is officially named one of the world's finest five-star hotels, a grand source of pride and an opportunity to reflect back on more than a century of impeccable service.
2010
Introducing Villa Eleana, a secluded enclave in the gardens, combining exclusive privacy with the impeccable hospitality of a five-star hotel. A suitable tribute to Antoine Sella after he promised solitude and inspiration for creative spirits 100 years ago.
2011
As part of its seven-year restoration, the original Villa Soleil building in Hotel du Cap-Eden-Roc is completely refurbished. The glamorous guests who attended the original 1875 launch party would have been delighted. The guest rooms are beautifully restyled, while the exquisite Eden-Roc Suite receives a magnificent teak terrace and outdoor whirlpool bath.
2011
Karl Lagerfeld stages the Chanel Cruise Collection show using the Grande Allée as a spectacular catwalk, framed by the hotel's historic buiding.
2011
Parfums Christian Dior seeks out Hotel du Cap-Eden-Roc as the breath-taking backdrop for their polished style. The Dior Homme Sport commercial brings the hero, Jude Law, to our doorstep in a flashy sports car, then off for a spin on one of our classic Rivas - a pleasure available to all our guests.
2012
Adjacent to the hotel, the lovely Villa Les Cèdres is entirely restored and now offers a vast lounge, 3 bedrooms with marble bathrooms, a private kitchen and a beautiful sheltered terrace with an outdoor whirlpool bath. More secluded inspiration.
At the same time, the Les Deux Fontaines residence presents 16 double rooms decorated with elegance and style. History is brought back to life.
2013
Champagne toasts on the Eden-Roc Pavilion. This glamorous beauty by the sea is entirely restyled and the Eden-Roc Champagne Lounge on the rooftop is launched with a chic new design. It is known as the coolest spot on 'le Cap' to enjoy a bottle of bubbly. 
2014
100th birthday celebrations for the Eden-Roc Pavilion which Antoine Sella originally opened as a 'tea house' for passers-by. The party takes guests on a glamorous journey of the Grande Dame's legendary history. 
2014
The Eden-Roc Boutique is restyled and the cool new Juice & Ice Cream bar is opened.
2015
The Eden-Roc Restaurant shimmers with a new design overlooking the stunning sea. Bar La Rotonde is beautifully refurbished, and Spa Eden-Roc opens four revitalising treatment rooms with a salt wall for halotherapy.
2015
Natalie Portman is an exquisite Miss Dior and 'runaway bride' in the fragrance's stylish campaign film. Parfums Christian Dior chooses our iconic setting to depict the most glamorous wedding imaginable, but the free-spirited muse would not be tied down. She disrobes and dashes down the Grande Allée, across our park, and into a helicopter where she escapes over the glistening Mediterranean Sea.
2016
The legendary Hotel du Cap-Eden-Roc is proud to be awarded the prestigious 'Palace' distinction on 22 July 2016. Philippe Perd, Managing Director, praises the talent and effort of his team, '… a tribute to the men and women of real experience, who are entirely dedicated to our guests, and through their constant attentiveness create unforgettable stays'.
2020
Celebrating the 150th anniversary of Hotel du Cap-Eden-Roc, with beautifully redesigned restaurants. The hotel is the preeminent Riviera Grande Dame. She reflects on her glamorous past and strides into the future, constantly refreshed and revitalised, and still at the height of fashion.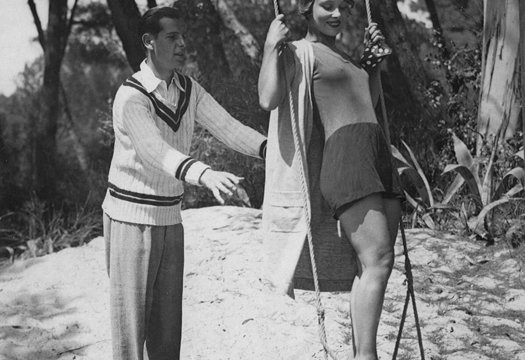 Swinging twenties
Be part of our future history, capture this playful image from 1927, putting yourselves in the picture.
The swing is waiting by our tennis courts.
Tag @HotelduCapEdenRoc and #HotelduCap150 to be featured on our official Instagram account.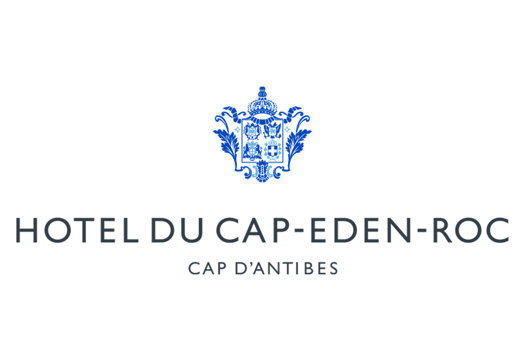 The Coat of Arms, a Brief History
For our 150th anniversary celebration, we dived into the archives to learn more about Hotel du Cap-Eden-Roc's coat of arms. We discovered that the four crests represent — from top to bottom — Italy, Russia, the United Kingdom and Switzerland. The hotel's distinguished origins are tied to these four national identities, and each crest is symbolic of a cornerstone in the history of Hotel du Cap-Eden-Roc.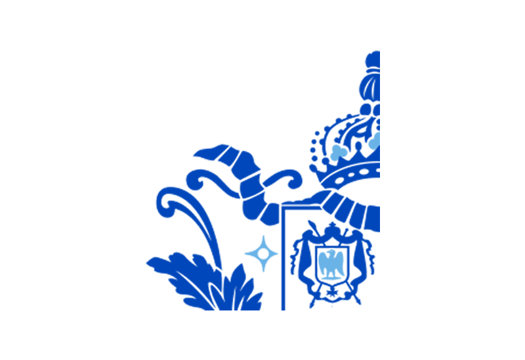 Italy
In 1887, Antoine Sella, a young hotelier from Piedmont (in present-day Italy) came to Cap d'Antibes and discovered the original Villa Soleil in a state of abandon. Equipped with vision and an extraordinary talent for hospitality, Sella bought the hotel, renovated it and reopened as Grand Hotel du Cap, a destination that immediately attracted a distinguished clientele from across Europe and the United States. Antoine Sella passed the hotel on to his son André in 1928, a few years before his death in 1931.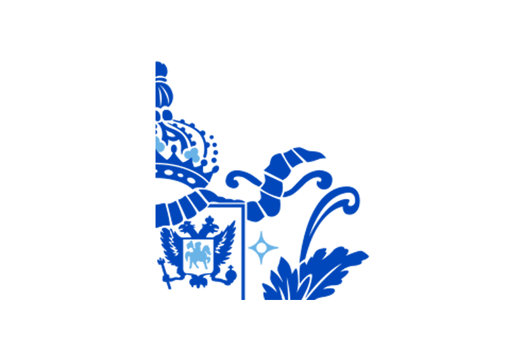 Russia
Count Paul de Fersen, Colonel of the Russian Imperial Army and aide-de-camp to the tsar, and his British business partner, James Close, created a home owners association for Cap d'Antibes in 1863. De Fersen then began investing heavily in the area.
De Fersen and Close both died in 1865 of tuberculosis. Paul de Fersen's brother-in-law, Alexis de Pletscheyeff, former Captain in the Russian Imperial Guard, inherited de Fersen's investments.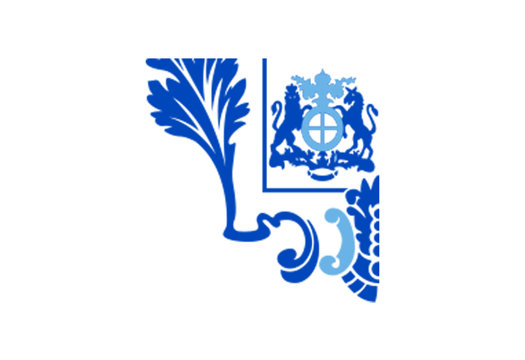 United Kingdom
Briton James Close and his Russian business partner, Paul de Fersen, founded the home owners association with the ambition to erect roads to access Cap d'Antibes and to construct a new commercial property there. Close purchased a 17,000 square-metre plot on the cape, where he planned to build a large villa and 30 other luxury residences.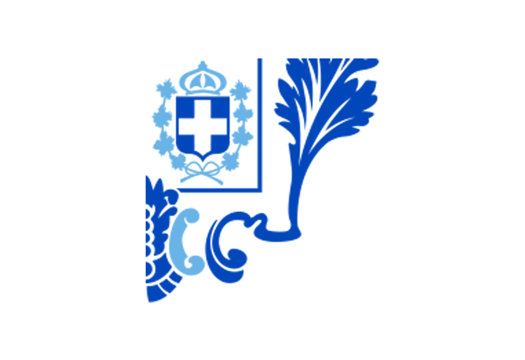 Switzerland
The crest evoking Switzerland represents the Swiss mark of distinction for hotels. All of the great hotels of the era aspired to achieve Swiss recognition, which signalled quality, excellence in service and impeccable hygiene (an important criteria during an age when tuberculosis was rampant).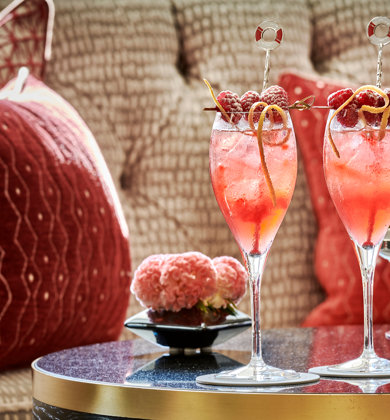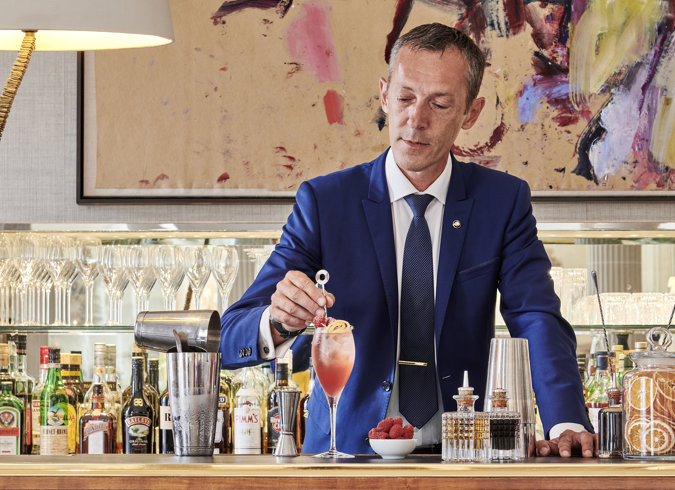 Eden-Roc Splash
The Eden-Roc Splash has been a house signature cocktail since 1934, when it was invented by Jimmy Pujatti, Hotel du Cap-Eden-Roc's beloved bartender at the time. In celebration of our 150th anniversary, Head Bartender Christophe Lencioni proposes an updated spin on Pujatti's original 1934 recipe with a fresh hint of raspberry.
discover the recipe