Eden-Roc Restaurant
A lunch fit for legends
For breakfast and lunch, the menus open the day with whole, seasonal ingredients sourced from the best local producers. At breakfast, a vast array of traditional French pastries as well as balanced and healthy options. At lunch, the Mediterranean offering is crafted exclusively from seasonal products and includes a cart of fresh, locally caught fish, a selection of grilled meats and homemade desserts.
When it comes to dining at Eden-Roc Restaurant, one word illuminates the path: freedom. The freedom to enjoy oneself from the early morning, with eggs collected fewer than 20km away and cooked exactly to one's liking. The freedom to select a whole, fresh caught fish at lunch and enjoy it roasted with olive oil, grilled, or cooked on the bone with coarse sea salt. The freedom to savour summer's most abundant flavours every day, and in any combination.
For dinner, welcome to LouRoc Restaurant
Practical information
Opening season
Open:
From April 14 to October 15, 2023
Access:
Reservations available for non-residents (only for lunch)
Opening hours
Dress code:
Please be informed that dress code is formal.
Ocean conservation:
We are pleased to inform you that all our bars and restaurants only use biodegradable cane sugar straws.
Forest conservation:
Partner of the National Forests Office (ONF), Hotel du Cap-Eden-Roc participates in the planting of trees in the Provence-Alpes-Côte d'Azur region to fight against global warming.
Helping honeybees:
Hotel du Cap-Eden-Roc has installed four beehives on its roofs for the production of homemade honey.
Address:
Boulevard JF Kennedy, BP 29 - 06601 - Antibes Cedex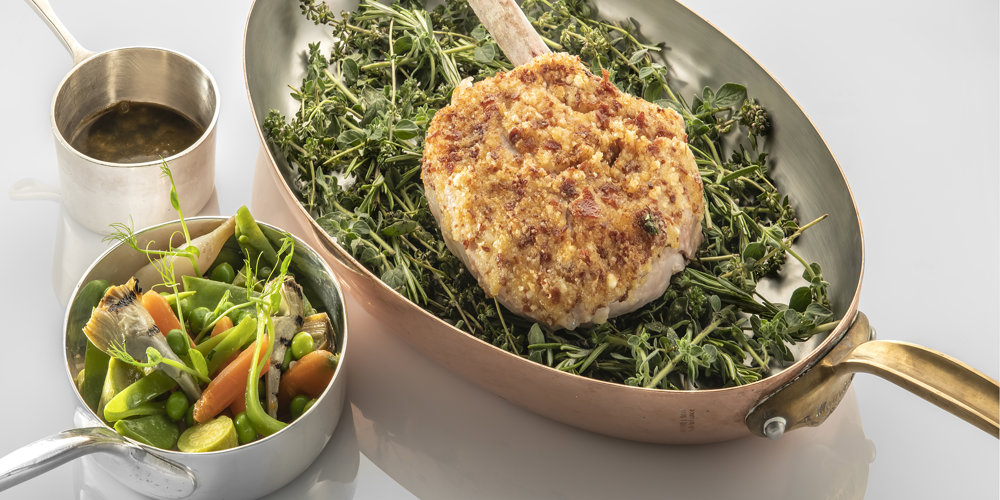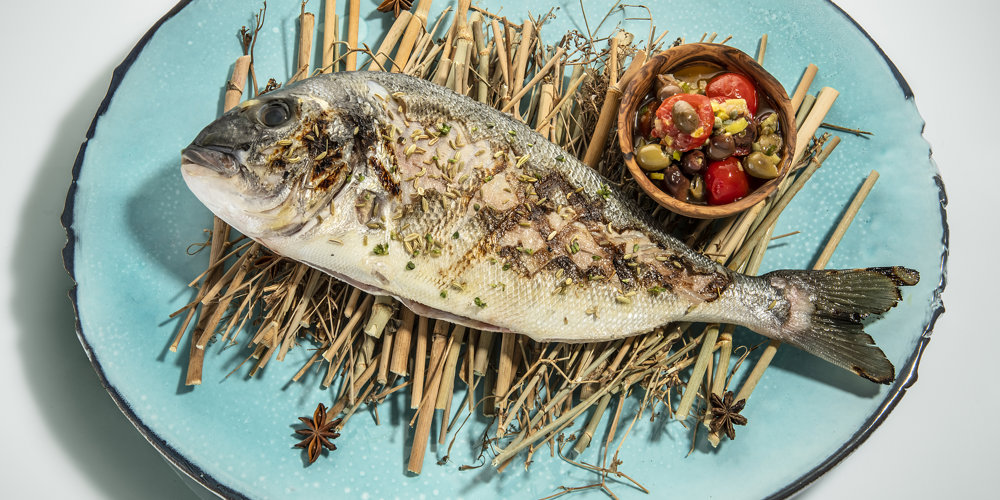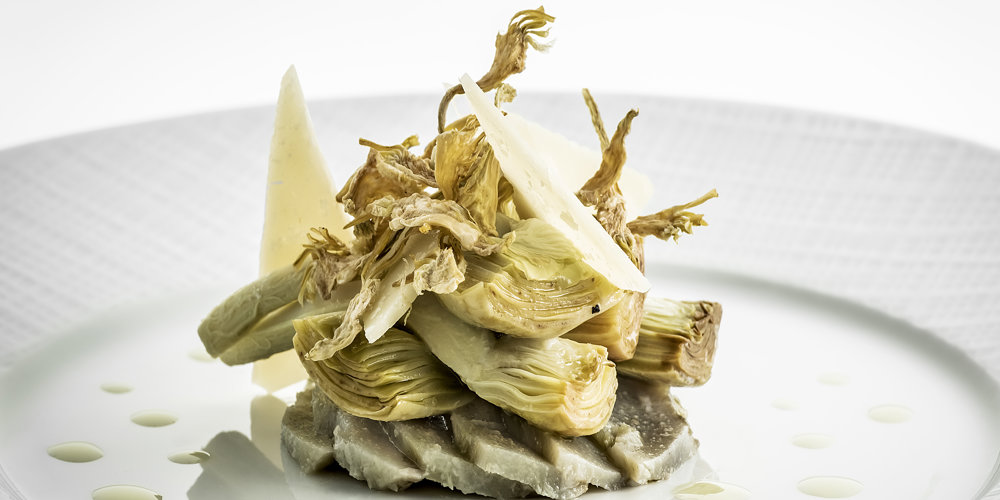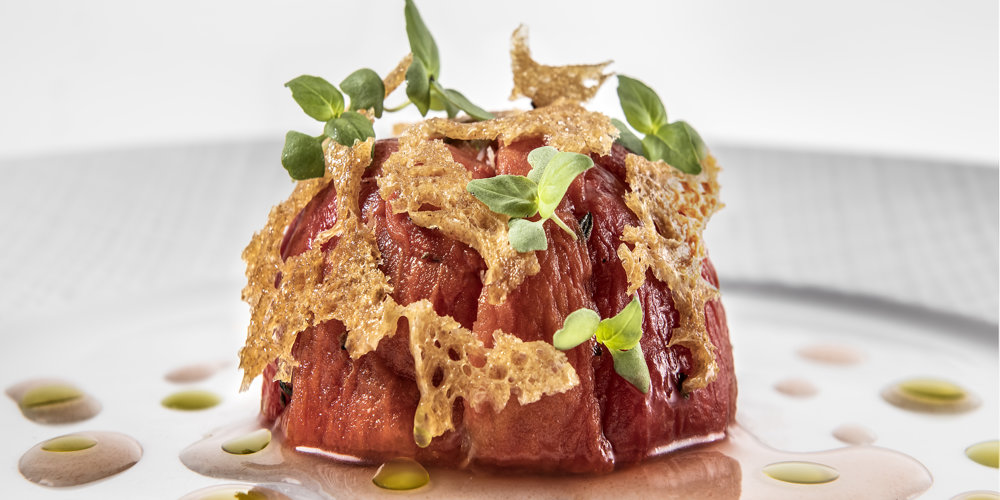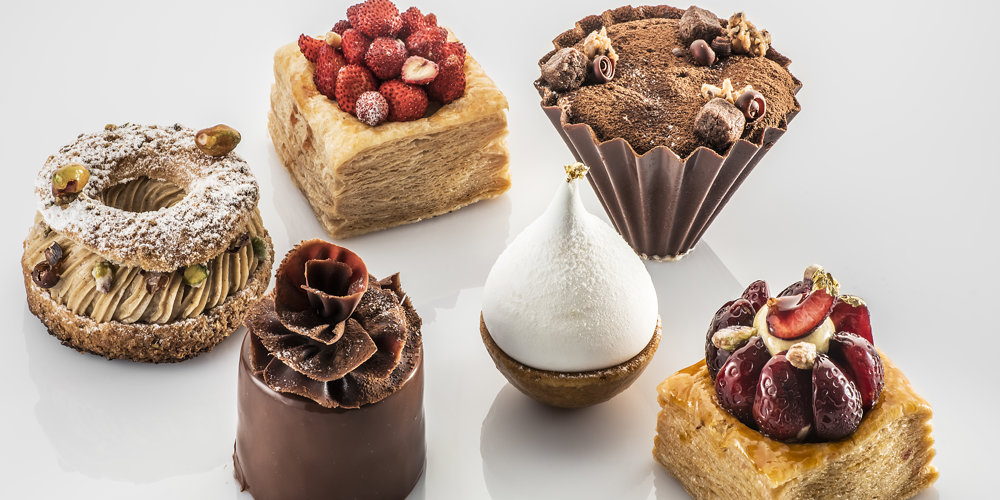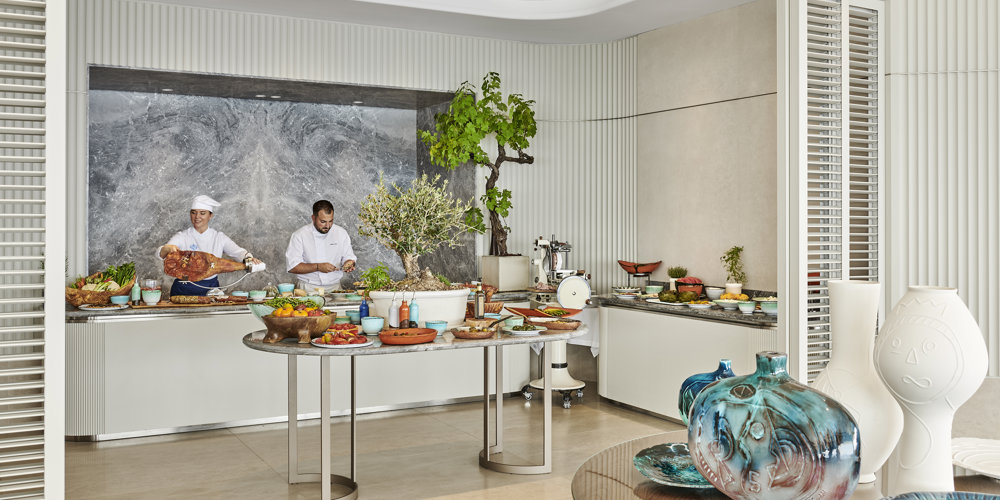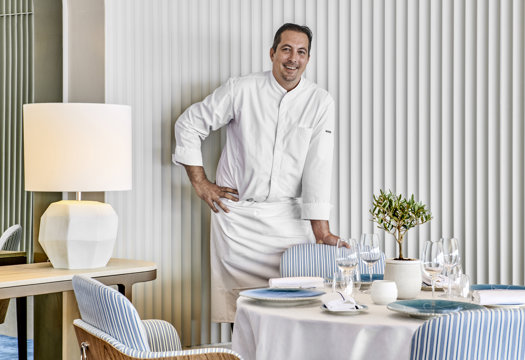 True flavour in all its splendour
For over 25 years, we have established strong ties with producers who cultivate exceptional ingredients using traditional methods.
The idea is to keep ingredients natural and whole, as far as possible, and to cook them with a light touch. Quality ingredients are all you need, the rest is simply fluff," Sébastien Broda, Eden-Roc Restaurant Chef.
Classic patisserie, revisited
Provençale almond calissons, Saint-Honoré cake with stewed white peaches and wild strawberry mille-feuille. "We're constantly seeking to reinvent traditional recipes with daring flavours and a luxurious finish," Lilian Bonnefoi, Head Pastry Chef.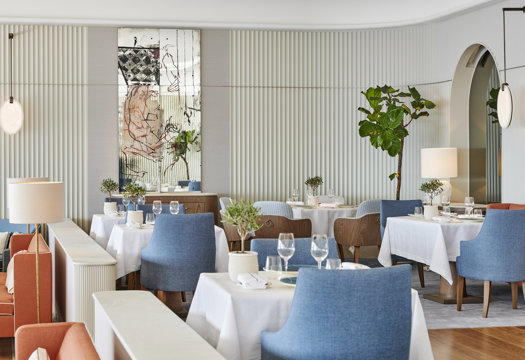 A link to the past
"Eden-Roc Restaurant overlooks the grandeur of the Mediterranean and the Lérins Islands, and we were inspired by the seawater crashing on the rocks below. The colour palette showcases ocean blue and coral tones, evoking the sun setting over the water. As a metaphor, these tones illustrate the rich beauty inherent in the passage of time." Patricia Anastassiadis, Architect and Designer
Elegant and sunny ambiance situated between sea and sky