Junior Suite
Bright and airy with floral décor in the iconic Hotel du Cap building and freshly remodelled with contemporary interiors in the Eden-Roc Pavilion, the 45-square-metre Junior Suites present a distinct aesthetic for each setting. A mix of garden and sea views are on display from the Hotel du Cap building Junior Suites, some featuring a private terrace, while direct views over the Mediterranean are promised from the sea-facing terraces at Eden-Roc Pavilion.
Room features
3 adults
King size bed or twin beds
Park and sea views
Living area
Steam shower
Connecting room
Check-in / Check-out
45m² (484 sq.ft)
Baby cot
Wifi
Terrace
Accessible rooms
Three of our Junior Suites are accessible rooms.
Location
in the historic building, the Hotel du Cap (Junior Suite and Deluxe Junior Suite) or in the seaside residence the Eden-Roc Pavilion (Eden-Roc Junior Suite and Eden-Roc Deluxe Junior Suite)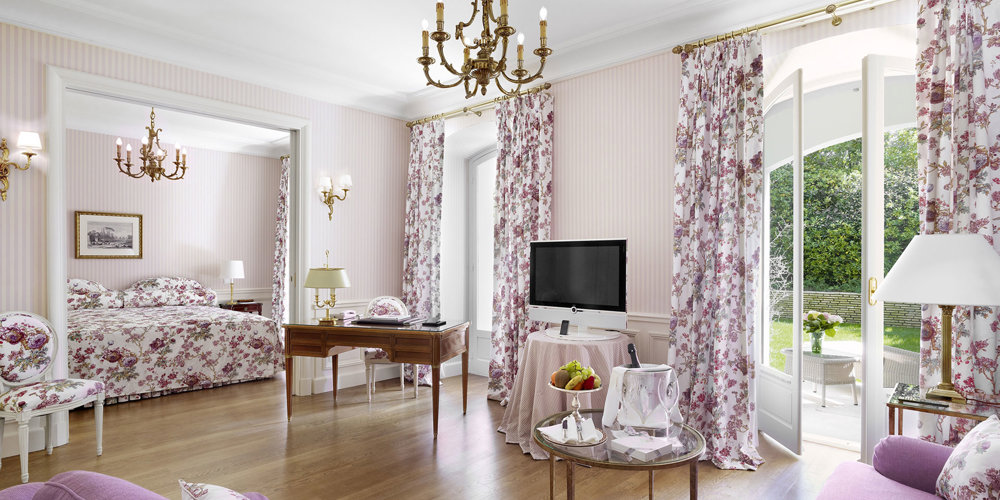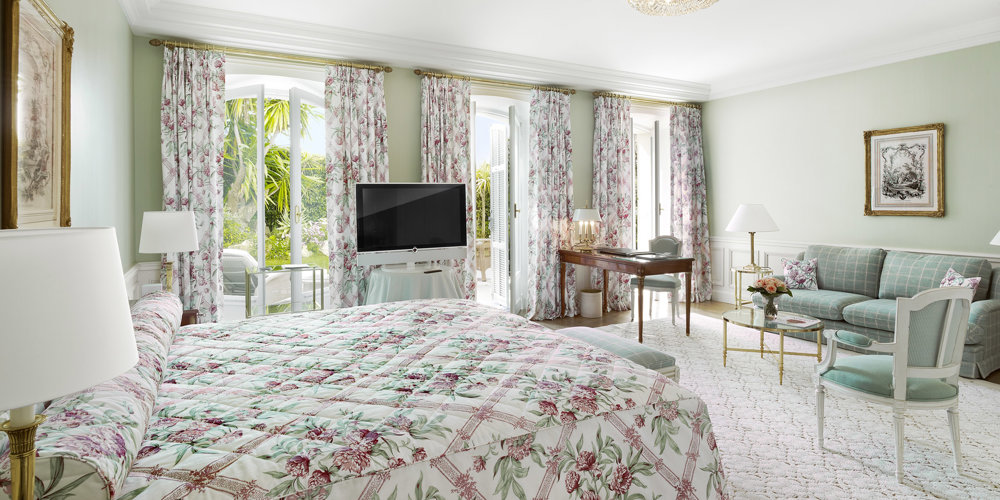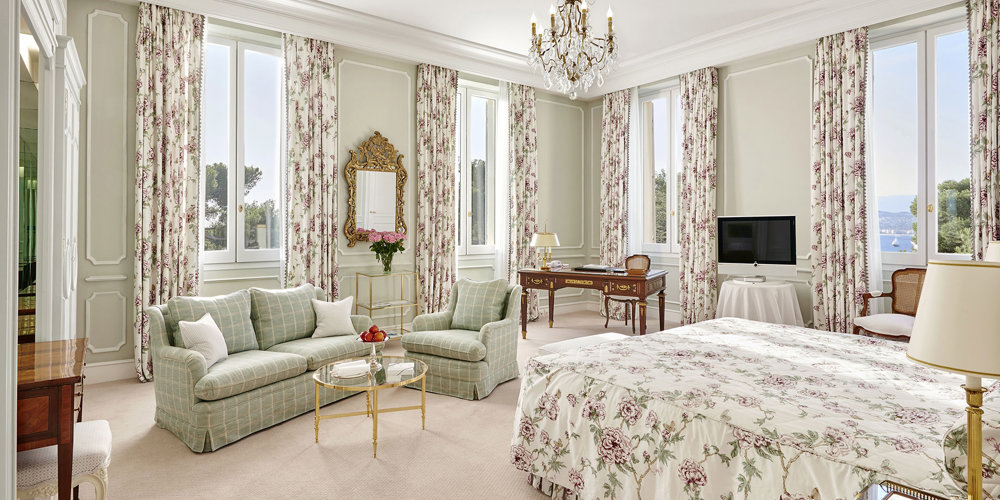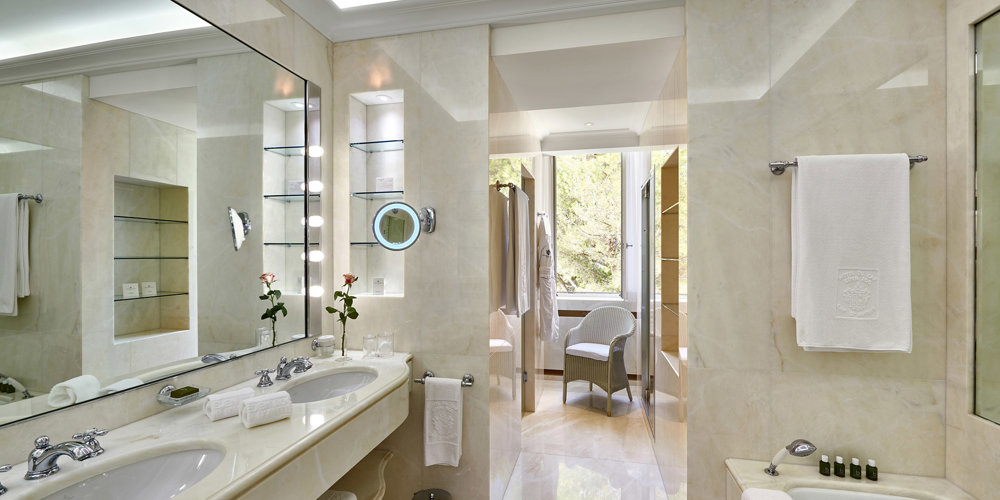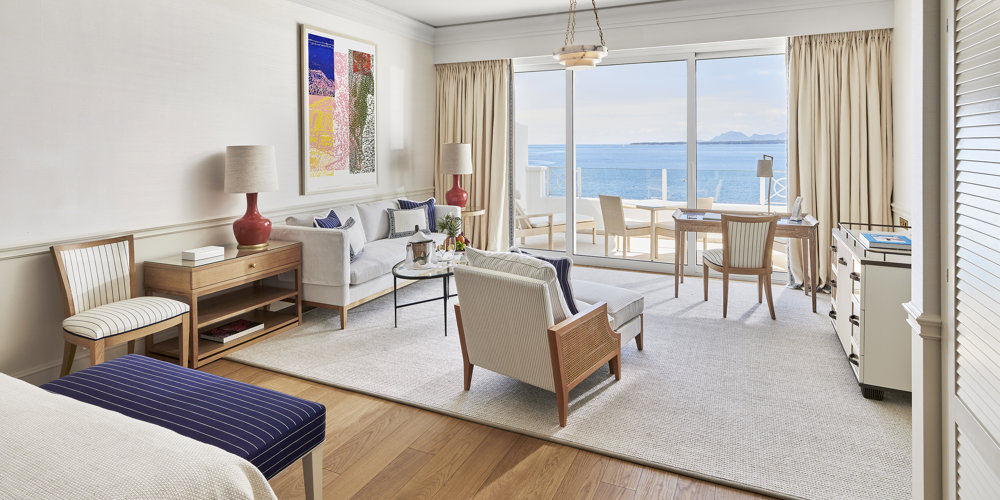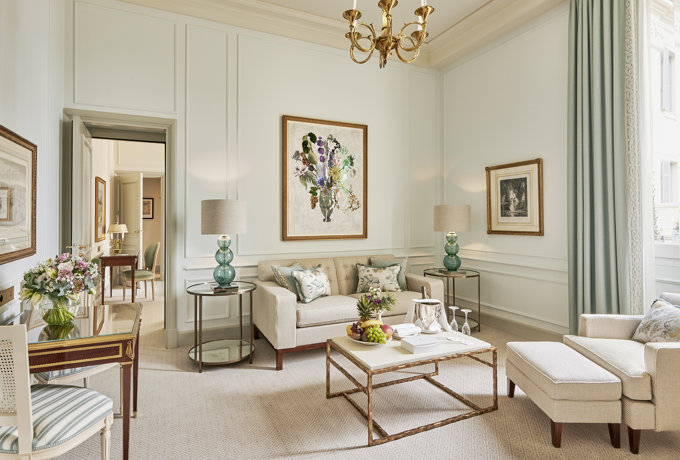 Freshly renovated from floor to towering ceiling, the One Bedroom Suites are located in the iconic Hotel du Cap building.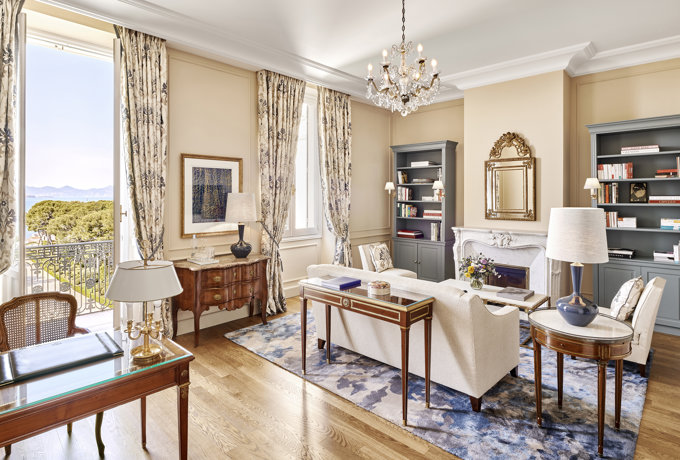 Deluxe One Bedroom Suites are each decorated with individual character, offering an 80-square-metre layout and outstanding views from the iconic Hotel du Cap building.