One Bedroom Suite
Combining intimacy and grandeur, the One Bedroom Suites are located in the iconic Hotel du Cap building and take full advantage of the 19th-century architecture to create a light-filled cocoon with a contemporary feel. Timeless interiors in soft blues are complemented by a coffee table by Alberto Giacometti and original artwork throughout.
Room features
3 adults
King size bed or twin beds
Park and sea views
Living area
Nespresso Machine
Location
in the historic building, the Hotel du Cap
50m² (538 sq.ft)
Baby cot
Wifi
2 separate bathrooms
Courtesy Limousine Service
Check-in / Check-out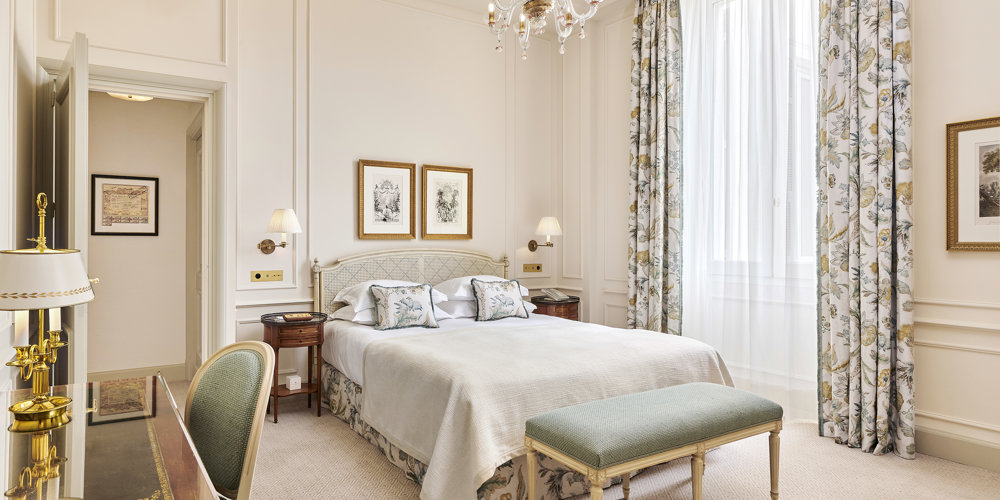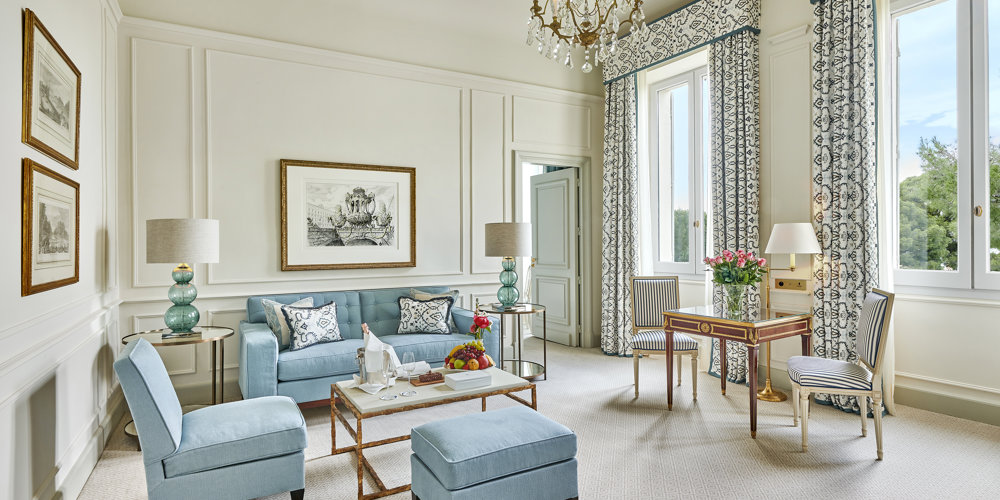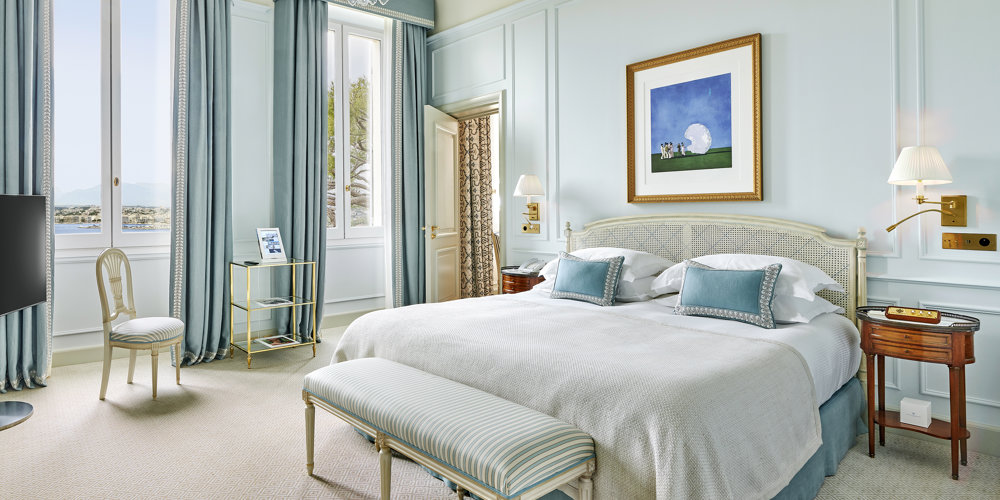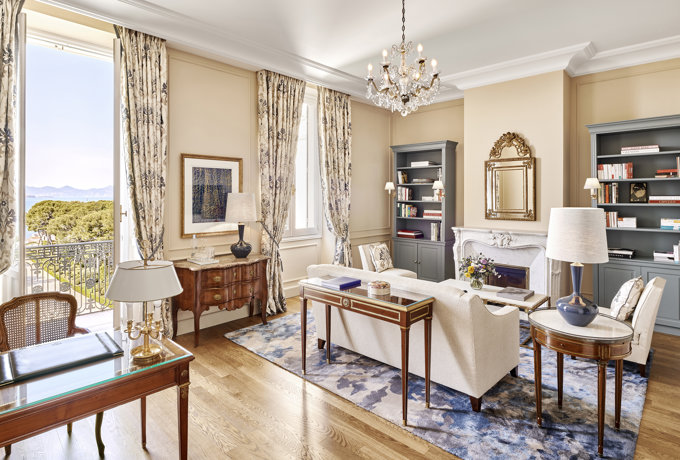 Deluxe One Bedroom Suites are each decorated with individual character, offering an 80-square-metre layout and outstanding views from the iconic Hotel du Cap building.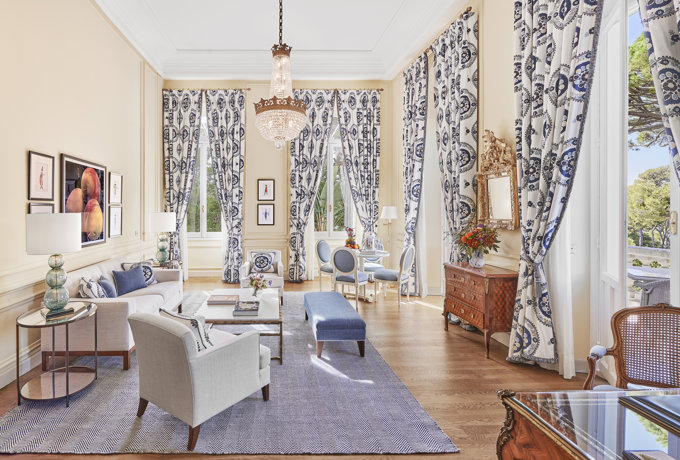 The Terrace One Bedroom Suite is one of its kind, located on the first floor of the Hotel du Cap building and overlooking La Grande Allée.