Eden-Roc Lounge
Located on the rooftop of the sea-facing Eden-Roc Pavilion, the Eden-Roc Lounge welcomes you from sunset to starlight to revel in the sublime Mediterranean panorama. Be seduced by the effervescent contemporary decor and the DJ's soothing beats as you discover exclusive wines & champagnes and savour refined signature cocktails inspired by the Riviera region.
Practical information
Opening season
Open:
From May 27th to September 21st, 2023
Access:
Open to hotel and external guests. Access subject to availability. Please be informed that our bar does not take reservations.
Opening hours
Dress code:
Please be informed that dress code is formal. Men are requested to wear a long sleeved shirt, long trousers and closed shoes.
Ocean conservation:
We are pleased to inform you that all our bars and restaurants only use biodegradable cane sugar straws.
Address:
Boulevard JF Kennedy, BP 29 - 06601 - Antibes Cedex
Taste the essence of the Riviera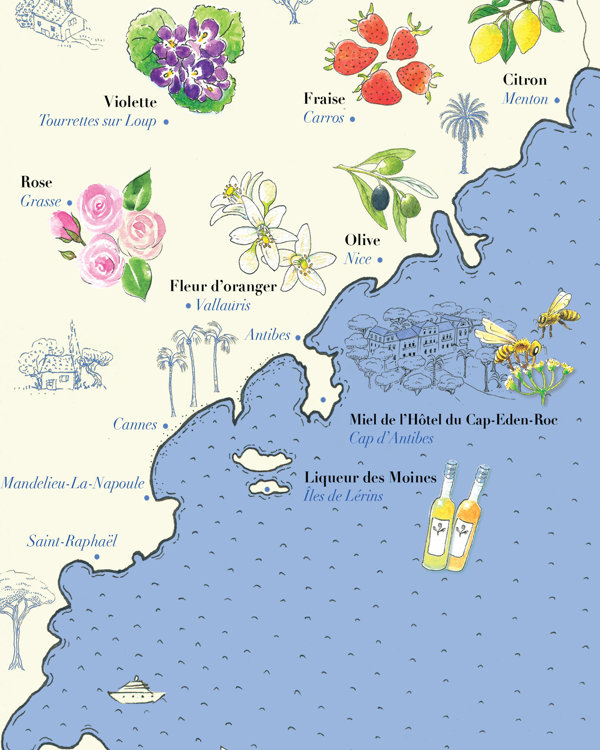 Created by our talented mixologists, Eden-Roc Lounge's signature cocktail recipes place local flora in the spotlight with the use of fresh, seasonal fruit, floral botanicals, honey…and more…sourced from as nearby as the hotel's gardens.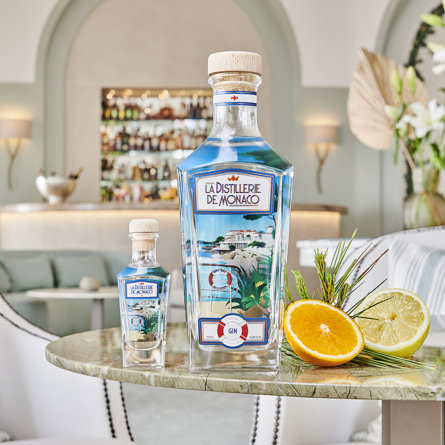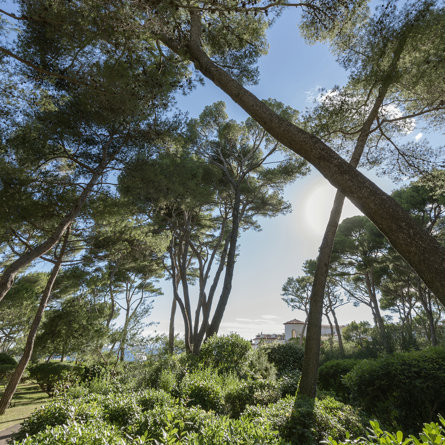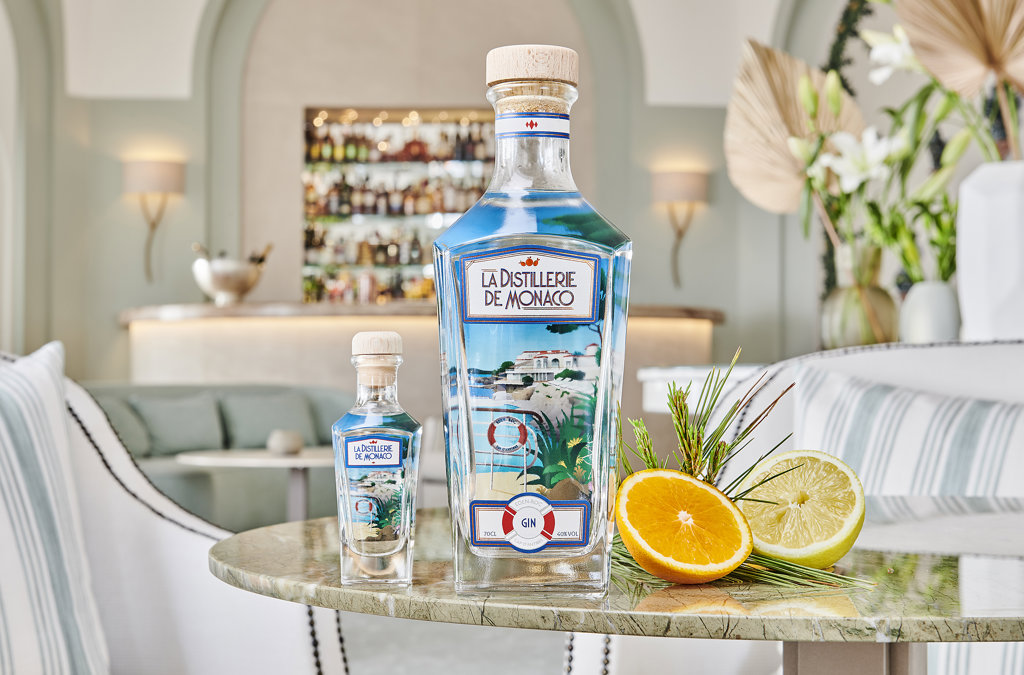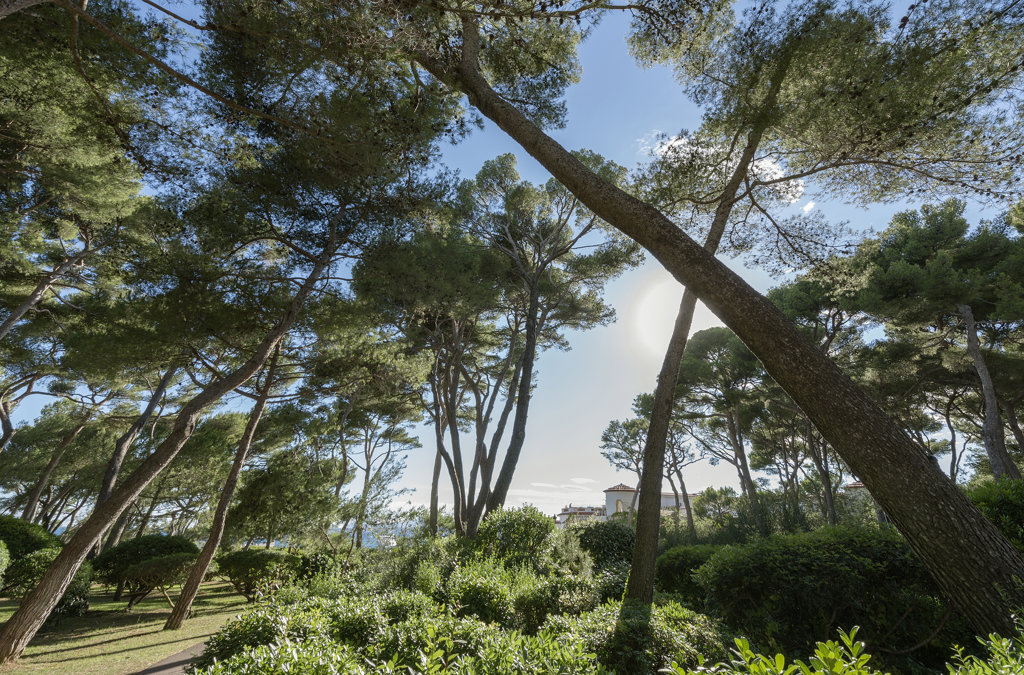 Because Eden-Roc Lounge deserves its own signature bottle, we created the Grande Dame's first-ever house spirit, the distinctive Eden-Roc Gin. Distilled using traditional artisanal techniques by the Distillerie de Monaco, the spirit's subtle marriage of local citrus and maritime pine creates delicate flavour notes that reflect the sweet timbre of life in this corner of paradise.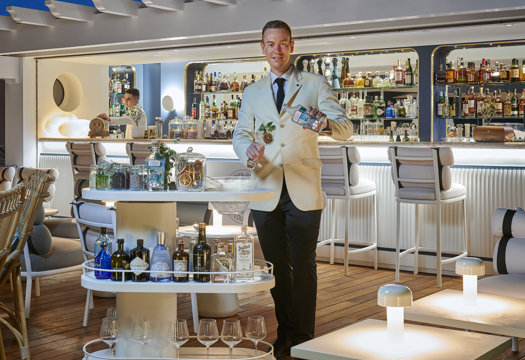 Taste on the Roc
Showcasing the new Eden-Roc Gin, Eden-Roc Lounge supervisor Anthony Garnier, has authored a cocktail recipe entitled "Taste on the Roc" that draws inspiration from the hotel's intoxicating natural environment. Discover the recipe and recreate the refreshing flavours at home.
make Taste of the Roc
Exuberant design by Patricia Anastassiadis
Brazilian architect and designer Patricia Anastassiadis is the talent behind Eden-Roc Lounge's refreshing contemporary design. Emphasizing the breathtaking natural landscape, the designer has created a tranquil, split-level environment where guests are free to mingle under the open skies and conversations flow naturally amidst a harmonious palate of white, mint green, grey-blue and terracotta.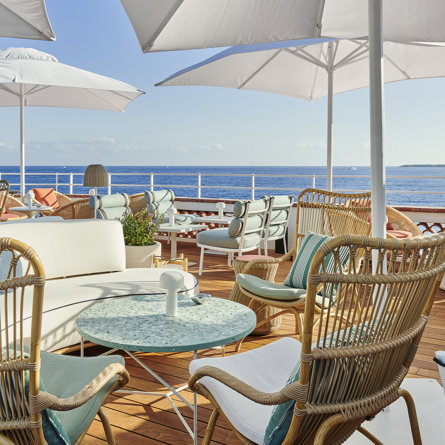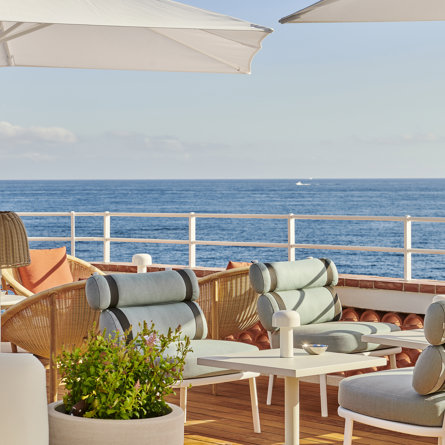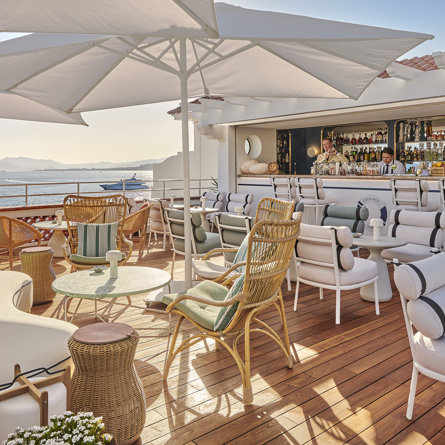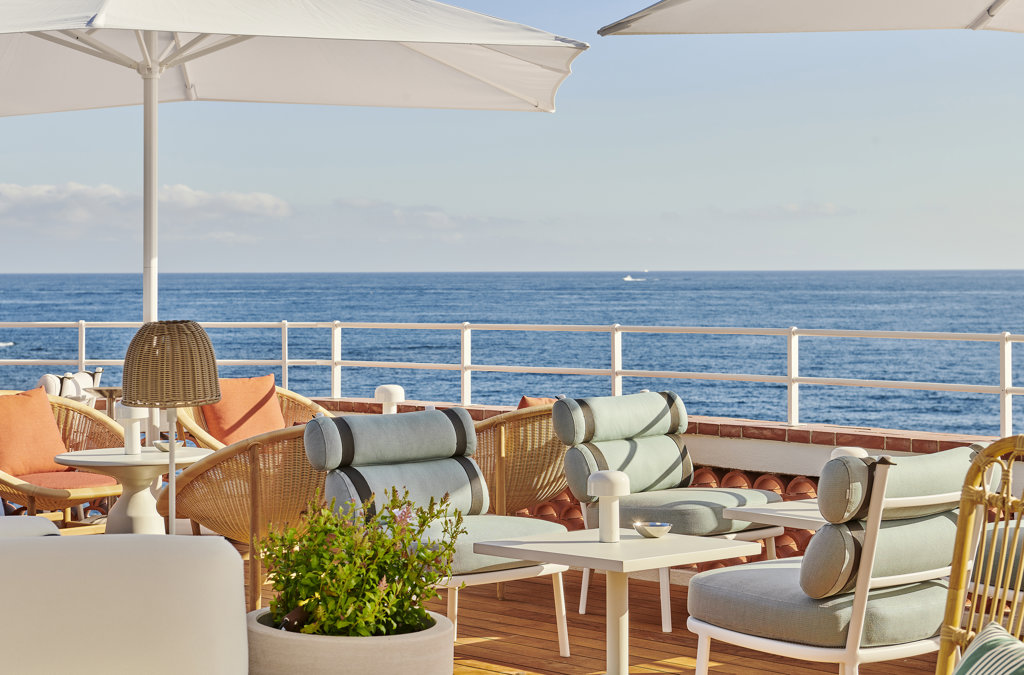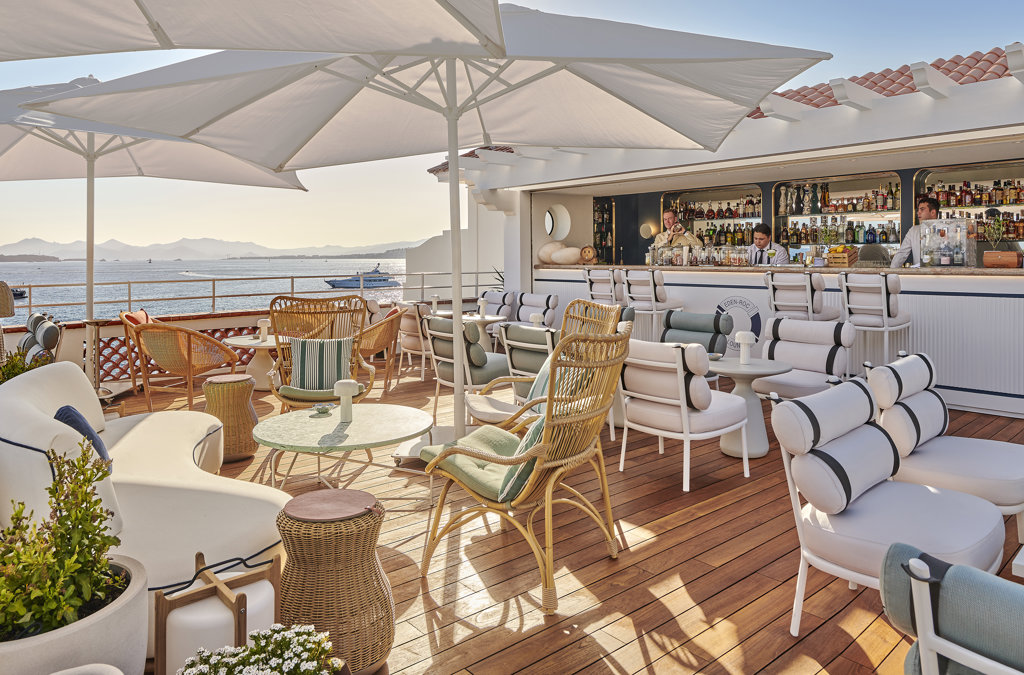 Custom fresco by Agnès Sandahl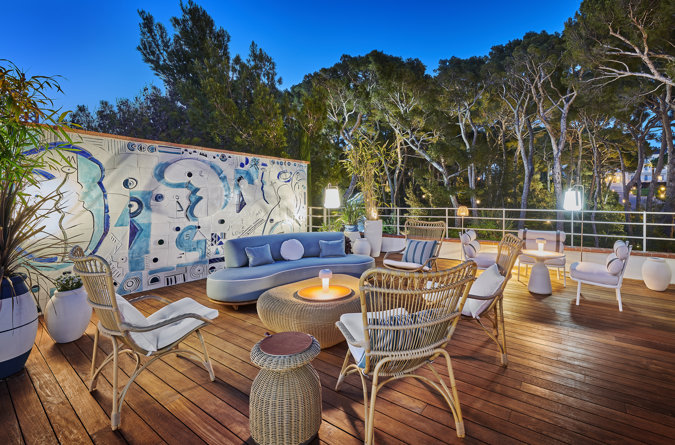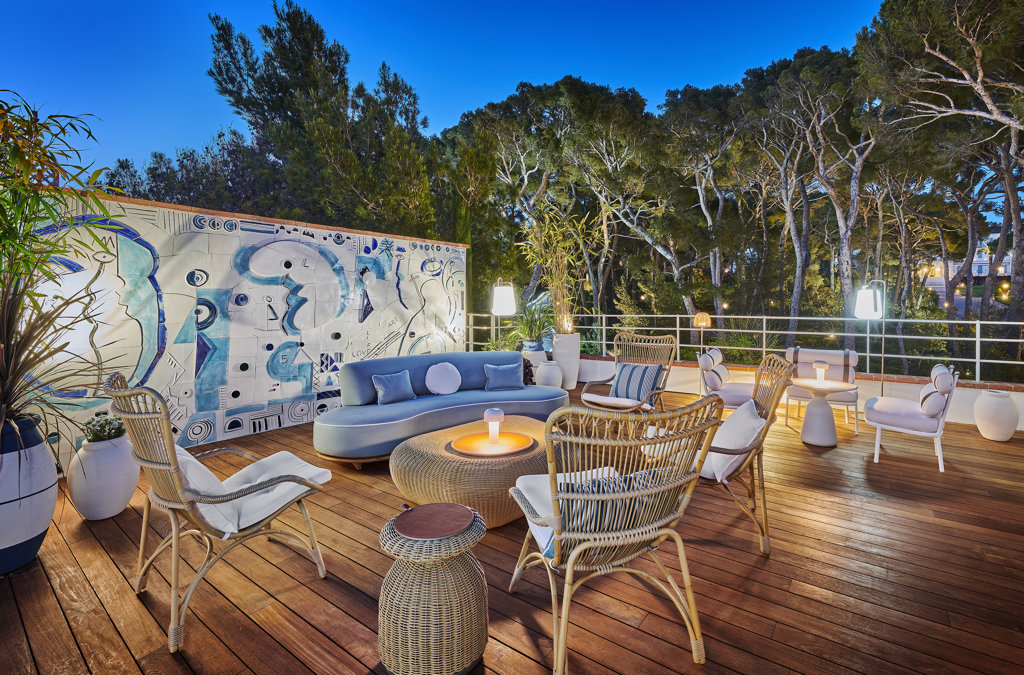 To complement the rooftop's serene atmosphere, world-renowned artist Agnès Sandahl was commissioned to create a fresco for one of Eden-Roc Lounge's few walls. Spanning 7 metres, the hand painted work is inspired by the many artists who have spent time at Hotel du Cap-Eden-Roc throughout the generations, namely Ernest Hemingway and Pablo Picasso.