A breathtaking Home: Reopening December 22nd, 2018
With its spectacular location in St Jean Bay, Eden Rock – St Barths has been a byword for stylish hospitality since suave Caribbean aviator and adventurer Rémy de Haenen first welcomed guests back in the 1950s. It was quickly established as the preferred bolthole for his many glamourous Hollywood friends, establishing a high style for St Barths that continues to this day.
Welcome
We look forward to welcoming you at Eden Rock - St Barths where sun, fun and delight await...
Fabrice Moizan, General Manager and all of the Eden Rock Team.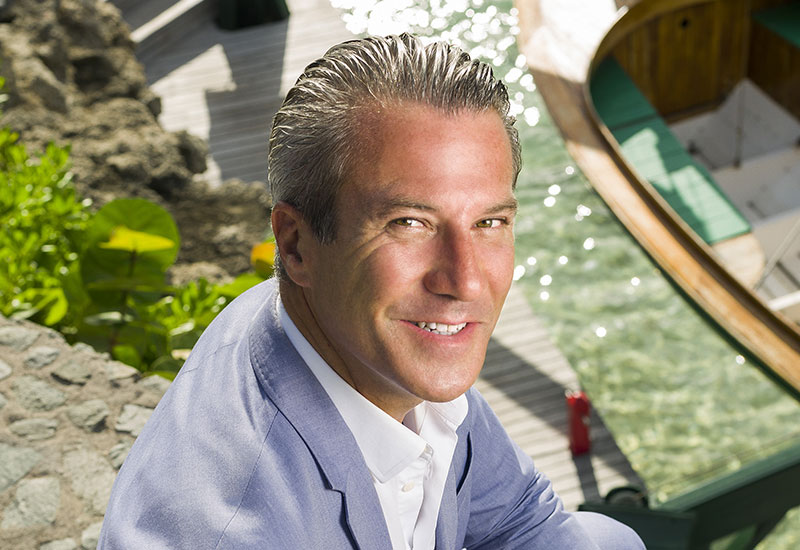 Awards
Condé Nast Traveler Readers' Choice Awards 2018
Hearing 'Eden Rock' may recall great memories for you… with new ideas and our renowned creativity we promise your future stays will be even more memorable. Show us your support by taking part in the survey: vote for Eden Rock - St Barths as Favourite Hotel.
take the survey
Eden Rock Villa Rental
The ultimate Eden Rock Villa experience
Eden Rock Villa Rental has a collection of more than 100 properties, each a showcase of cutting edge luxury. But what makes them entirely unique on the island is the elite service provided by your host, the legendary hotel Eden Rock – St Barths.
discover the villas
A magical Caribbean retreat
St Barths – also known as St Barts – is an exquisite Caribbean island, 21 square kilometres in size, with a rugged shoreline dotted with 14 soft white sand beaches. Gustavia is the island's main town, a busy port dating back to the 18th century, now home to sailing yachts and stylish boutiques.
Eden Being
Eden Being inspired from Eden Rock - St Barths' history and culture to create this limited edition backgammon with Alexandra Llewellyn. Exclusively made for Eden Being, it will recall the Caribbean sun warming your skin.
discover more
Latest news from Oetker Collection