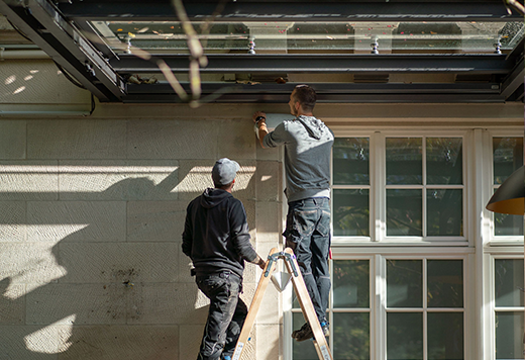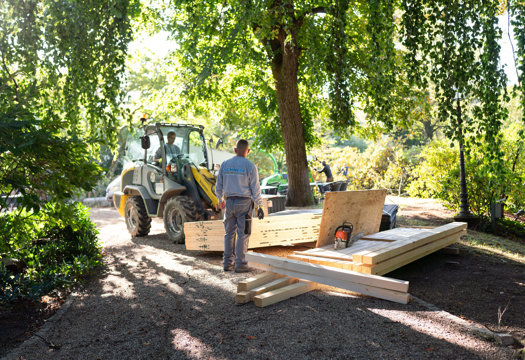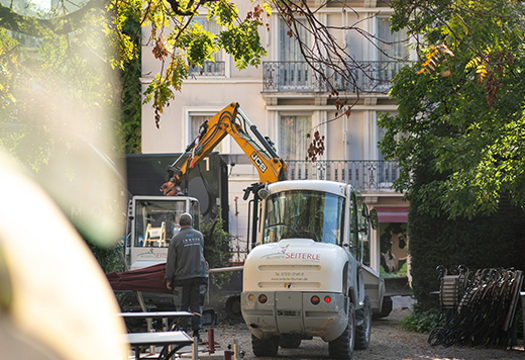 The fox and hare make room
If it was still full of guests at the weekend, the terrace of Fritz & Felix looks quite different today. In the course of our renovation, the terrace was carefully dismantled and secured. This place will serve as the central point of the modernization works and will play an important role in the coming months.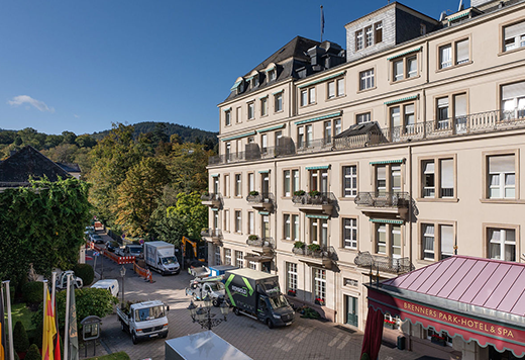 Enveloped Brenners
We have eagerly anticipated the visible commencement of the renovation. This week marks the beginning of scaffolding construction. Over the upcoming weeks and months, the scaffold will envelop our main building, providing an impressive backdrop for the transformation.
Kléopatres new Temporary Home
One special member of our hotel community has already taken the first step into a new era. Our beloved house cat Kléopatre, who has welcomed many guests over the years, has temporarily found a new home with our IT Manager and self-confessed cat enthusiast Bernd Orttenburger. Even though we know she is in the best hands, we can't wait to get our fluffy Birman cat back to her new home.
We are excited about the upcoming weeks and months as we progress with the renovation of our main building. We will keep you updated regularly on the progress and provide you with exclusive insights into the changes our hotel is undergoing.
Don't miss the upcoming updates and stay informed about the exciting transformation of Brenners Park-Hotel.