Real powerhouses
They consist of fruit and green vegetables or salad – and they are totally in vogue because they are super healthy.
The finely pureed magic potions are real vitamin bombs and delicious energy suppliers for every day.
Green vegetables provide the body with important nutrients such as iron, calcium, magnesium, vitamin C and folic acid. In addition, the antioxidant substances can prevent diseases and heart attacks. Chlorophyll not only makes vegetable green, but like bitter substances, it is also able to stop free radicals. Real powerhouses, the green smoothies.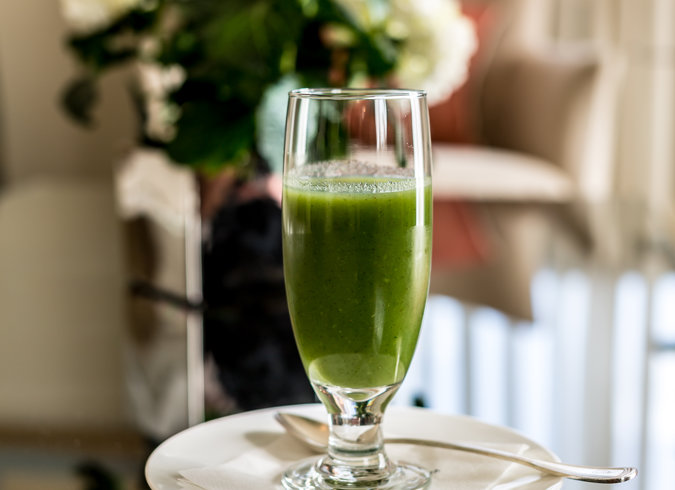 Recipe for 4 glasses
- 2 apples
- 1 mini cucumber
- 1 chicory
Juice of a lemon
- 1 handful Chinese cabbage
- 1 handful lamb's lettuce
- ½ bunch coriander leaves
- 1 tablespoon Chia seeds
- ½ teaspoon cinnamon
- ½ teaspoon turmeric
- 1 pinch of ground cumin
- 300ml still water
- 1 pinch of sea salt
- 1 pinch of ground pepper