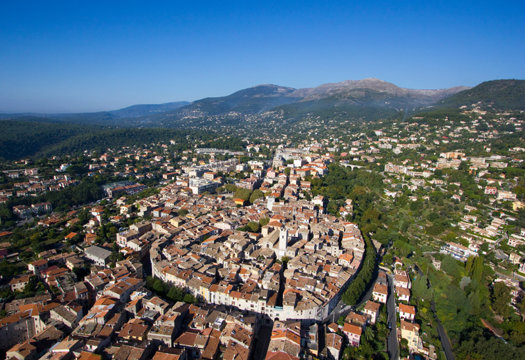 Vence
Home to our sister hotel Château Saint-Martin & Spa, Vence was an inspiration for some of the greatest painters including Chagall and Picasso. Visit Matisse's masterpiece, the Chapelle du Rosaire, and the Fondation Émile Hugues contemporary art museum. The narrow market streets are a profusion of flowers, spices, honey and patisseries.
Saint-Paul de Vence
Medieval walls encircle the narrow streets of this charming town, with a special allure for creative spirits, Sartre, Signoret and Chagall all enjoyed life here. Play boule in the square, visit the Maeght Foundation where an outstanding collection includes works by Bonnard, Kadinsky and Miró.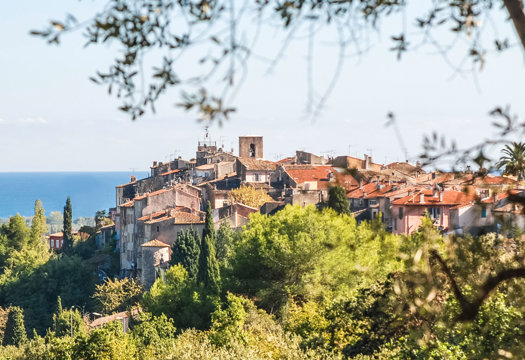 Biot
This hilltop beauty is historically renowned for craftsmanship, not only for the traditional jar makers, which you can visit at La Poterie Provençale, but also a special glass which encapsulates bubbles, an accident of science when a young engineer introduced sodium carbonate to the melting process. You can visit a glass blowing house and try the skill.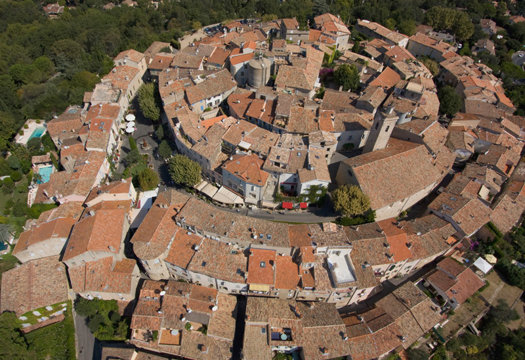 Mougins
Winemaking monks of Saint-Honorat ruled this fortified town in the 11th century, today it is a gastronomic stronghold, with renowned restaurants and festivals. Picasso lived here and his works are exhibited at the Mougins Museum of Classical Art along with Warhol and Damien Hurst showing the influence of the neoclassical on contemporary art.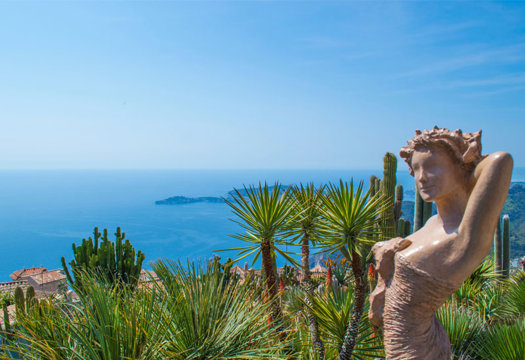 Eze
Extremely high at 420 metres, and especially quaint, with narrow streets, low archways and charming stone houses draped in jasmine and colourful creepers. The Jardin Exotique makes a distinctive juxtaposition to the ancient rooftops, with striking palms and giant cacti framing the spectacular Riviera vista.