Scones at Home
Head Pastry Chef Kevin Miller, whose most recent work included launching our Peggy Porschen Afternoon Tea, has shared his recipe on how to make the perfect British scone.
Ready... steady... bake! 
Ingredients:
Strong Flour – 670g
Baking Powder – 40g
Sugar – 170g
Salt – 3g
Butter – 110g
Whole Eggs – 140g
Buttermilk – 200g
Dried Fruits – 83g
Method:
- Work the flour, the baking powder, the salt and the sugar with the butter until the butter is completely blended in and smooth to the touch.
- Mix the buttermilk and egg together and add it to the flour mix, work the dough as little as possible.
- Divide the dough and add the dry fruits to one half.
- Smoothen the dough and flatten it a bit with a rolling pin letting rest in the chiller for around one hour.
- After resting it roll down to 3 inches thickness, and after few minutes cut to individual pieces.
- Rest for an hour before giving a double egg wash and bake in a the deck oven at 170ºC.
- Bake for 14 minutes at 170ºC , then turn the tray and bake four more minutes or until only slightly soft to the touch.

If freezing to enjoy over a period of time, put the scones into the freezer straight out the oven to avoid drying.
Enjoy...
When it comes to enjoying your scone, pick a time in the afternoon and enjoy with your favourite cup of tea. Be sure to have strawberry jam and clotted cream on hand. Anna Russell, Duchess of Bedford (the originator of afternoon tea) enjoyed tea in between the long wait between lunch and dinner. The choice is yours when is comes to placing the jam and clotted cream... 
Competition:
Share your scones with us on Instagram or Facebook and we will select the most appetising scones to enjoy a complimentary afternoon tea for two upon re-opening. Be sure to tag #LoveLanesborough in your posts and share with your friends! Competition ran until 30 April 2020. The winner's post can be viewed here on Instagram.
Meet the Team
With a passionate brigade of chefs, the culinary team at Céleste are constantly working to ensure your expectations are exceeded through the use of the very best local ingredients.
meet the céleste team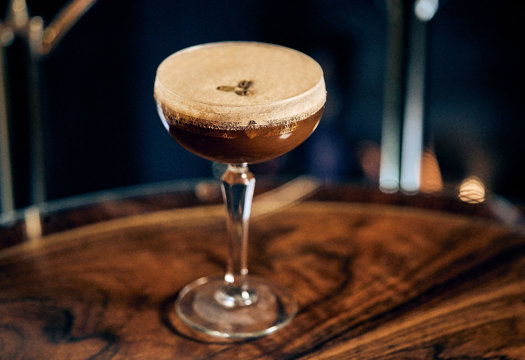 Espresso Martinis at Home
Library Bar Manager Mickael Perron brings us a selection of his favourite cocktails, allowing you to create the magic of The Library Bar in your home. Ingredients and methods included. 
learn more