The Royal Suite
The Lanesborough's seven-bedroom Royal Suite is a residence fit for a king, queen or head of state. Extending across 450 sq m/ 4,845 sq ft, offering stately views of Buckingham Palace Gardens, its seven bedrooms and bathrooms, two living rooms and large dining room (with space to entertain up to 12 guests) exude exquisite taste, fine British craftsmanship and exacting attention to period detail. Impeccable service is provided by a dedicated butler, who is at guests' disposal around the clock. The Royal Suite can be booked in part or in its entirety. For guests booking all seven bedrooms, our chauffeur-driven car is offered as a complimentary service.
Room features
Up to 18
Up to 18 guests in seven bedroom suite
King bed
Baby cot, roll-away bed or twin beds

Living room
Private Kitchen
Wifi
Complimentary calls
Complimentary on-demand movies
Up to 445 sq m (4790 sq.ft)
View
Steam shower
Bathtub, bidet, double sink, underfloor heating
Dining room
Butlers
Complimentary clothing pressing upon arrival (one outfit per person) on request
Daily complimentary water and fresh fruit
Complimentary UK and international newspapers on request
In-room tablet
For hotel services, in-room dining, restaurant reservations, web services and much more
Complimentary tea and coffee
Served on arrival and with wake up calls on request
Check-in / Check-out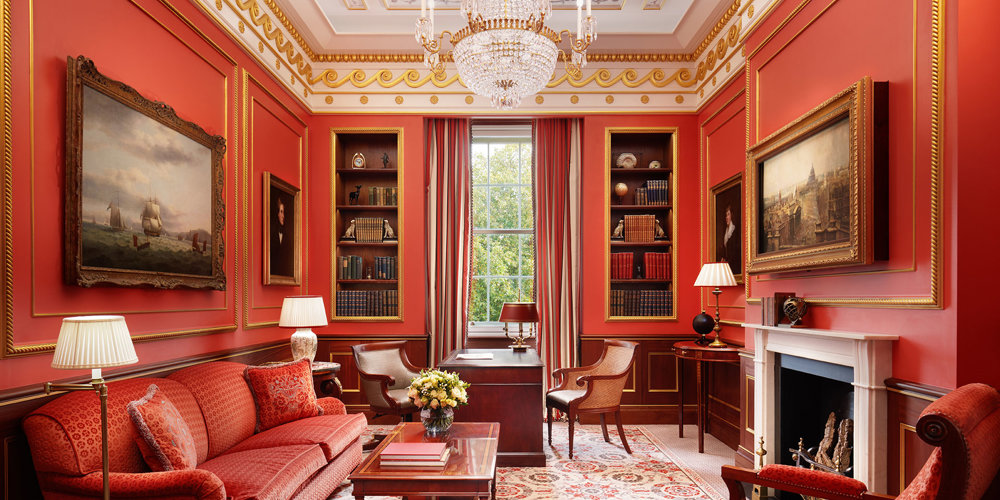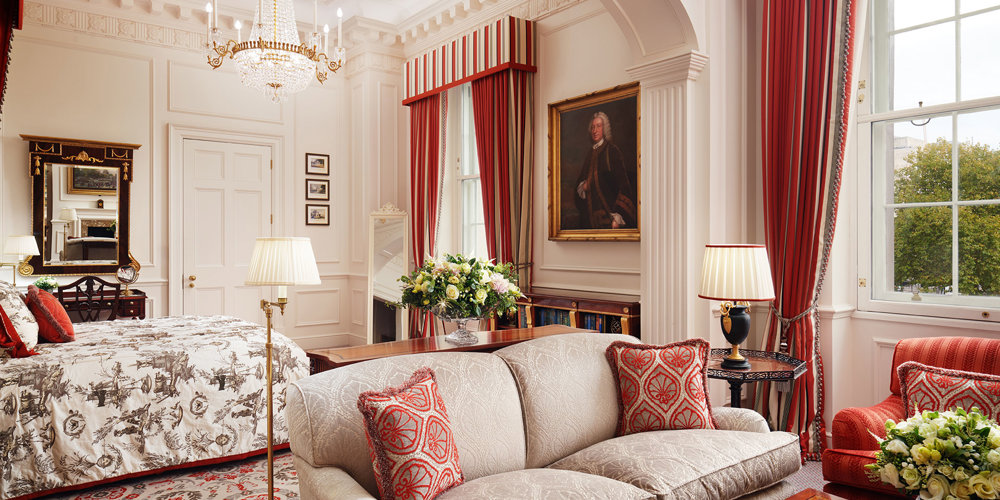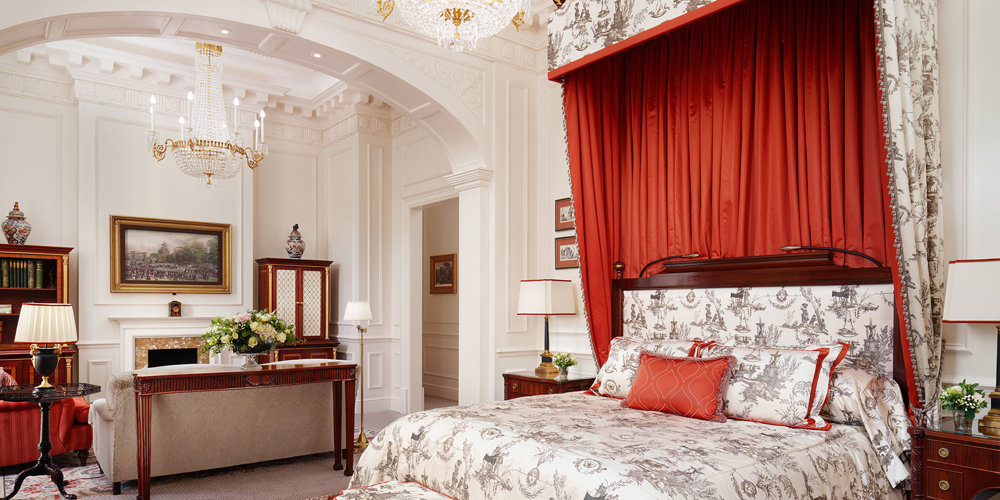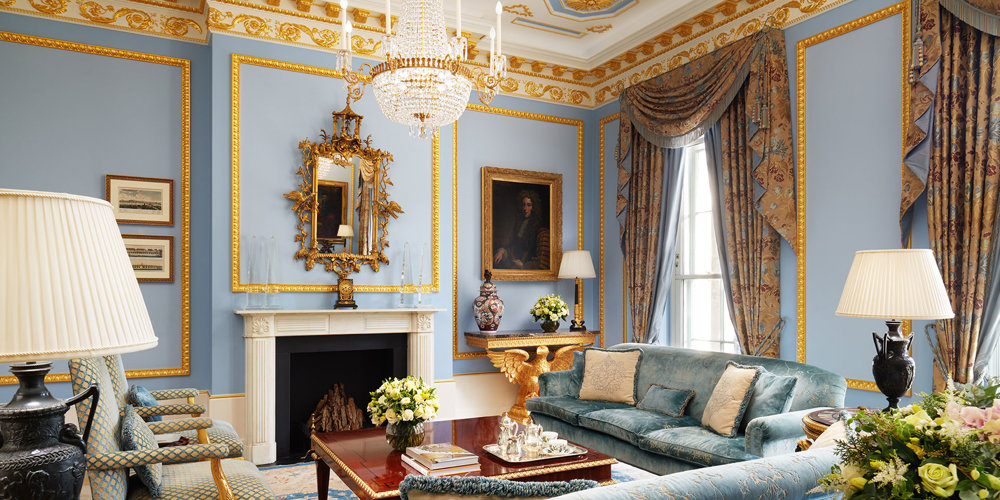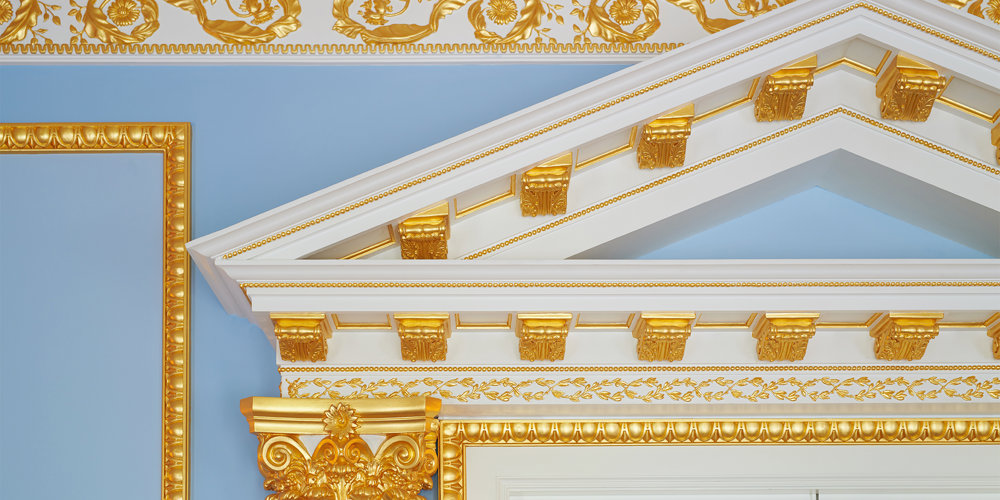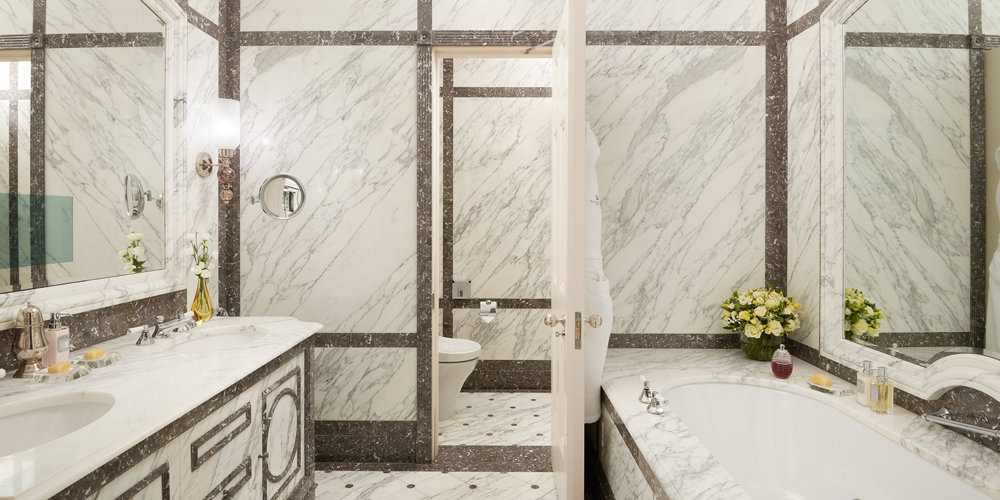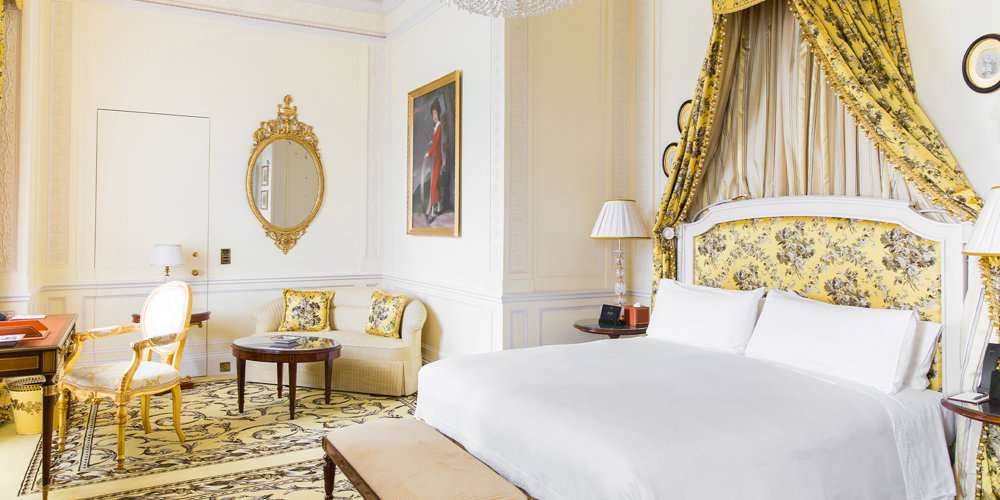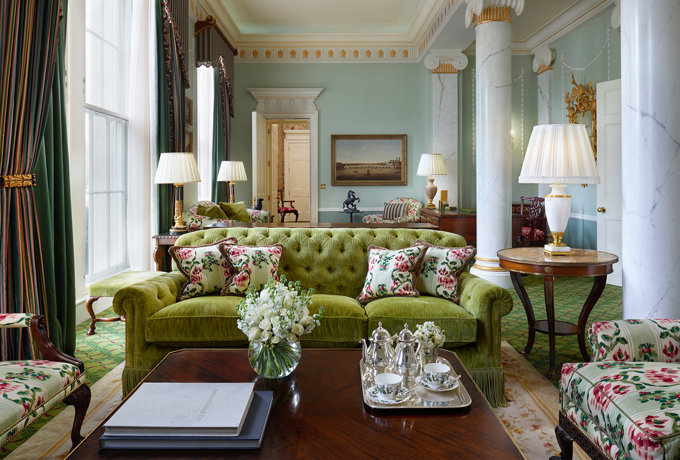 The palatial Regency elegance of The Presidential Suite extends across a grand living room, private terrace and five bedrooms. The master bedroom boasts a four-poster bed, walk-in closet and a large, serene bathroom.

Please call +44 20 7259 5599 or email [email protected] to book The Presidential Suite.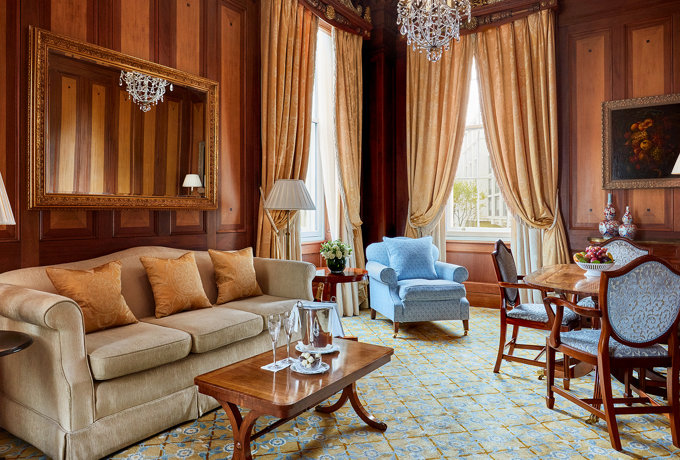 Stately surroundings and a royal vista: Buckingham Suites offer views of the iconic Wellington Arch and magnificent accommodation, including a luxurious super king-sized bed.