SUSTAINABILITY
WE STRIVE FOR SUSTAINABILITY IN EVERYTHING WE DO.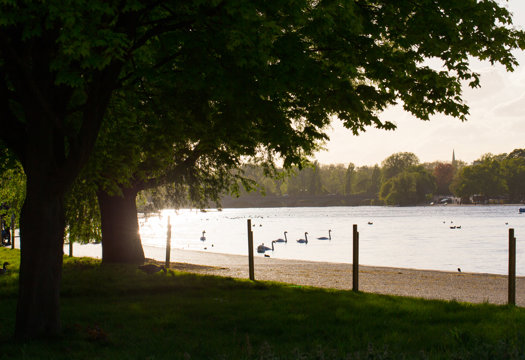 At Oetker Collection, we do understand that anything which is not sustainable cannot sustain. We therefore strive for sustainability in everything we do. We are committed to preserving the local environments and communities where we are present around the globe.
We have instituted a comprehensive strategy and created sustainability teams at each of our Masterpiece Hotels to carry out our objectives. Oetker Collection is proud to adhere to the UN Global Compact framework for ensuring a safe and guaranteed future for all and support its 10 principles.
our UN Global Compact Participation
OUR PROMISE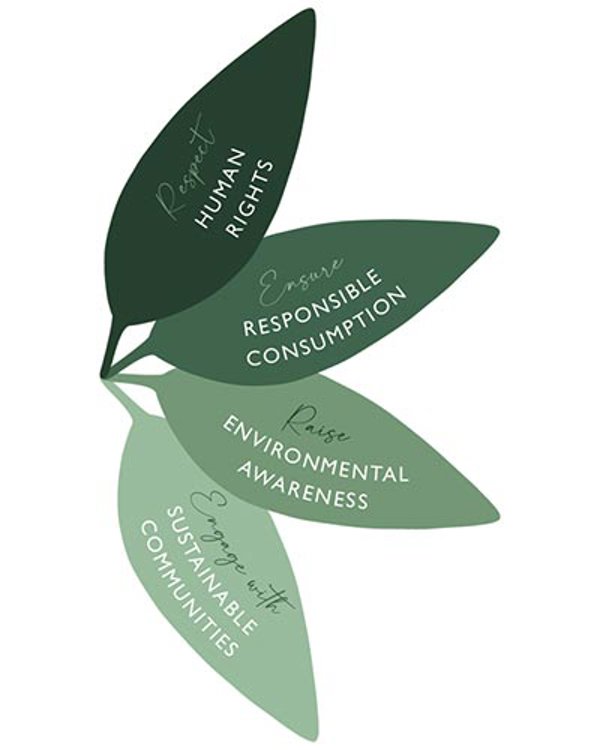 As Patrons for a safe and guaranteed future on this planet, we build meaningful connections with our local communities and strive to protect the environment where our Masterpiece Hotels are located.
We are committed to Human Rights, Responsible Consumption, Environmental Awareness and Sustainable Communities.
explore our Sustainability Commitments
Explore our Sustainability Commitments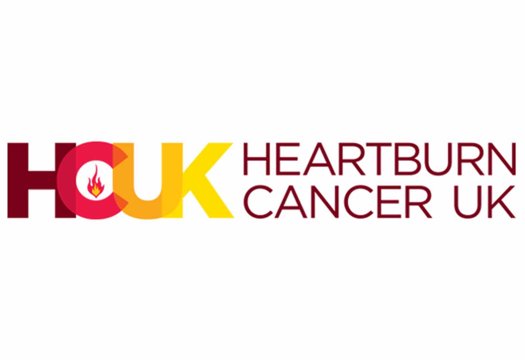 Heartburn Cancer UK
Gastric and oesophageal cancer has affected the lives of many here at The Lanesborough. In memory of those gone too soon, we have committed to support Heartburn Cancer UK as our chosen charity partner. Heartburn Cancer UK are dedicated to raising awareness of the dangers of persistent heartburn, gastro-oesophageal reflux disease (GORD) and Barrett's oesophagus. With the generous support of our guests, we will help HCUK collect funds towards a new mobile diagnostic unit, making a new detection test called the Cytosponge more readily available in the community.
visit website
United for our Future
A selection of sustainability stories and initiatives.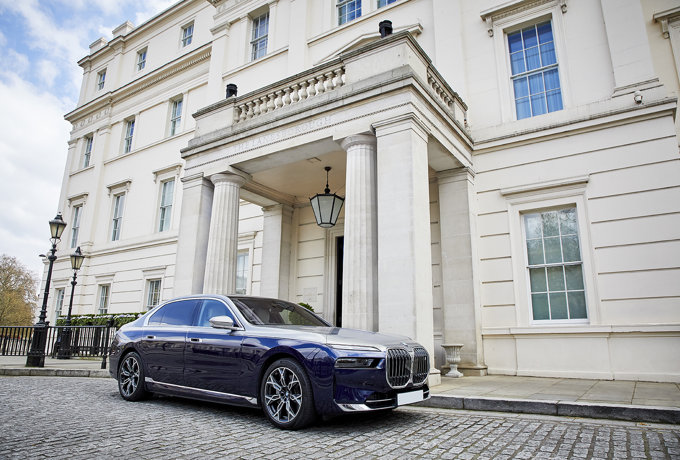 Our fleet of luxurious chauffeur-driven cars used to transfer you to and from airports or around London at your leisure include our signature BMW i7-Series electric vehicles, as well as Range Rover and Mercedes hybrid and electric vehicles - allowing you to relax comfortably knowing you are not damaging the environment with unnecessary emissions. Four electric vehicle charging stations are located within the hotel.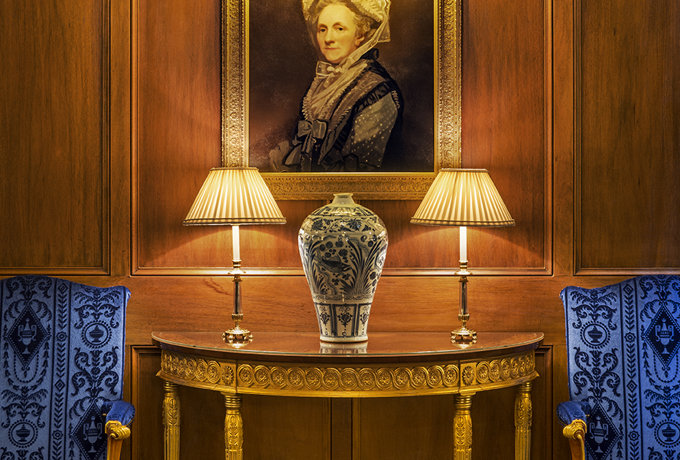 LED Lighting
LED light bulbs are used throughout the hotel to reduce our energy consumption. Furthermore, sensors are installed in our rooms and suites, which ensure lights are not left on in unoccupied rooms.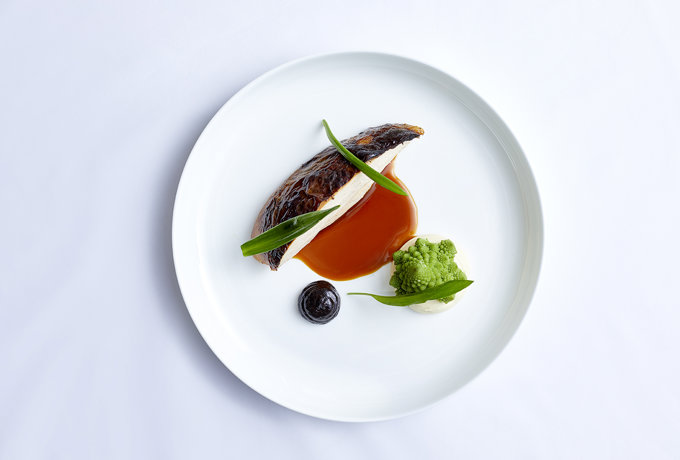 Executive Chef Shay Cooper and our team are proud to champion regional artisans and the very best of seasonal produce sourced from around the British isles. Suppliers include H. Forman & Son and Keltic Seafare for seafood and fish, H. G. Walter and Sutton Hoo Farm for meat and poultry.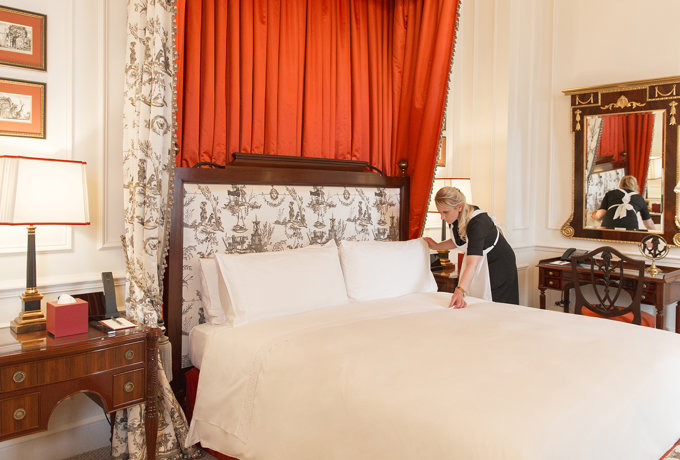 As a standard, we will change your bed linen every other day of your stay and guests are encouraged to reuse their towels. This action is part of our desire to protect the environment and enables significant savings in water and energy. Should you wish to have your linens and towels changed daily our housekeeping team will be delighted to do so.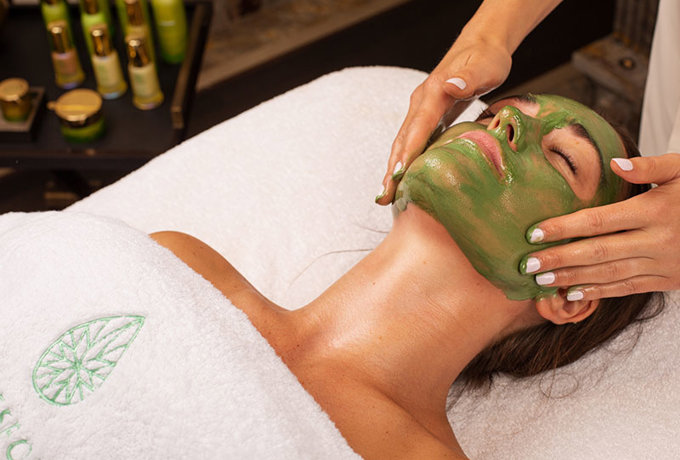 Our spa partners are chosen not only for their luxurious wellbeing and beauty rituals, but also for their green and kind-to-nature ethos. We are proud to work with ila, who crafts their products by hand in the Cotswolds, the 'Queen of Green', Tata Harper, L'Atelier Green Paris, London's first-ever plant-based and breathable nail bar and GROUND Wellbeing, a self-care brand devoted to sustaining our planet.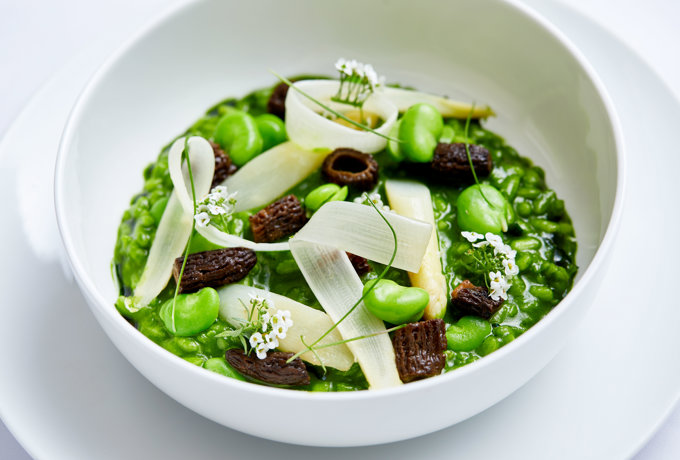 In an effort to produce fewer greenhouse gases, lower land and water consumption, as well as continue to provide diversity in our food and beverage offerings, The Lanesborough's dedicated culinary team have created vegan dishes which can be enjoyed throughout the hotel.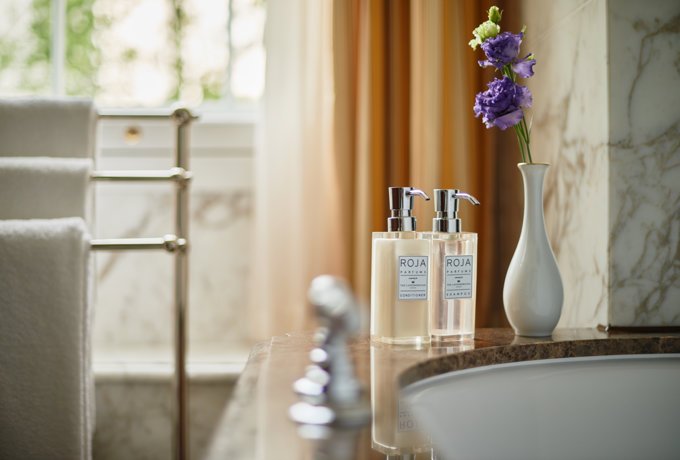 Bathroom Amenities
Guests of The Lanesborough enjoy luxury bathroom amenities throughout the hotel in full sized bottles which are refilled. No single use plastic toiletries are used.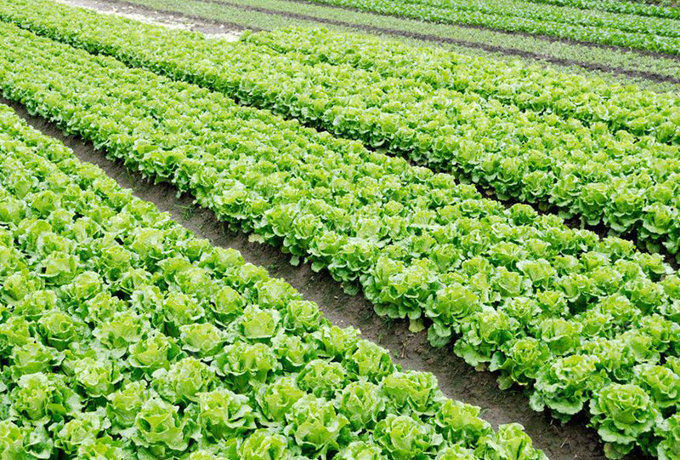 Our Back of House team works in close collaboration with an external company to sort our waste, with a priority to food waste whereby we contribute to circular economy of food waste. Our food waste becomes soil, which is then used to compost new crops.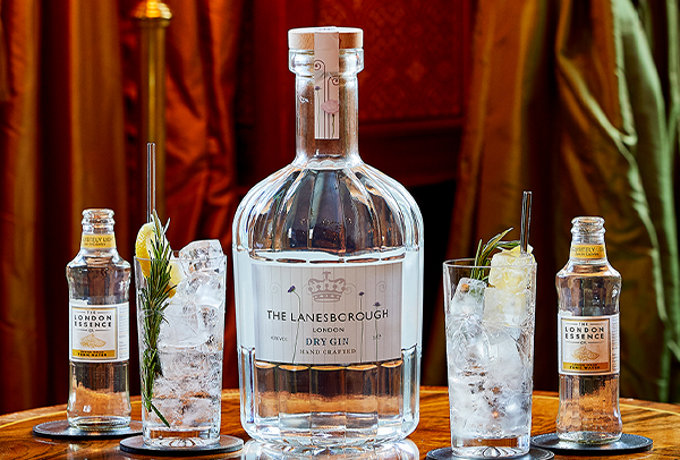 When it came to creating The Lanesborough London Dry Gin, it was important for us to partner with a sustainable distillery in the UK who produce the finest craft gin made with British ingredients, which we found in Hawkridge Distillers. Our gin is enhanced with aromatic rosemary, English rose and honey, whilst our juniper berries are grown in Scotland.
Our Sustainability Partners
All our sister masterpiece hotels engage with and support numerous charities and sustainable communities at a local level. Beyond that, we are proud to work with and support the following partners in order to make Oetker Collection, our industry and our planet more sustainable.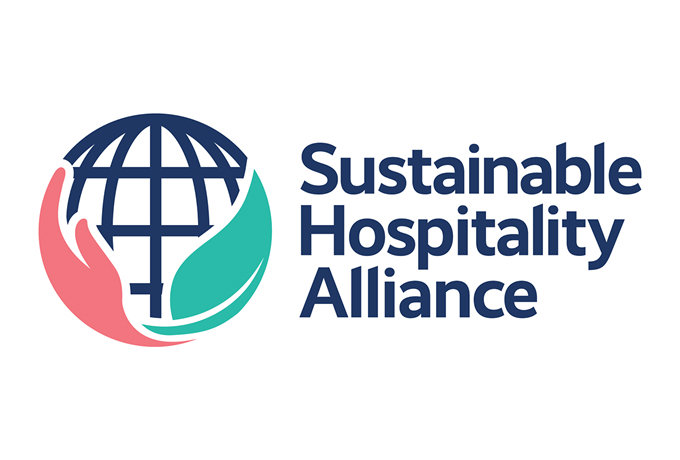 In order to drive positive impact beyond our own business, Oetker Collection is a donor member of the Sustainable Hospitality Alliance, an influential industry network for responsible hospitality, sharing the belief that the sector can, and must, create a lasting positive impact for the planet and its inhabitants through collaborative action.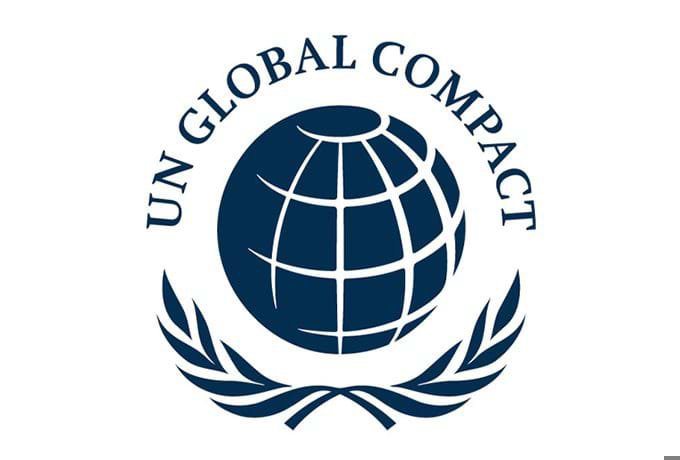 Oetker Collection is an active signatory of UN Global Compact since 2015. We therefore actively support the 10 Principles of UN Global Compact and strive to achieve the UN Sustainable Development Goals.