Buckingham Suite
Stately surroundings and a royal vista: the Buckingham Suite provides a view of the iconic Wellington Arch and magnificent accommodation, including a luxurious super king-sized bed. Guests are greeted by a long, mahogany-lined entrance hall leading to a separate living and dining room, luxuriously decorated with hand-stencilled wood panelling and spacious enough to entertain up to six guests for dinner or eight for cocktails. Buckingham Suites can be extended into two-bedroom suites.
Room features
Up to 3
Up to 2 adults or 2 adults and 1 child
Super king size bed

Sitting area
Walk-in shower
Bathtub, bidet, double sinks, underfloor heating
View
Wi-fi
Complimentary tea and coffee
Served on arrival and with wake up calls on request
Complimentary on-demand movies
71 sq m (764 sq.ft)
Baby cot or roll-away bed
Dining area
Connecting to Junior Suite
Butler
Complimentary clothing pressing upon arrival (one outfit per person) on request
Daily complimentary water and fresh fruit
Complimentary UK and international newspapers on request
In-room tablet
For hotel services, in-room dining, restaurant reservations, web services and much more
Complimentary calls
Check-in / Check-out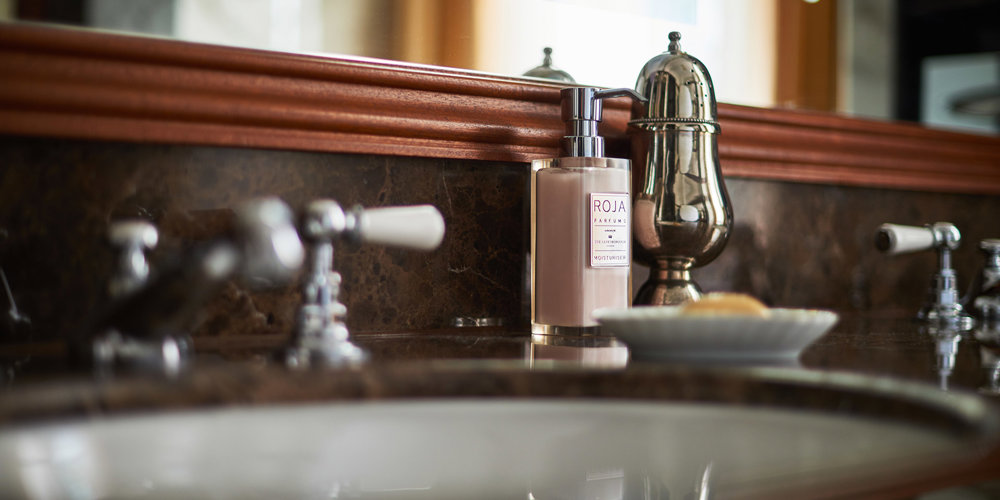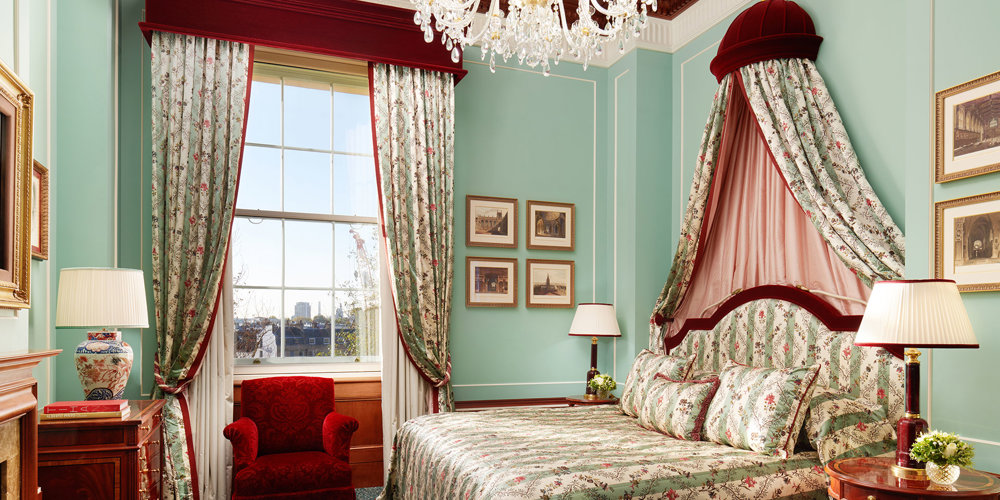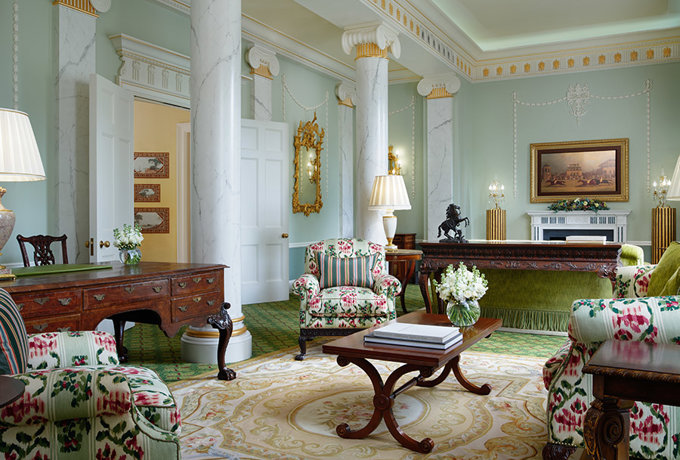 The palatial Regency elegance of The Presidential Suite extends across a living room and five bedrooms. The Master Bedroom has a four-poster bed, walk-in closet and a grand, lavish bathroom.

Please call +44 20 7259 5599 or email [email protected] to book The Presidential Suite.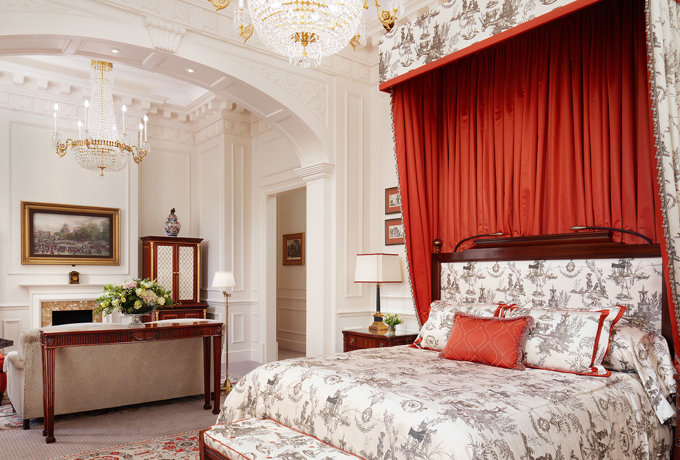 The Lanesborough's seven-bedroom Royal Suite is a residence fit for a king, queen or head of state.

Please call +44 20 7259 5599 or email [email protected] to book The Royal Suite.