The Garden Room
A hidden oasis tucked away from the bustle of Hyde Park Corner, the Garden Room is The Lanesborough's, and indeed Knightsbridge's, best kept secret. Surrounded by lush greenery, the outdoor covered terrace is open year-round with a fireplace, heaters and blankets to keep guests warm on colder evenings.
Alongside an impressive selection of Cuban and pre-Castro cigars presented in the celebrated walk-in humidor, the Garden Room offers cocktails, spirits, fine wines and Champagnes, as well as light dishes served until late. Cognac lovers will appreciate the The Lanesborough Paradis – a collection of some of the rarest and finest Cognacs and Armagnacs in the world, some dating back to the 18th century.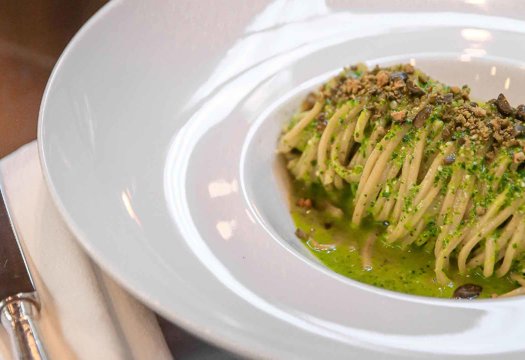 Our Summer Menu
Our menu has been designed to include plentiful sharing plates for the table, as well as larger dishes to enjoy for lunch or dinner. Highlights include Lobster and Cheese Tacos, Earl Stonham Farm Wagyu Burger and Rocket Pesto and Pistachio Linguine.
view menu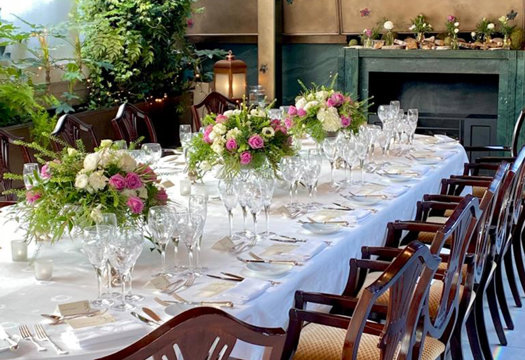 The Lanesborough Cognac Paradis
Our selection of Cognacs and Armagnacs, lovingly titled The Lanesborough Paradis, are amongst the rarest and finest in the world. Their vintages mark some of the most fascinating dates in history, stretching back to the 18th century. Rare spirits are a passion at The Lanesborough and our dedicated bar team are delighted to share their knowledge of these excellent vintages with you.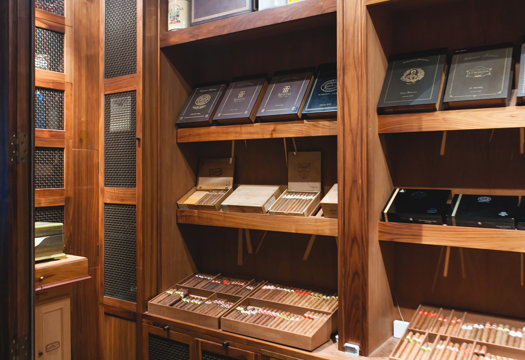 Our Humidor
Guests are invited to make their choice from the extensive collection of Cuban and pre-Castro cigars in The Garden Room's celebrated walk-in humidor. Our selection of Habanos have been chosen to reflect the wide variety of strengths and flavours, as well as the myriad of sizes of cigar that are now available. We offer a sublime collection of Limited Edition, Special Edition and Vintage cigars including the 50th Anniversary from Cohiba such as Bolivar Soberanos LE 2018, Romeo Y Julieta Churchill and Partagas D No.4.
Cigar Masterclasses
Explore the fascinating world of cigars with our team of dedicated and passionate cigar sommeliers. Taking place on the second Friday of every month, discover a different cigar from our range of Cuban and pre-Castro cigars.
find out more
Practical information
Sundays and Bank Holidays:
Minimum spend:
A minimum spend of £50 per person applies after 7.30pm
Last orders:
Food orders may be placed until 11pm daily. Last orders for drinks are 15 minutes before closing
Dress code:
Smart casual. Full length trousers required for gentlemen.
Address:
Hyde Park Corner, London SW1X 7TA
Cigars:
Guests are not obliged to purchase or smoke a cigar whilst dining or drinking in the Garden Room. This is a smoking venue, therefore please be aware of this when frequenting the space. Should guests wish to smoke a cigar, it is to be purchased from the Garden Room.