Rooms & Suites
Exceptional rooms and suites, all uniquely refurbished with luxurious interiors and responsive technology, including in-room tablets and powerful WiFi. Guests also have coveted access to The Lanesborough Club & Spa, enjoying some of London's finest health and fitness facilities. The only hotel in London to offer round-the-clock, dedicated butler service in each room and suite, guests at The Lanesborough are assured their every need is well served - with thought, surprise and charm.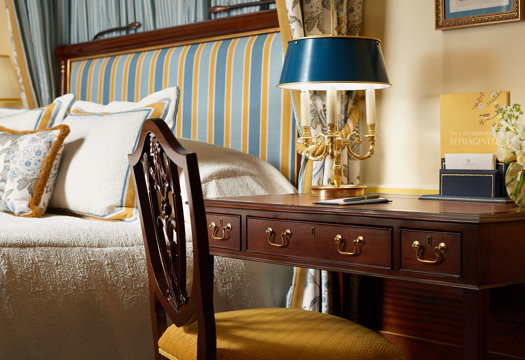 Groups at The Lanesborough
With a wide choice of event spaces, 93 exquisite guest rooms and suites, a luxury Club & Spa and a host of award-winning services, groups are well accommodated for at The Lanesborough.
discover groups