The Lanesborough London Dry Gin
We are delighted to introduce The Lanesborough London Dry Gin, a delightfully smooth gin infused with a medley of natural botanicals inspired by the floras of the Royal Gardens of Hyde, St James's, and Green Park adjacent to the hotel. Heady floral notes give way to a juniper heart and a refreshing citrus late note that has a slight hint of rosemary. Designed to be perfectly paired with your favourite premium tonic, a slice of your preferred citrus fruit, a sprig of rosemary and plenty of ice.
Discover The Lanesborough Gin at the Library Bar or purchase a bottle to enjoy at home or to give as the perfect gift.
The Lanesborough Gin & Tonic ritual serve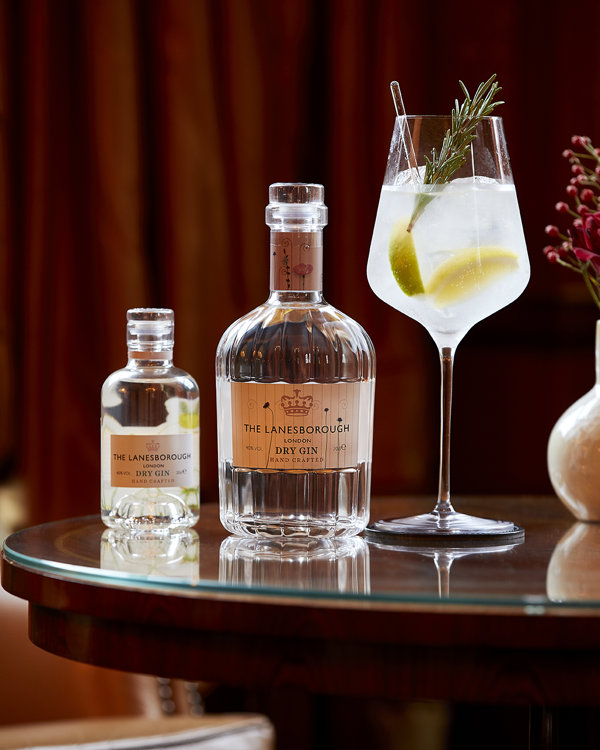 In the glass of your choice, pour a large measure of Lanesborough Gin (50ml / 2oz).
Add ice and dilute with premium light or classic Indian tonic water.
Garnish with your preferred citrus fruit (lemon, lime or both) and a sprig of rosemary to enhance the slight of rosemary present in the gin's DNA.
Gin cocktails at The Library Bar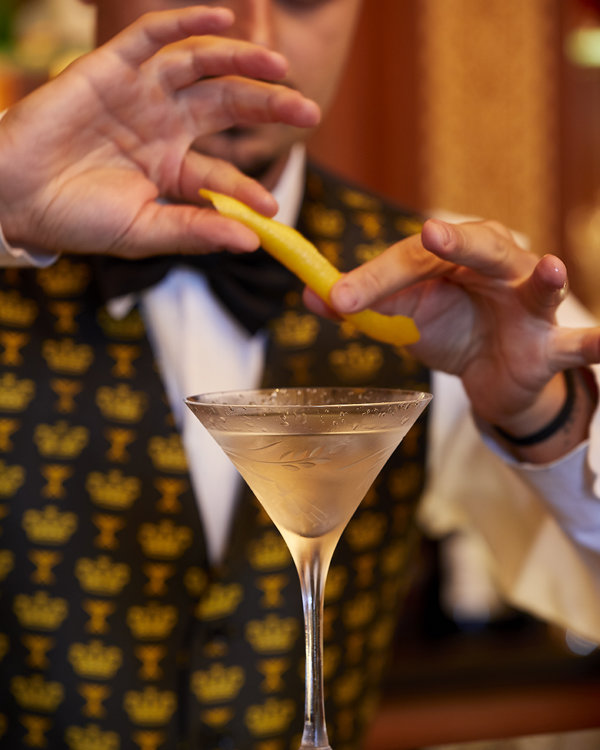 Savour The Lanesborough Gin at the Library Bar with a classic cocktail.
The Lanesborough Spritz is a lighter version of the iconic Negroni, served in a wine glass with the addition of London Essence Peach & Jasmine Soda and garnished with edible flowers.
The Lanesborough Classic Gin Martini is served to your preference, with a spritz of thyme to enhance the gentle rosemary notes of the gin.
Refreshing and summery, The Lanesborough Gin Fizz delights with fragrant elderflower and lemon and is garnished with rose petals, lemon and rosemary.
visit the library bar
To purchase:
Our beautifully presented Lanesborough Gin (70cl) is available to purchase at the Library Bar and is priced at £80.
Online orders:
The Lanesborough London Dry Gin is available to purchase online from our online gift store for deliveries within the UK.
Address::
Hyde Park Corner, London SW1X 7TA
The Lanesborough Gin is produced by family-run Hawkridge Distillers in the beautiful North Wessex Downs.