The Lanesborough Grill
Modern British Cuisine
Our reimagined flagship restaurant is home to Executive Chef Shay Cooper's modern and innovative British cookery, with a focus on seasonal produce from around the country.
A richly decorated dining room, naturally illuminated during the day by a domed glass roof while seductively aglow under softly lit chandeliers in the evening, The Lanesborough Grill offers a truly memorable dining experience.
shay cooper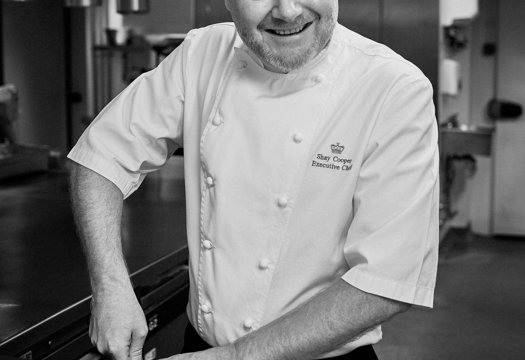 Shay Cooper
Shay's stellar record has seen him earn The Bingham Hotel in Richmond a Michelin star, repeating this success as Executive Chef at The Goring, when the hotel was awarded its first star during his tenure. In 2020, Shay was the launch chef for the reopening of the iconic Notting Hill restaurant Julie's, again gaining rave reviews for his modern and subtly sophisticated take on traditional British cooking.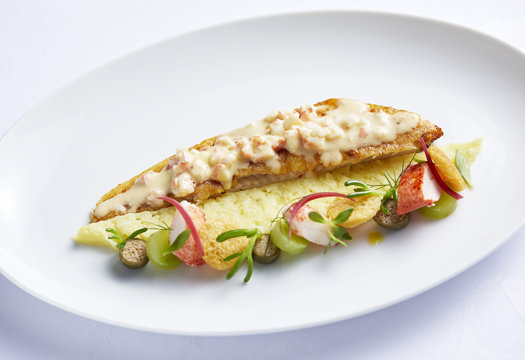 British Provenance
Discover our seasonal modern British menu championing regional artisans and the very best of seasonal produce from around the country. Dishes change frequently with some served table side on Gueridon trolleys, creating a sense of restaurant theatre. Signature dishes include Coronation Crab Salad, Beef Wellington and Dover Sole.
"Our vision is to take the combination of tradition and innovation to create a compelling contemporary offering, using the very best of British produce to deliver unforgettable dining experiences in one of London's most beautiful and atmospheric Regency dining rooms. It's important that our guests enjoy more than just great food and drink – we want to infuse fun and creative elements, and of course, a sense of high glamour."
Shay Cooper, Executive Chef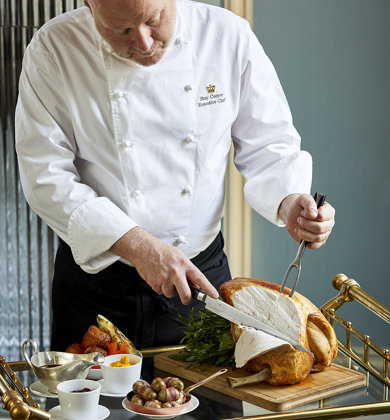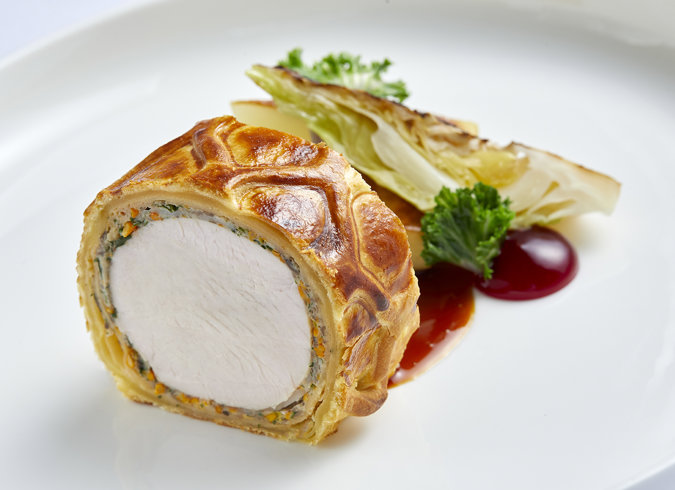 The Festive Season
Come together with loved ones and indulge in the culinary delights of The Lanesborough this festive season.
discover our festive menus
news
The Lanesborough Art
The Lanesborough Art Programme, on display within The Lanesborough Grill, is a six-monthly changing exhibition curated by our partner Art Acumen. The latest exhibition, unveiled in February 2023, is composed around the theme 'Landscapes' and showcases modern art in a variety of mediums by a group of exciting British-based artists.
discover the art
live-nights
Practical information
Breakfast:
Monday to Saturday from 7.00am to 10.30am, Sunday from 8.00am to 10.30am
Lunch:
Monday to Sunday from 12noon to 2.00pm
Afternoon tea:
Monday to Thursday from 2.30pm to 4.00pm, Friday and Saturday 12noon to 4.00pm, Sunday 3.30pm to 4.30pm
Dinner:
Monday to Saturday from 6.30pm – 10.00pm, Sunday from 7.00pm - 10.00pm
Live Nights:
Enjoy live performances by a pianist/vocalist every Saturday from 7.30pm. We offer a three-course Live Nights menu priced at £86 per person, alternatively for guests choosing to order from the a la carte menu, a £10 entertainment charge per person applies.
Pets:
Please note with the exception of guide dogs, dogs are not permitted at The Lanesborough Grill.
Address:
Hyde Park Corner, London SW1X 7TA
All menus displayed are sample menus and dishes are subject to changes. Please contact us if you wish to see our vegetarian, vegan and children's menus.