Les Ateliers du Bristol
Les Ateliers du Bristol present the gastronomic know-how perfected in-house every day on the ground floor of Le Bristol Paris. Traditional techniques, some dating back to antiquity, are employed by our talented artisans to create an array of gourmet treasures to be enjoyed all around the hotel.
The 'Ateliers' comprise a flour mill, a chocolate factory, a cheese cave and a wine cellar.
[CUT]The flour mill was installed by Executive Chef Eric Frechon in collaboration with master baker Roland Feuillas to give life to heritage wheats like spelt, emmer and Khorasan — all grown organically in France — by milling them fresh to be immediately worked into handmade bread.
Artisan chocolatier Johan Giacchetti oversees the chocolate factory, crafting 3,000 individual delights per week from grand crus cacao including Ecuadorian Jivara, Madagascan Manjari, Caribbean Bahibé, and others, paired with Piemonte hazelnuts, pillowy marshmallow, spices, citrus and vanilla.
The cheese cave houses the very height of French fromage with the richest Comté, the smoothest chèvre, the most delectable camembert, and more, all aging to perfection in a cool, dark, brick walled hideout.
And the adjacent wine cellar is where the sommeliers' top picks from elite wineries across France and around the globe await their turn to delight the palates of Le Bristol's discerning diners.
Watch Les Ateliers' movie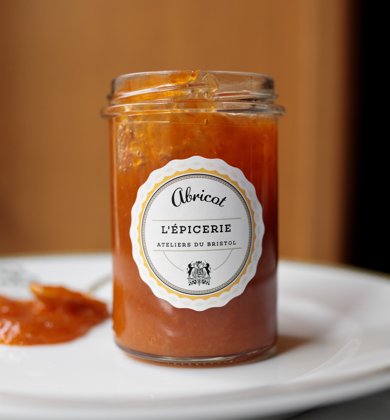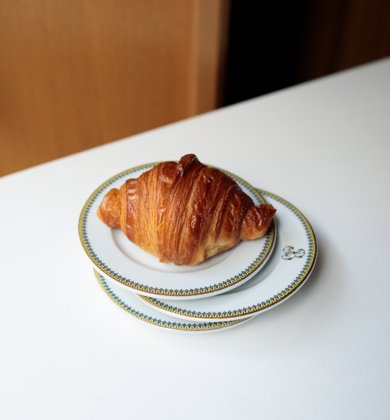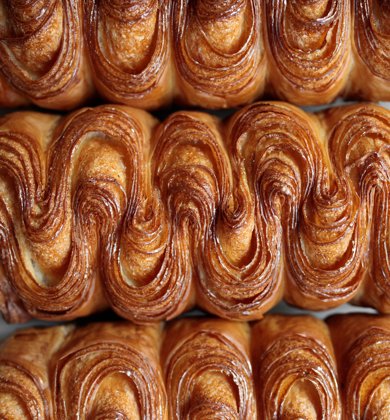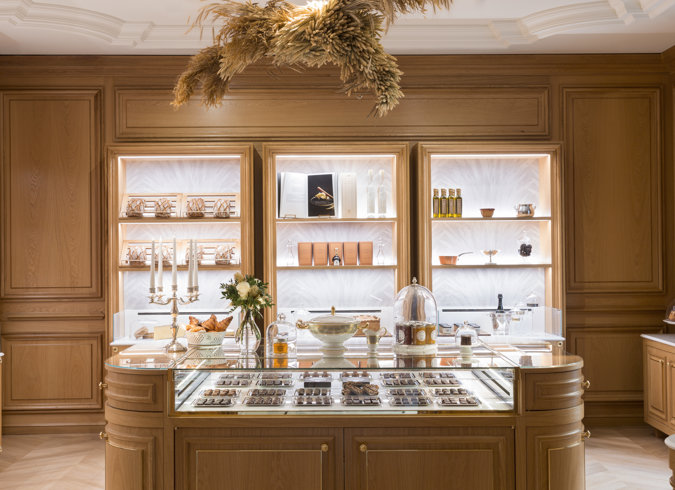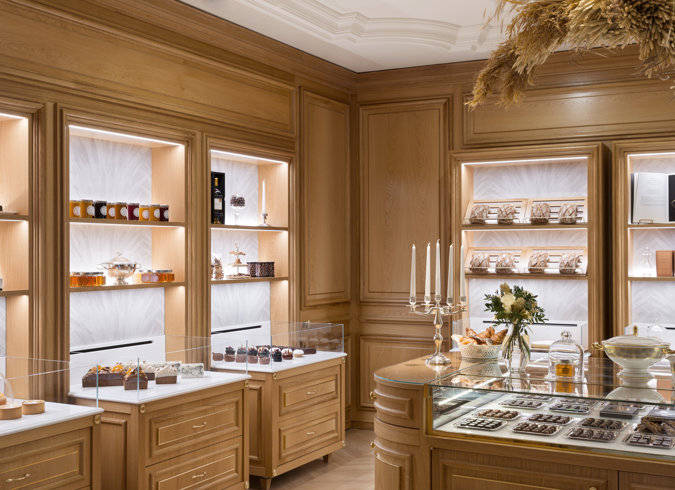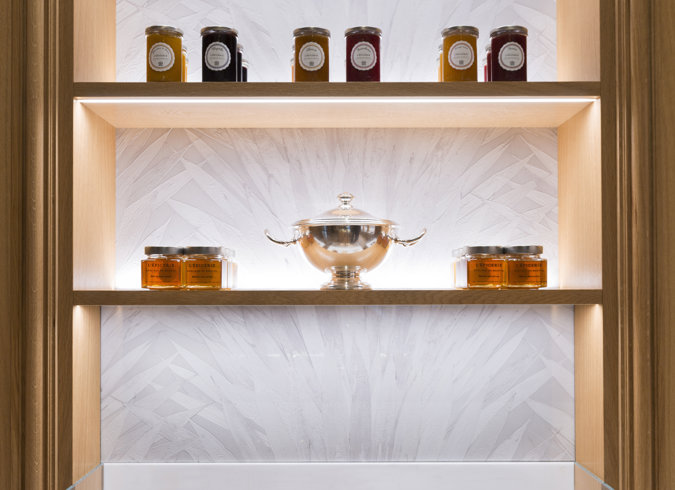 L'Epicerie des Ateliers du Bristol
With a sensational renovation inspired by the hotel's illustrious history, L'Épicerie des Ateliers du Bristol becomes a permanent purveyor of culinary craft, from the most essential ingredients to the most extravagant delights.
From basic necessities to the most refined seasonal delicacies, L'Épicerie des Ateliers du Bristol has set out to become a glamorous go-to for all-day items.
discover