Le Bristol After Dark
Le Bar du Bristol
Le Bar du Bristol reveals a secret side to its character with B.A.D. evenings – Bristol After Dark, from 10:00pm Thursday to Saturday.  The bar is discovered in a daring after dark guise, more irreverent and irresistible.
After dark, Le Bar du Bristol sees contrasting worlds collide, merge and reinvent themselves. Bartenders mix and twist original cocktails with bold virtuosity, cut crystal glasses clink and futuristic tempos pulsate on velvets.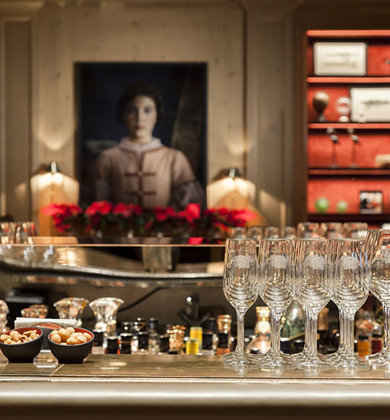 Welcome to our B.A.D. evenings
– Bristol After Dark –
The century-old oak paneling remains, the plush sofas and marble fireplace but now the bar exudes a provocative counter culture. A luminous tribute to the deep night of a hotel bar that dares to challenge all the rules.
Le Bristol After Dark where you want, when you want:
Bristol After Dark evenings, every Thursday, Friday and Saturday from 10:00pm at Le Bar du Bristol.
DJ, Champagne and Cocktails, Finger Food creations