MORNING
Breakfast with a view
Room service has prepared a breakfast of delicious warm pastries straight from the oven of our in-house bakery.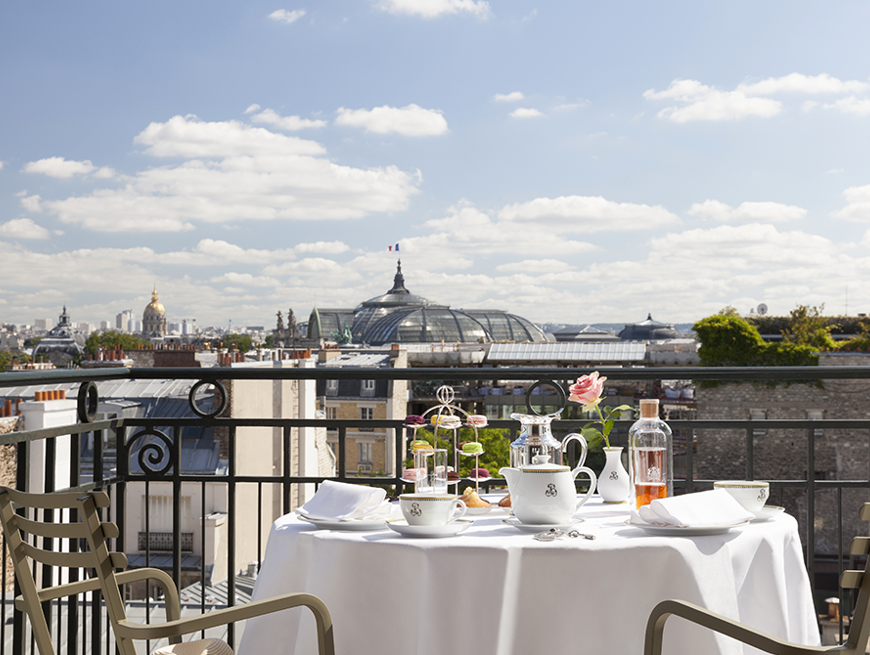 Versailles & Trianon Palace
Your chauffeur awaits to whisk you off to the Versailles palace, a jewel of French history only 40 minutes' drive away. For altitude lovers, our concierges will be delighted to organise your transport by helicopter. With the city of Paris below and the golden palace of Versailles ahead, you are guaranteed the best view the city can offer. Your private guide awaits, to recount all the secrets of the palace, from the Petit Trianon in Marie Antoinette's hamlet to the private apartments of kings Louis XV and Louis XVI
LUNCHTIME
Lunch like a royal
Lunch awaits at Ore restaurant in the very heart of the Chateau, where the cuisine of Alain Ducasse is served up in a modern, elegant setting. Or, if the weather permits, why not bring along a delicious picnic prepared by our room service team and enjoy your picnic on the banks of the Grand Canal.
AFTERNOON
The iconic district of the Sacré Coeur
Head back to Paris to the charming district of Montmartre. Visit the Basilica of the Sacré-Coeur, then wander around the area admiring the work of local artists. A cocktail at the summit of Montmartre is not to be missed.
EVENING
Michelin-starred brasserie de luxe

The Michelin-starred 114 Faubourg restaurant has established itself as the Parisian dining room of a loyal clientele. Showcasing the extraordinary cuisine of chef Eric Frechon, this smart but relaxed two-floor space is energised by an open-plan kitchen, and an exuberant atmosphere nurtured by charismatic restaurant director Patrice Jeanne. End a perfect evening and a perfect Parisian trip with a signature cocktail at Le Bar du Bristol.