Two Room Apartment
In the elegantly furnished two room apartments in the Residence Turgenjew you overlook the vastness of the Black Forest. The spacious separate salon invites you to linger and relax. The Villa Stéphanie Spa & Wellbeing can be reached comfortably through the direct access to the main building.
Apartment features
up to 3 adults
50m² (538 sq.ft)
Walk-out French balcony
Bathroom
Weekly cleaning service
Check-in / Check-out
Double or twin size bed
rollaway bed upon request
Situated in the Residenz Turgenjew directly across the traffic-calmed street
Fully equipped kitchenette
Balcony
Access to the Villa Stéphanie Spa & Wellbeing
Free Wifi
We are looking forward to welcome you and are pleased to receive your reservation via telephone +49 7221 900 803 or e-mail [email protected]. 
You are only visiting us for a short time?
If you are interested, these rooms are also available for a shorter period. For information on service and prices, please do not hesitate to ask us.
For this, please contact our reservations department. You can reach us by phone at 07221 900 803 or by e-mail at [email protected].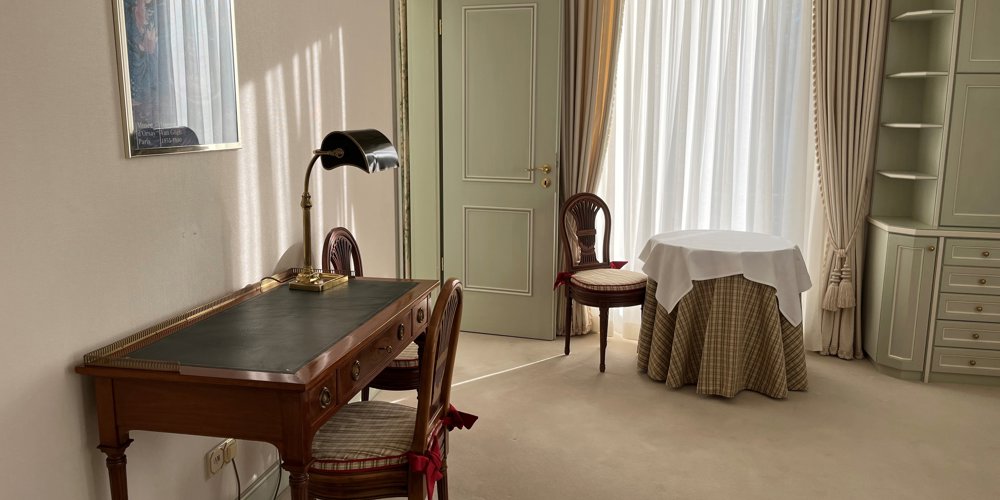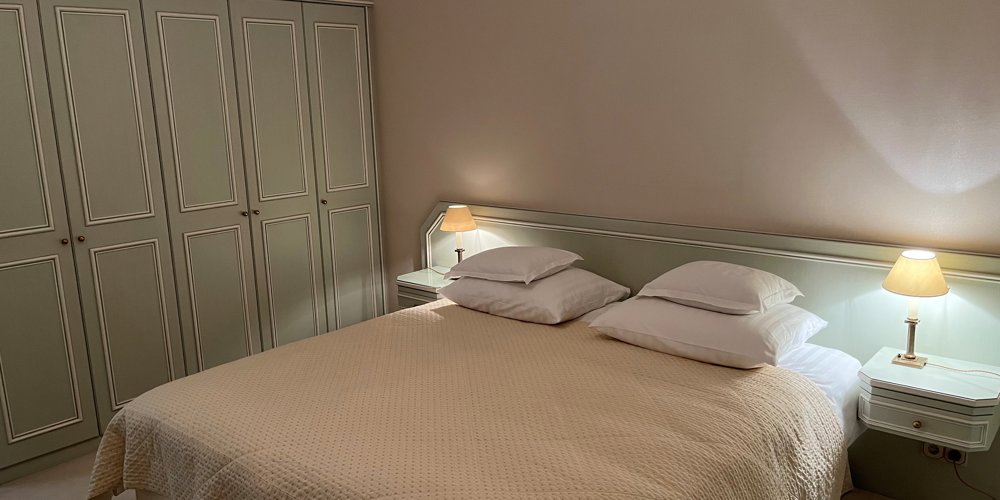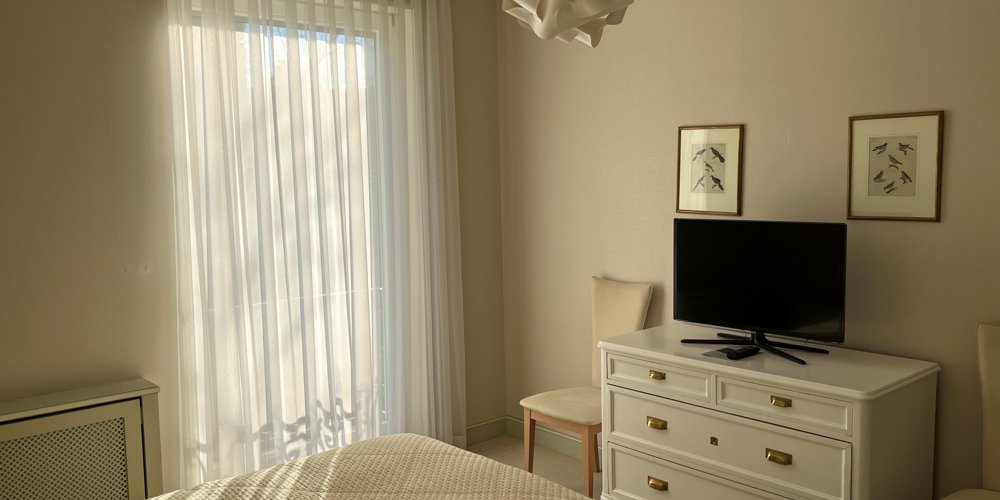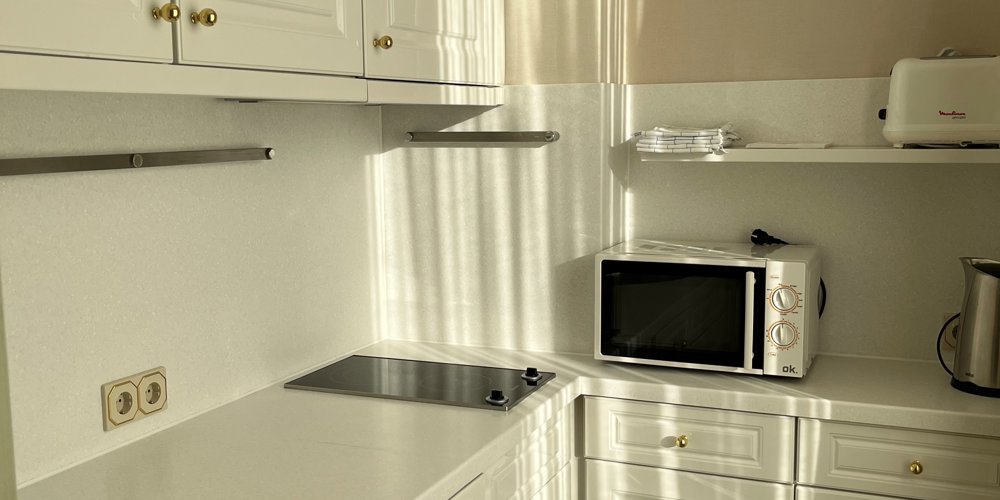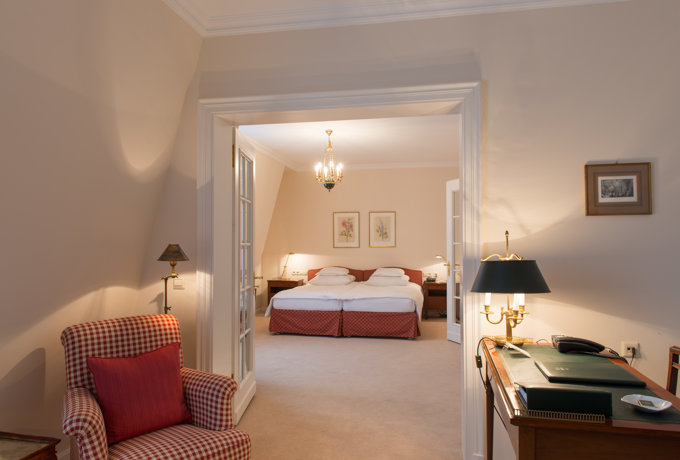 Fully equipped three bedroom flat suite with fully equipped kitchen, French balcony, weekly cleaning service and access to Villa Stéphanie Spa & Wellbeing.
600sqm of living space, 6 bedrooms, 3 living rooms, serveral terraces and a private garden.