Prestige Room
Welcome to luxury, Le Bristol-style
Some of life's most exquisite pleasures can only be found in the splendour of a stay at Le Bristol.
An afternoon spent wandering along the nearby shops of the elegant Rue du Faubourg Saint-Honoré, the distant sparkle of the Eiffel Tower as dusk falls, and turning your key in the door of a Prestige Room. It's the most rare and precious of luxuries: the feeling of being at home.[CUT]
The decor of each Prestige Room is custom designed and embodies a unique history. Every element is carefully conceived and selected to create an atmosphere that is both welcoming and peaceful. Down to the trimming of each chair, every single detail evokes emotion and tells a story.
An enduring passion for this grand hotel and its history is communicated through every tiny decision. With its generous size and lavish details, the comfortable sitting area invites quiet moments and is the perfect place to relax. An elegant array of Louis XV and Louis XVI period furnishings, and bright, sumptuous fabrics by Manuel Canovas and Thorp of London delight the eye.
Luxury awaits in the spacious bathroom with a deep bathtub, separate rain shower and a twin vanity. Open the beautiful boutique windows to admire the tranquil courtyard, or choose a city view, perfect for observing the eternally fascinating City of Light below.
Welcome to luxury, Le Bristol-style.
Room Features
2 adults
King size bed
Connecting room
Wi-fi
Check-in / Check-out
50 m² (540 sq.ft)
Baby cot
Views
rue du Faubourg Saint-Honoré or hotel courtyard
Location in the hotel
Matignon wing or Traditional part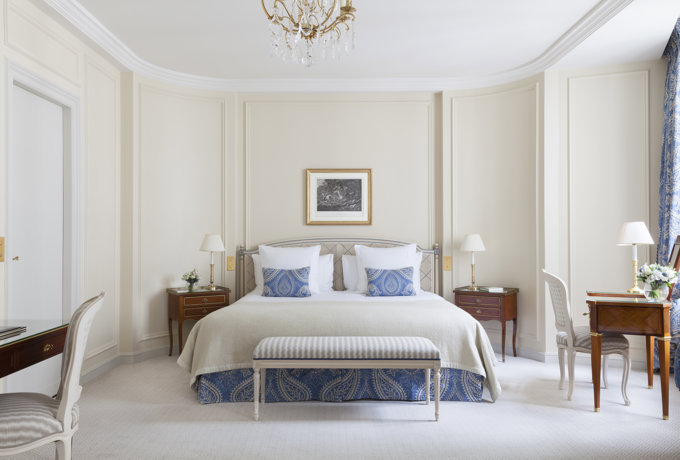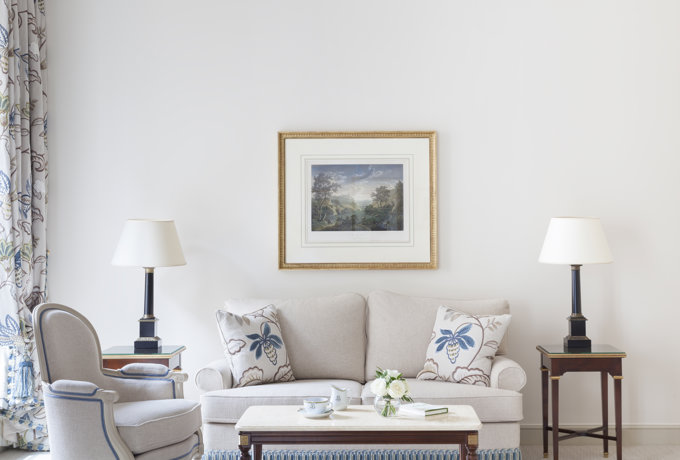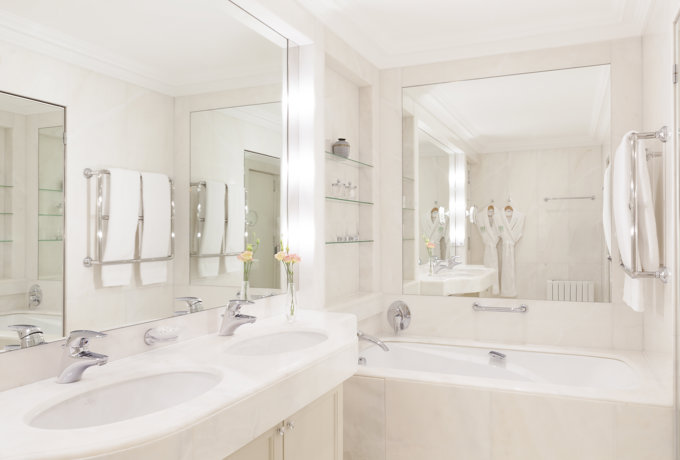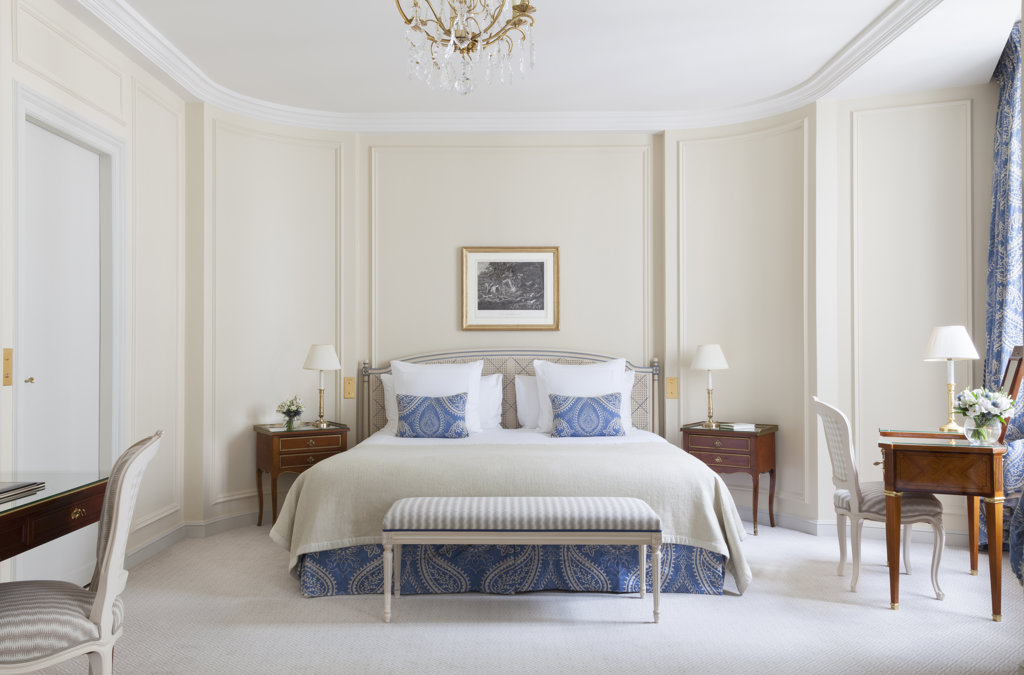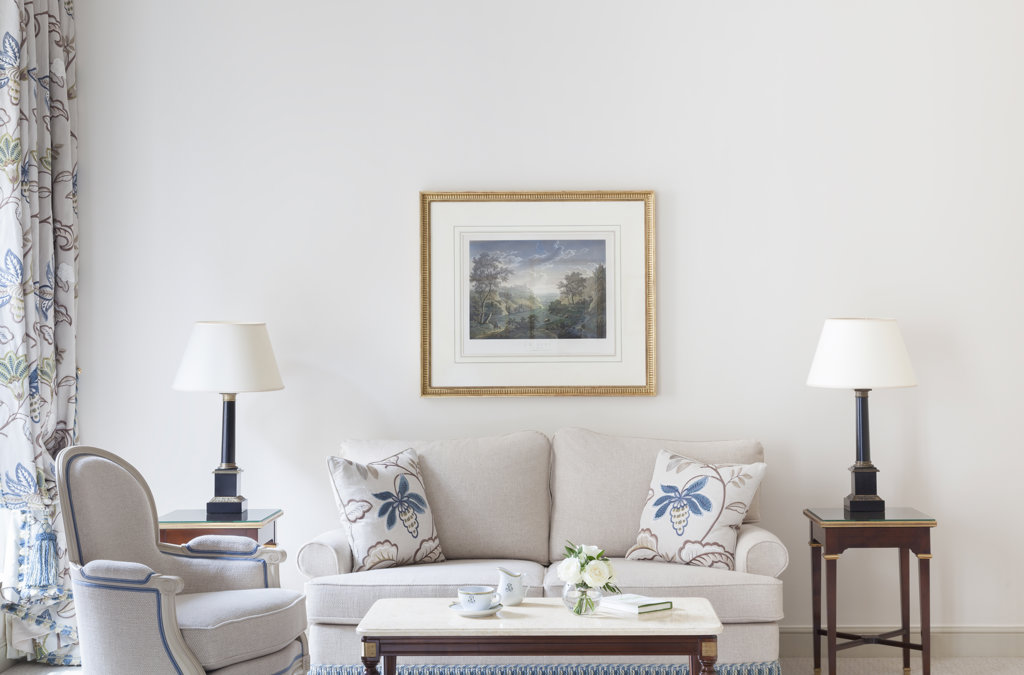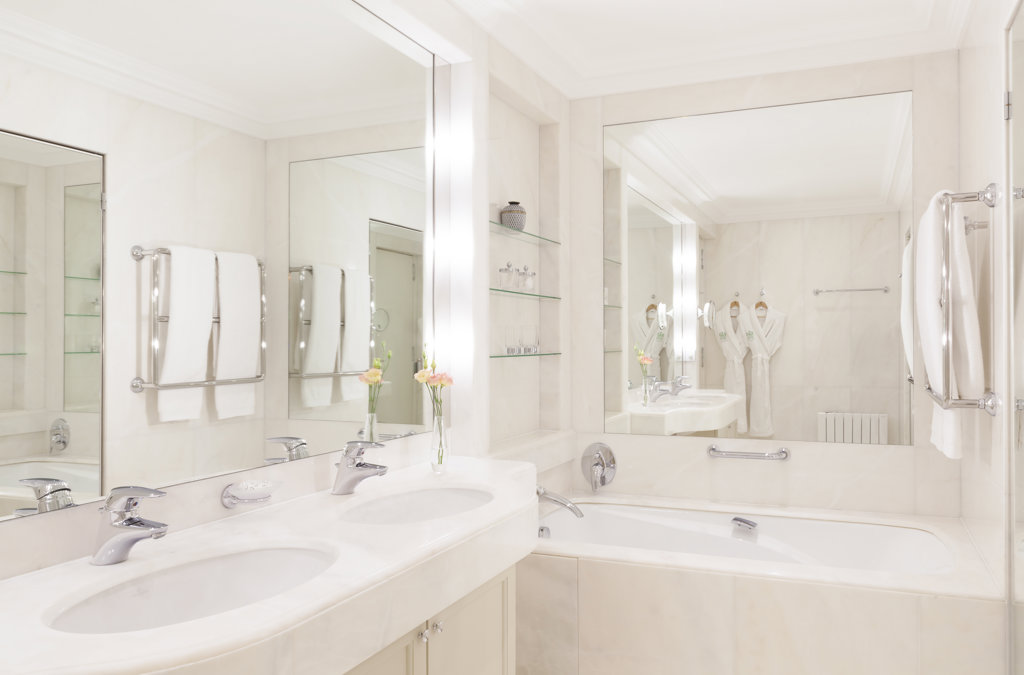 Each room at Le Bristol Paris is unique in its decoration and colours, hence the photos presented do not represent all the rooms in the category.