Junior Suite
Welcome home...
Maximising stunning natural light, these newly redesigned rooms express the grace of Louis XV and Louis XVI-period furniture with elegant lines and sumptuous fabrics by Frey and Rubelli, Paris's most prestigious designers. Magnificent and original artworks adorn the walls. Find calm and relax in a room with soul, where you'll feel immediately feel at home.
As night falls, draw back exclusive tailor-made bed linen by Quagliotti, while plush-soft throws in beige, ochre, celadon green and blue-grey add warmth and texture.[CUT]
Le Bristol's Junior Suites can be extended with adjoining Deluxe rooms to create more space for the entire family.
Designed with 592 square feet of space, these rooms for two feature large, luxurious bathrooms, a deep bathtub, separate rain shower and double vanity. Tall windows face the tranquil courtyard garden, or the elegant shops of the Rue du Faubourg Saint-Honoré below.
Welcome home...
Room Features
3 adults
King size
Connecting room
Wi-fi
Check-in / Check-out
55 m² (595 sq.ft)
Baby cot and sofa bed
Bathroom
seperate shower and twin bassins
City view
over the rue du Faubourg Saint-Honoré or Avenue Matignon or calm courtyard
Location in the hotel
Matignon wing or Traditional part of the hotel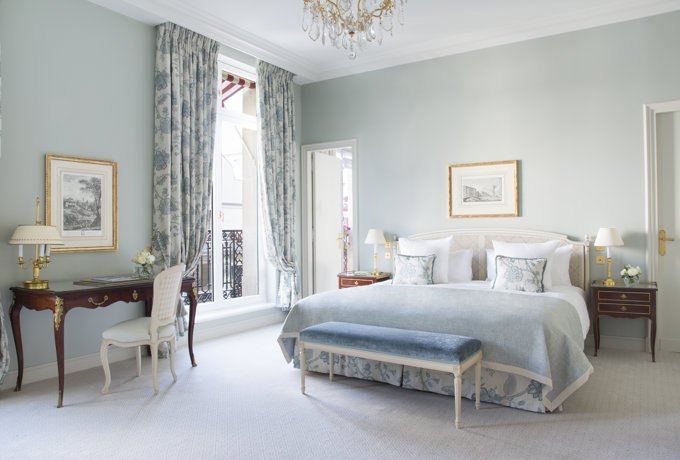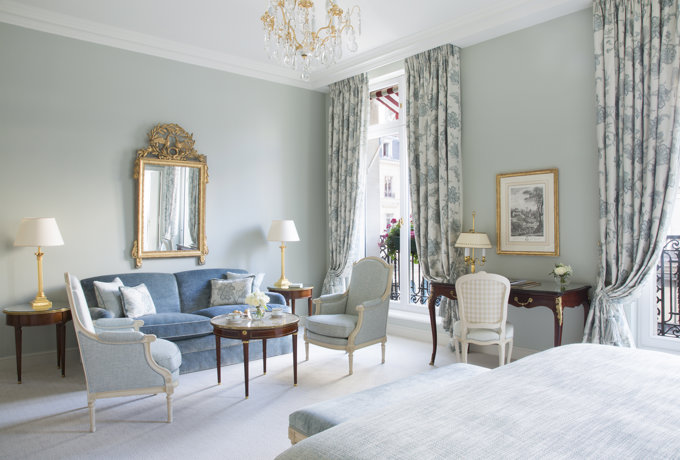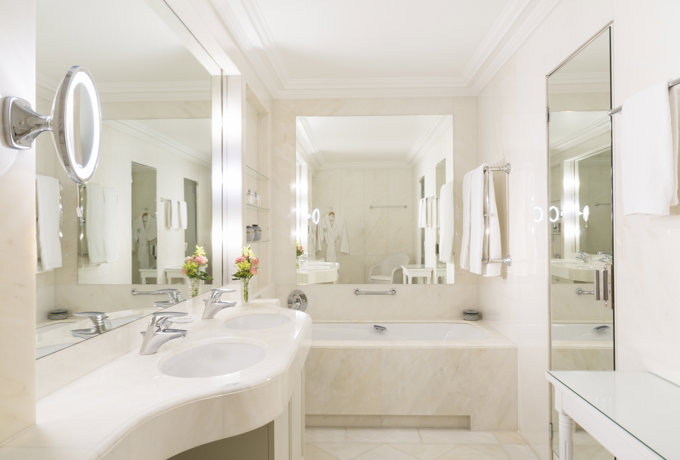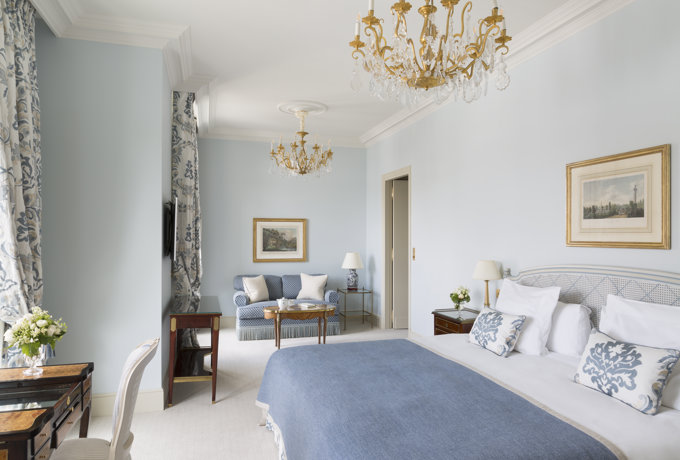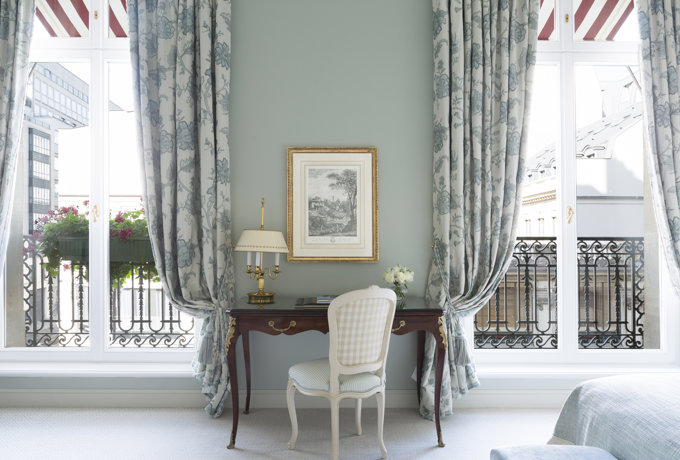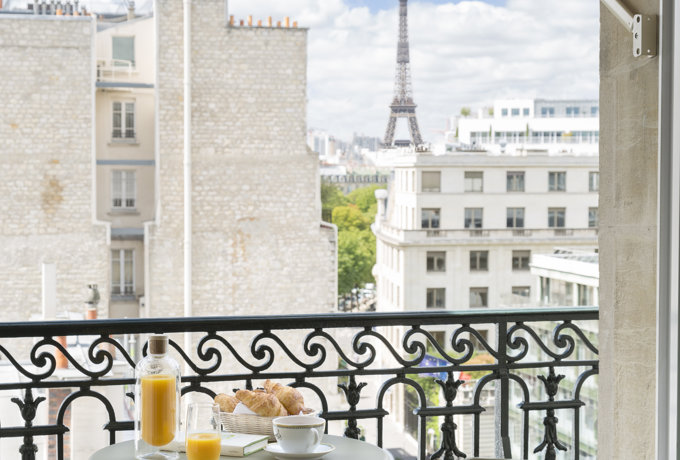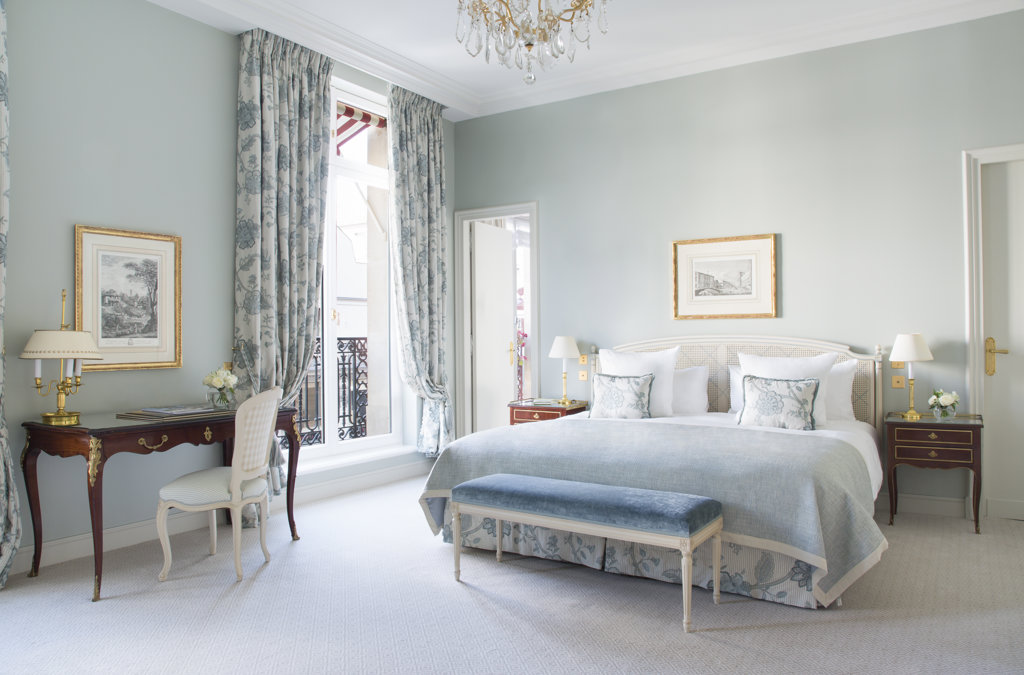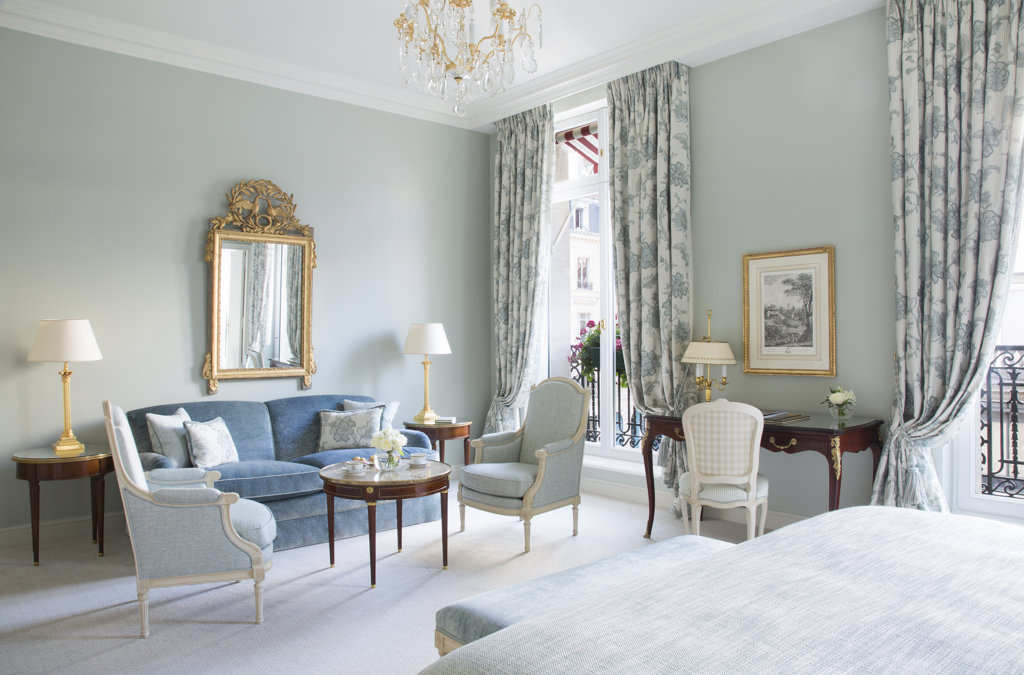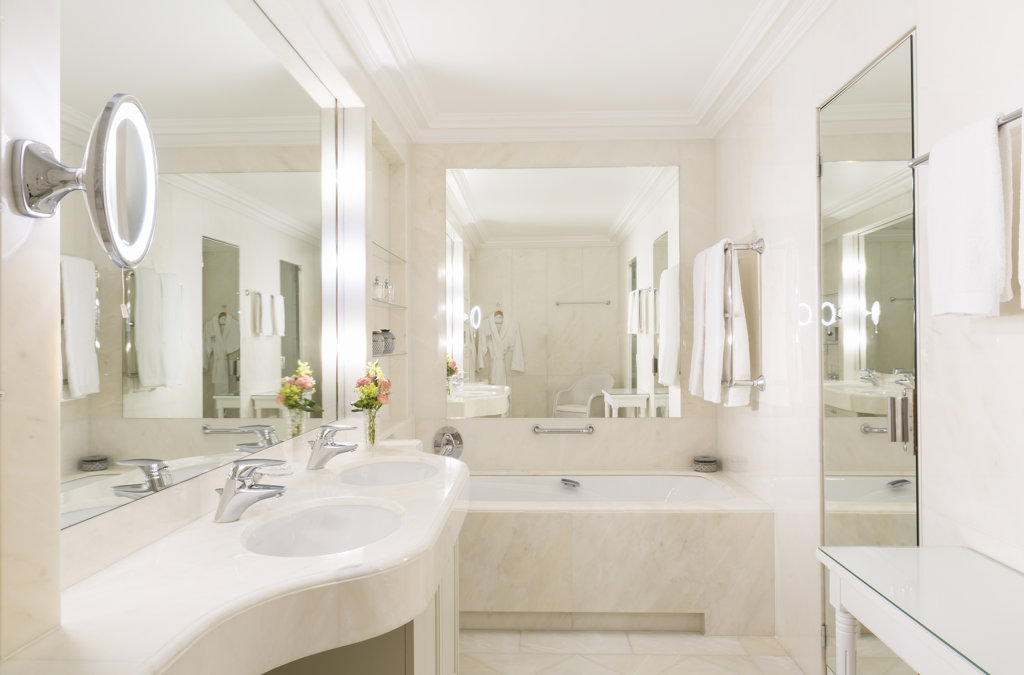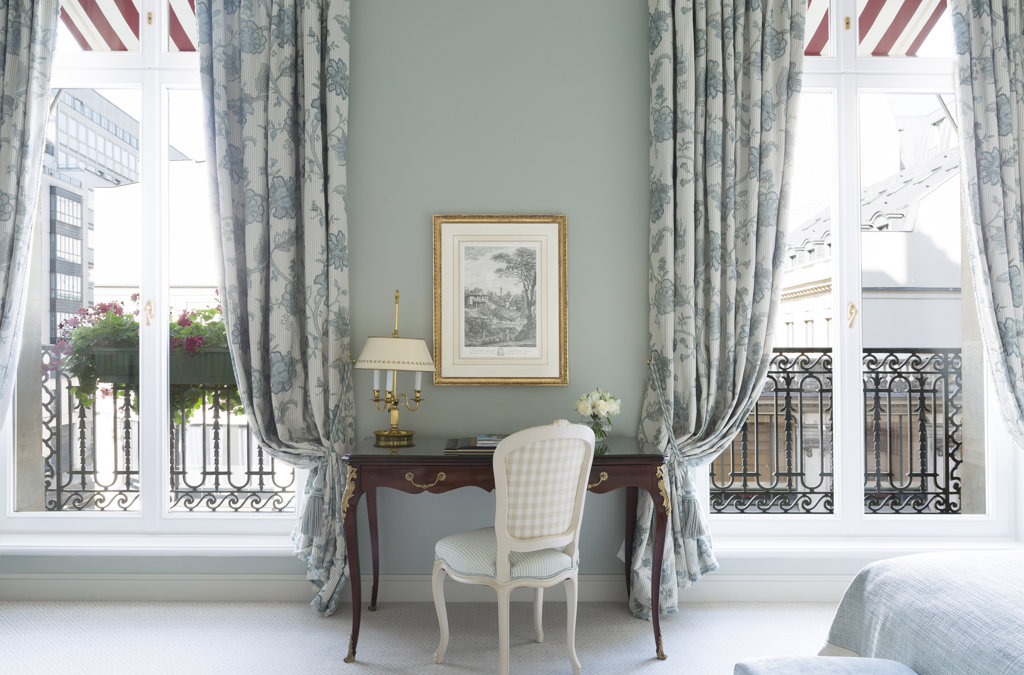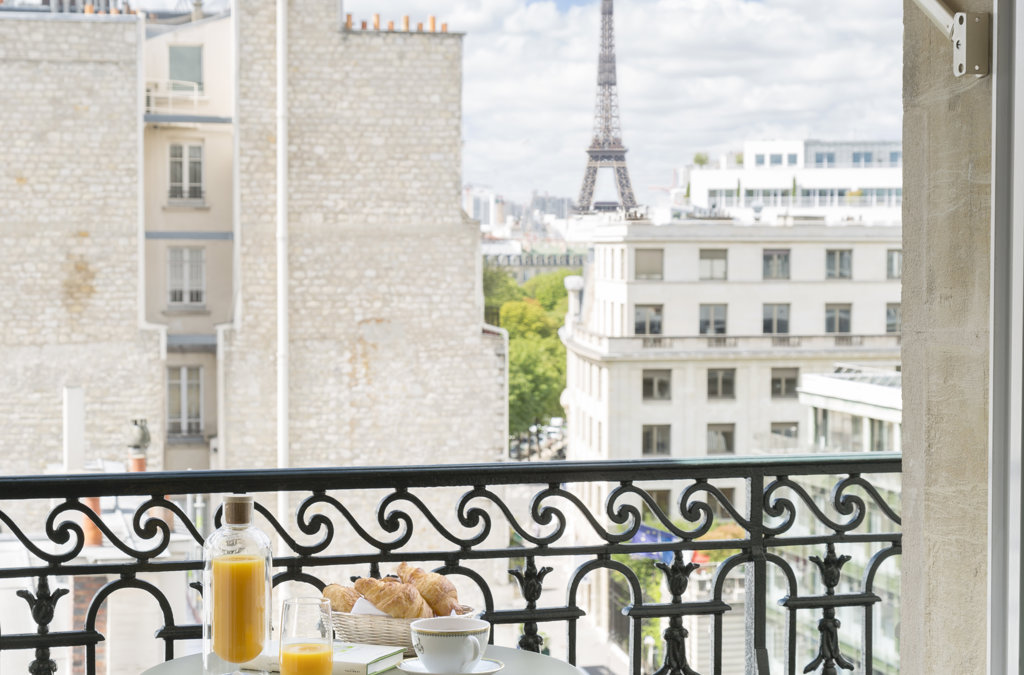 Each room at Le Bristol Paris is unique in its decoration and colours, hence the photos presented do not represent all the rooms in the category.