Morning
Breakfast of kings
Mornings are quite an event at our Château when you take a seat on our terrace for breakfast with commanding views over the Riviera. Breakfast is full of fresh flavours and homemade breads and patisseries, but the majestic view is the secret ingredient.
Our hometown of Vence
Every morning our hometown is a riot of colour when market stalls fill the square. Fresh fruit, flowers, vegetables and spices give visitors a taste of Provence. Art is so much part of the region so drop into the Fondation Emile Hugues, a historic building with an exciting programme of contemporary exhibitions.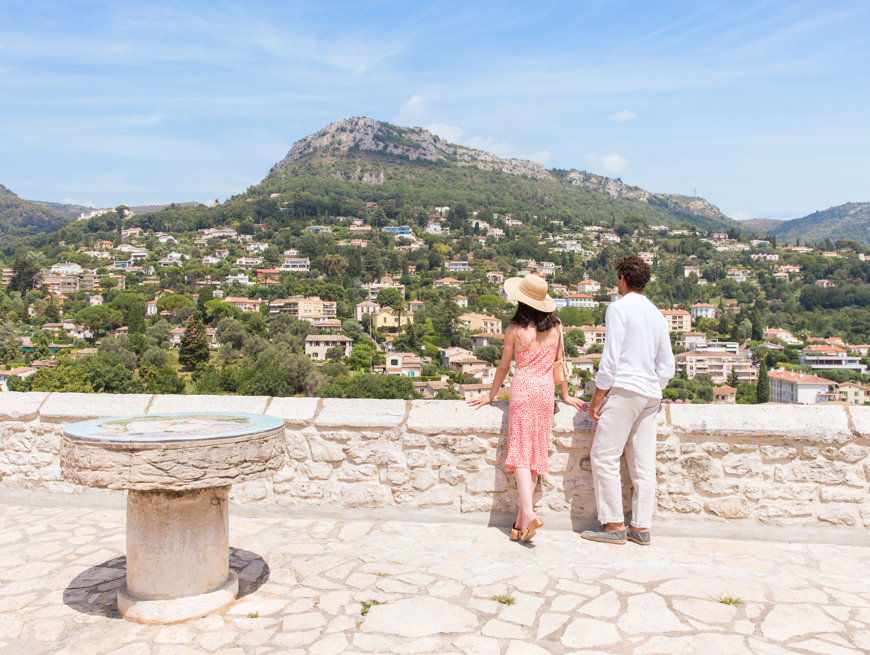 Matisse masterpiece and museum
Just above Vence is the Chapelle du Rosaire, one of the world's most famous sacred art monuments. Created with reverence by Matisse when he was 77 years old, he proclaimed it his masterpiece. The stained glass – inspired by the yellow sun, blue sea and green hills – is transcendent. The Musée Matisse in Nice, meanwhile, explores the artist's links with Nice, where he lived from 1918 until 1954, with an extensive gallery of his works.
Lunch & afternoon
Lunch at L'Auberge des Seigneurs
One of the friendliest places to lunch in the locality, not only because of its famed chicken roasted on a wood fire, but for its wonderful terrace views of the Baou which encompasses Château Saint-Martin & Spa. The atmosphere of this family-run auberge is authentic and very charming.
Biot, Medieval hilltown
When touring the area we do recommend you include Biot, a charming ancient town perched on a hilltop, amid splendid countryside and less than 45 minutes from our Château. The streets of Biot are filled with fascinating reflections of its craft history.
Oasis of relaxation
Meander along the Château's garden paths to the still blue infinity pool, which seems almost to spill over the gentle slope of lawns. Surrounded by olive trees and pines, this is an incomparably serene setting while discreet staff are on hand with refreshing drinks and signature cocktails. Enjoy a spa treatment beneath our wisteria-clad pergola, enveloped in nature's summer fragrance and cooled by a gentle breeze.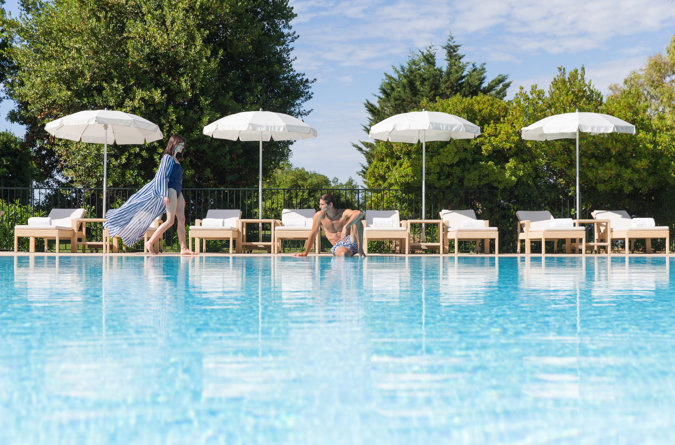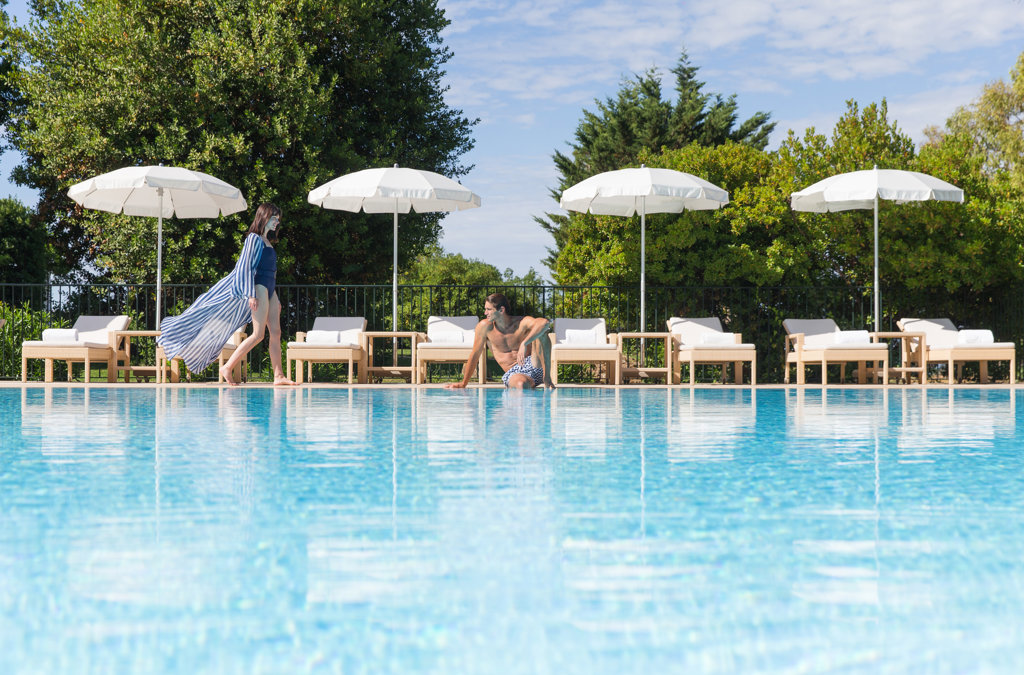 Wine Tastings
In the bedrock beneath Château Saint-Martin & Spa lies one of the region's richest cellars. Our sommelier will conduct tastings there or in our turret Œnothèque. You can also visit the island of St Honorat to sample wines by the Cistercian monks who have been refining their production since the Middle Ages. They present seven cuvées from their unique island terroir. Another great place to visit is the Provence vineyards of the distinguished Château de Berne. And with both of us having our own helipads you could be there in a matter of minutes.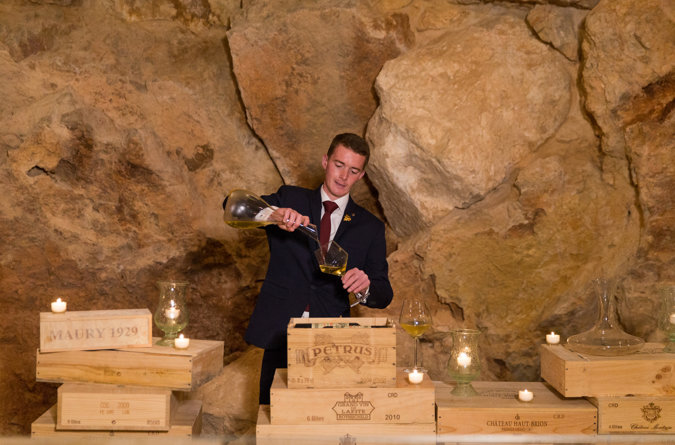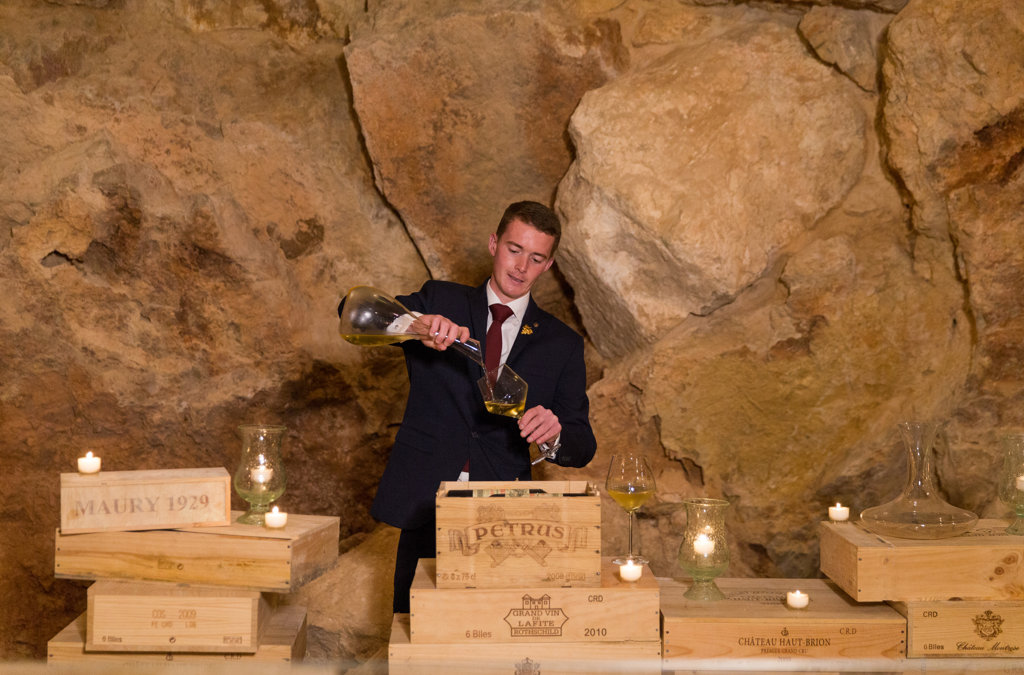 Dinner at Le Saint-Martin
Our Michelin-starred gourmet restaurant is renowned for its extraordinary setting. Guests are immersed in all the sensual pleasures of the Riviera, with sweeping views of the Côte d'Azur, fine wine selected from the Château's cellars, and the soft caress of a breeze on a balmy evening.