Deluxe Junior Suite
A beautifully large open plan suite, offering an elegant living space. A private terrace gives unrivalled views of the French Riviera – a truly magical place to enjoy a romantic moment. Highly sophisticated, guests have a true sense of the property's historic character, particularly with some of the magnificent arches leading from the living space outside.
Room features
3 adults
King size bed or twin beds
Sea & garden views
Living area
Connecting room
Accessible rooms
One of our Deluxe Junior Suites is an accessible room.
45 to 50 m² (484-538 sq.ft)
Baby cot and extra bed
Wifi
Terrace
Check-in / Check-out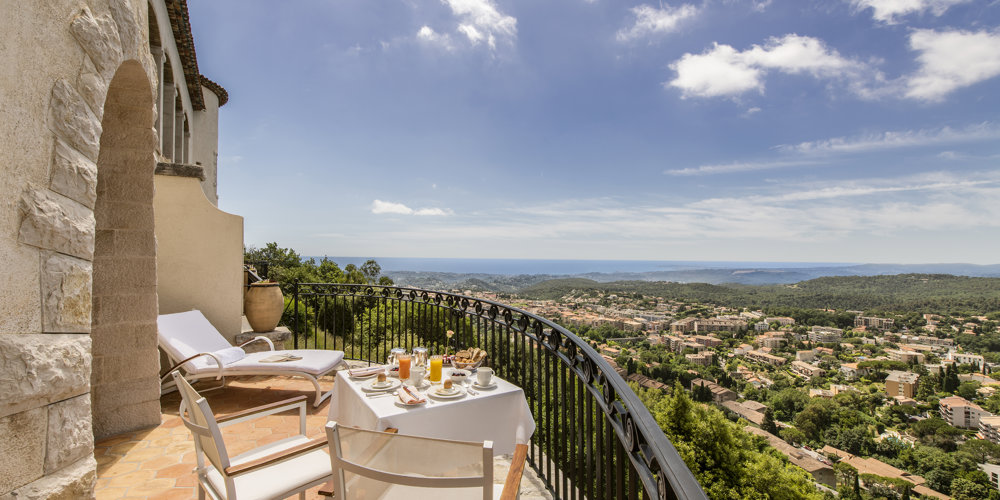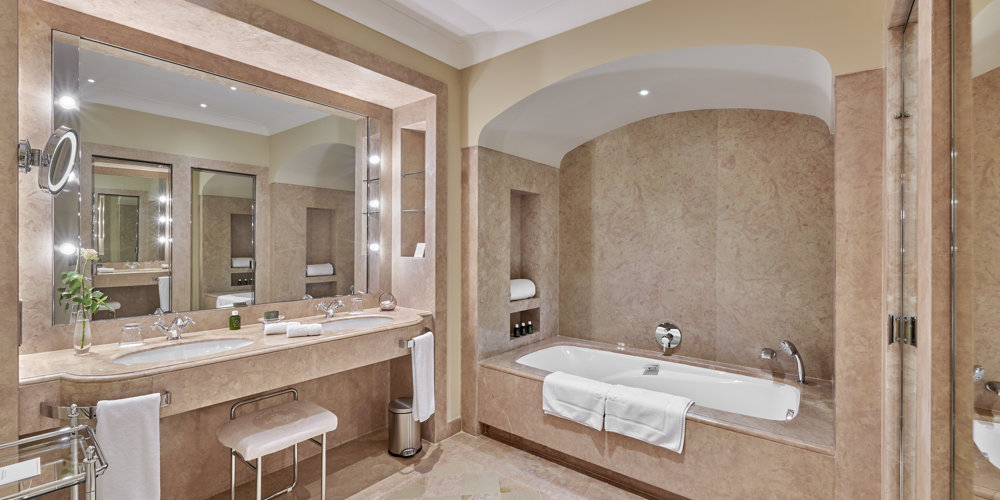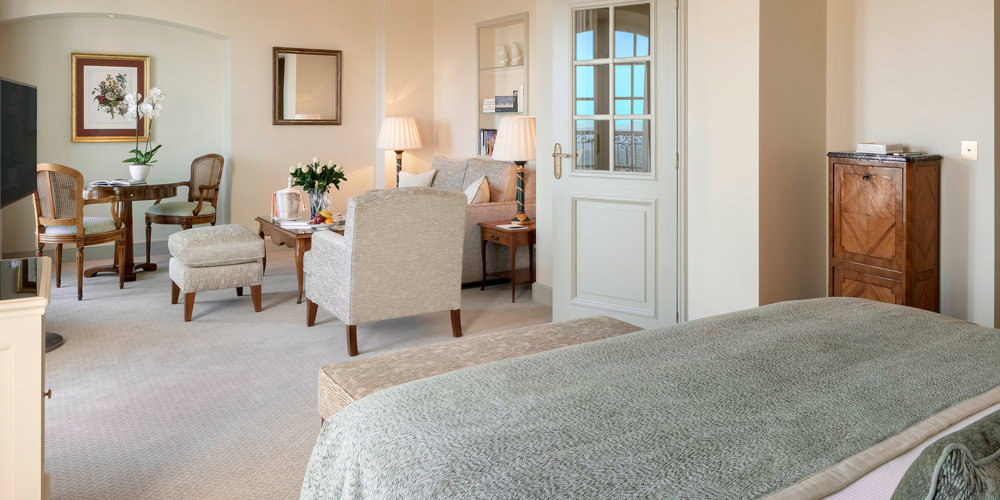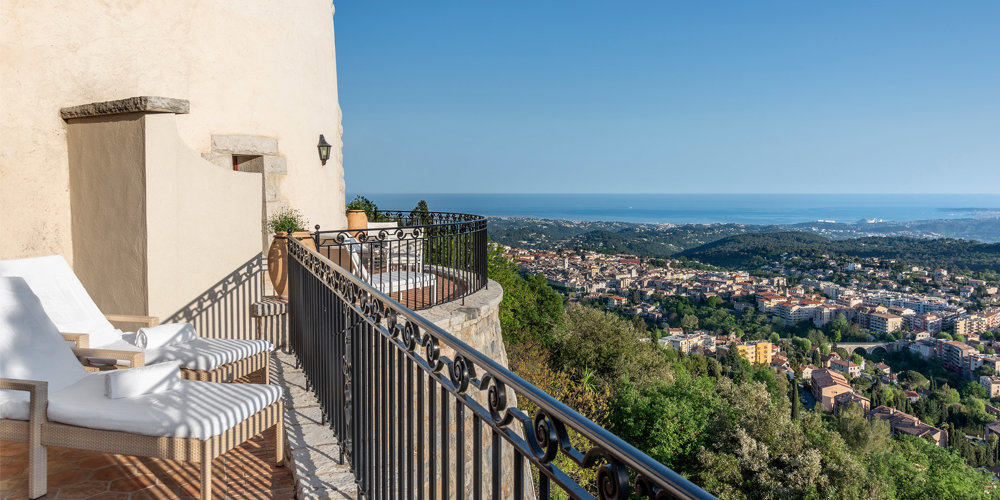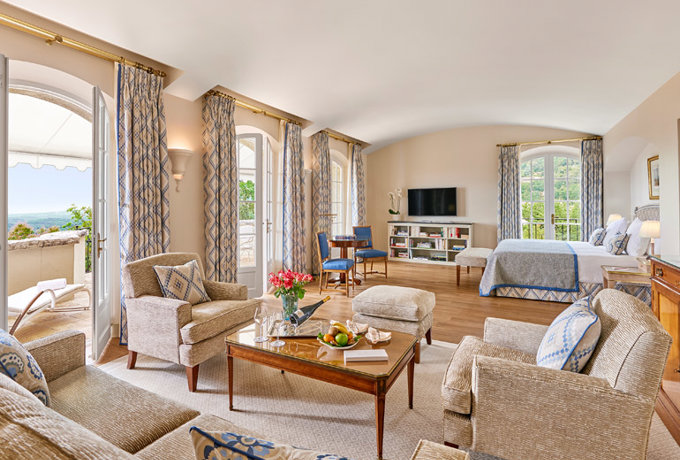 The most spacious of our suites, with a generous balcony and one of the finest views in Vence.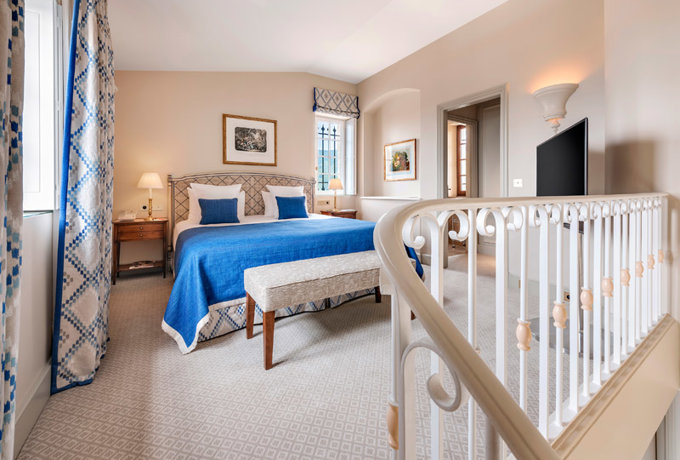 The wonderfully luxurious Duplex Suite has a charming secret bedroom on the top floor of the tower and a private balcony adjoining the living room with stunning views over the French Riviera.